Lincoln Douglass Dinner

Thursday, February 21, 2013 from 6:00 PM to 9:00 PM (EST)
Event Details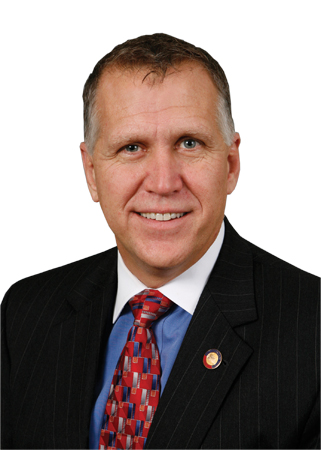 Join the Durham County Republican Party on Thursday, February 21st for our annual Lincoln Douglass Dinner at the Sheraton Imperial in Durham. This is our annual homage to two of our nation's greatest leaders, Abraham Lincoln and Frederick Douglass.
Our keynote speaker will be Speaker of the (NC) House Thom Tillis.  Distinguished among his peers in the North Carolina legislature, Speaker Tillis is a rising political star. Quoting a January 9th article from the Raleigh News & Observer, "Republican Speaker Thom Tillis acknowledged Wednesday that he is considering a possible bid for US Senator Kay Hagan's seat in 2014 but a decision won't come until June at the earliest."    
Given that Thom Tillis is the Speaker of the (NC) House, which currently enjoys a veto proof majority, and given his recent acknowledgement of a potential US Senate seat candidacy, you won't want to miss his remarks.

VIP Reception begins at 6:00 p.m. with Dinner at 7:00 p.m.
~~~~~~~~~~~~~~~~~~~~~~~~~~~~~~~~~~~~~~~~~~~~~~~~~~~~~~~~~~~~~~~

The Durham County Republican Party's annual Lincoln Douglass Dinner seeks to honor the legacies of two great Americans, President Abraham Lincoln and Frederick Douglass. 
President Lincoln was, of course, the nation's first Republican President.  Two of his greatest accomplishments are issuing The Emancipation Proclamation 150 years ago and keeping the Union from dissolving.  It was only through his steadfast determination and bold leadership that the Union was saved and the slaves were freed.

Frederick Douglass was born a slave in Maryland in February 1818.  He eventually escaped to freedom in 1838 and immediately joined the abolitionist movement as a full-time lecturer.  While initially being taught that the US Constitution was a pro-slavery document, Douglass eventually questioned that claim.  Through his studies of the Constitution and of the founding fathers, Douglass became convinced that the US Constitution was actually an anti-slavery document.

When & Where

Sheraton Imperial
4700 Emperor Blvd
Durham, NC 27560


Thursday, February 21, 2013 from 6:00 PM to 9:00 PM (EST)
Add to my calendar