KCREC Annual Lincoln Day Dinner
About this event
Mark Your Calendars for the 2021 KCREC Lincoln Day Dinner!  Come share the evening with fellow Republicans!  There will be a candidate meet and greet at 5:00 p.m. where you can speak with Representatives. GOP Candidates are invited!
A raffle, auction and GOP items will be available for purchase.
We look forward to seeing you there! 
Keynote Speaker - JB McCuskey, West Virginia State Auditor
ALL reservations must be made in advance and payment received by September 27, 2021.
Tickets $50/person
Questions?  Call 304-837-2524 or email kcrec@kcrec.net.
Make checks payable to:
KCREC PO BOX 767CHARLESTON, WV 25323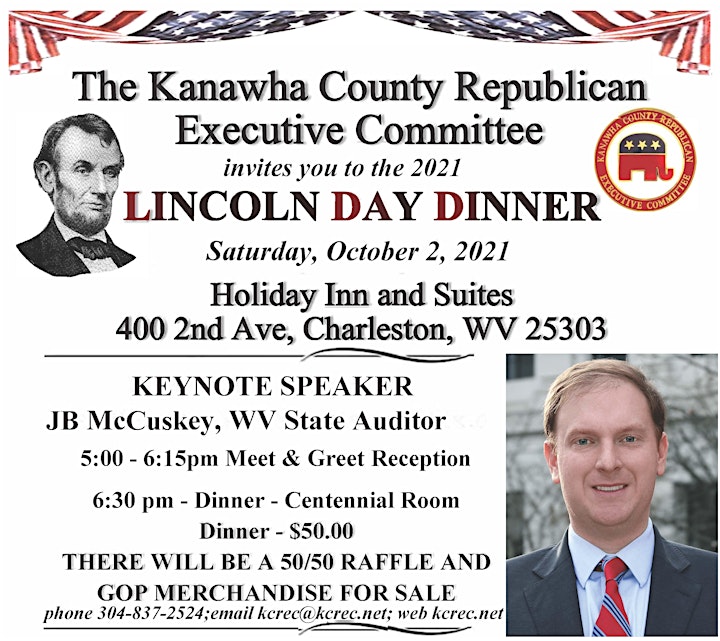 Organizer of Lincoln Day Dinner
The mission of the Kanawha County Republican Executive Committee (KCREC) is to promote the principles of the Republican Party; to advance those principles through public efforts; to increase the number of registered Republicans in Kanawha County; and to elect the best Republican candidates to public service in our nation, state and county.