Lincoln Day Dinner featuring Bill Whittle - Get on the Trump Train 2020
Description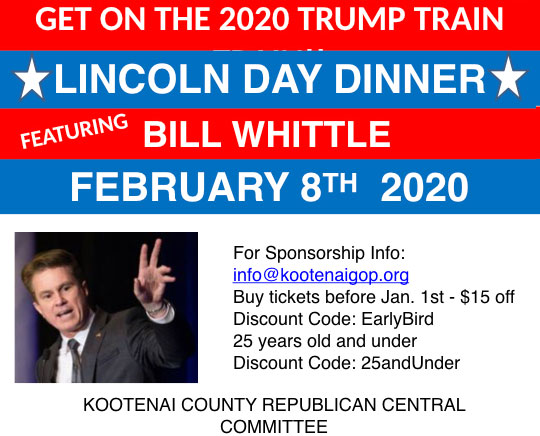 Bill Whittle will make this an event you won't want to miss!
Bill is an American conservative political commentator and YouTuber. He has made videos for PJ Media as the presenter of Afterburner and The Firewall, and as co-host of Right Angle with Stephen Green and Scott Ott, his former fellow co-hosts of Trifecta. Whittle has also produced videos and writing for other outlets, such as the NRA.
If you sponsor our event, you will have a table reserved for you. Otherwise plan on getting there early to get your favorite spot. Doors open at 6 pm.
The funds raised at this event go to promote Constitutional principles in North Idaho.