Description
What does Murder Mediocrity® mean?
The use of the word 'mediocrity' in our language has drastically decreased since the 1800's.
Consequently mediocrity, though on the rise in our society is seldom called out.
Mediocrity is a noun.
Mediocrity is a state of being.
Mediocrity is any area in your life that is not operating with excellence due to a powerful awareness and intention.
The problem is we do not know what we do not know.
Thus, mediocrity comes from a lack of curiosity about where you really are in your personal development.
To Murder Mediocrity® is to make a commitment to a life long pursuit of excellence through personal development.
If you are committed to your personal development, the Murder Mediocrity® Summit is for you!
---
If you're still curious about whether the Murder Mediocrity® Summit is for you, we've shared a few questions below to assist you with making a wise, long-term life decision:
Are you feeling stressed and overwhelmed with the way your life is currently set-up?
Are you clear on your dreams and goals, but left with trying to figure out HOW to make them a reality?
Are the concerns of tomorrow cluttering your brain and robbing you of sleep?
Are you looking for tips and tools that will enhance your life holistically?
Have you been trying to lose that same 10 lbs. for the last 10 years?
Are you concerned about your health and well-being but lack the discipline to execute on your intentions?
Have you been waiting for a loving, monogomous relationship that feels like it will never come?
Is your relationship on the rocks and even though you want to save it, you don't know how?
Are you tired of your job, but trapped by the paycheck?
Are you concerned about your money and your future financial security?
Are you grappling with your personal identity and who you really are?
Are you confused about your life's purpose, your impact and what you should be doing in this life?
Do you know your life's purpose, but it seems out of reach and so much bigger than who you are today?
If just one of the questions above resonated, the Murder Mediocrity® Summit is for you!
This Summit was created to provide a deep level of awareness in all major areas of life.
The Summit's purpose is to empower, embolden and educate anyone who attends in taking their life to the NEXT LEVEL!
At the Murder Mediocrity® Summit, Linal Harris and a variety of powerful guest speakers will share insights on:
The Four Pillars of Life:
Health & Well-Being - Presented by Dr. Terry Mason

Relationships - Presented by Love & Tony McPherson

Work & Money - Presented by Jeff Lewandowski and others

Purpose & Spirituality - Presented by Linal Harris
...and so much more!
During this Summit you will be inspired and motivated, while networking with like-minded individuals.
You will dance.
You will laugh.
You will learn.
You will cry.
You will transform your life!
Purchase your ticket TODAY and check back often for updates!

---
Speaker Bios & Information:
Dr. Terry Mason - Pillar #1: Health & Well-Being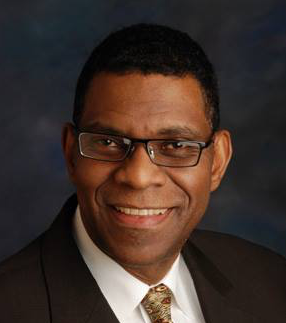 Dr. Terry Mason is a seasoned health professional with 30 years of practice as a Urological Surgeon. Over the last 10 years, Dr. Mason has served as Chief Medical Officer, Interim Chief Executive Officer and is currently the Chief Operating Officer for the Cook County Department of Public Health.
Dr. Mason is also the host of "A Doctor In The House", a weekly radio talk show about health that has been on the AIR for over two decades on WVON 1690 AM.
Dr. Mason is a Telly award winning video producer, Author and Public Speaker who shares his wisdom with audiences on how to combine medicine and food to live a life of optimal health.
website: https://www.facebook.com/Trevention
---
Love & Tony McPherson - Pillar #2: Love & Relationships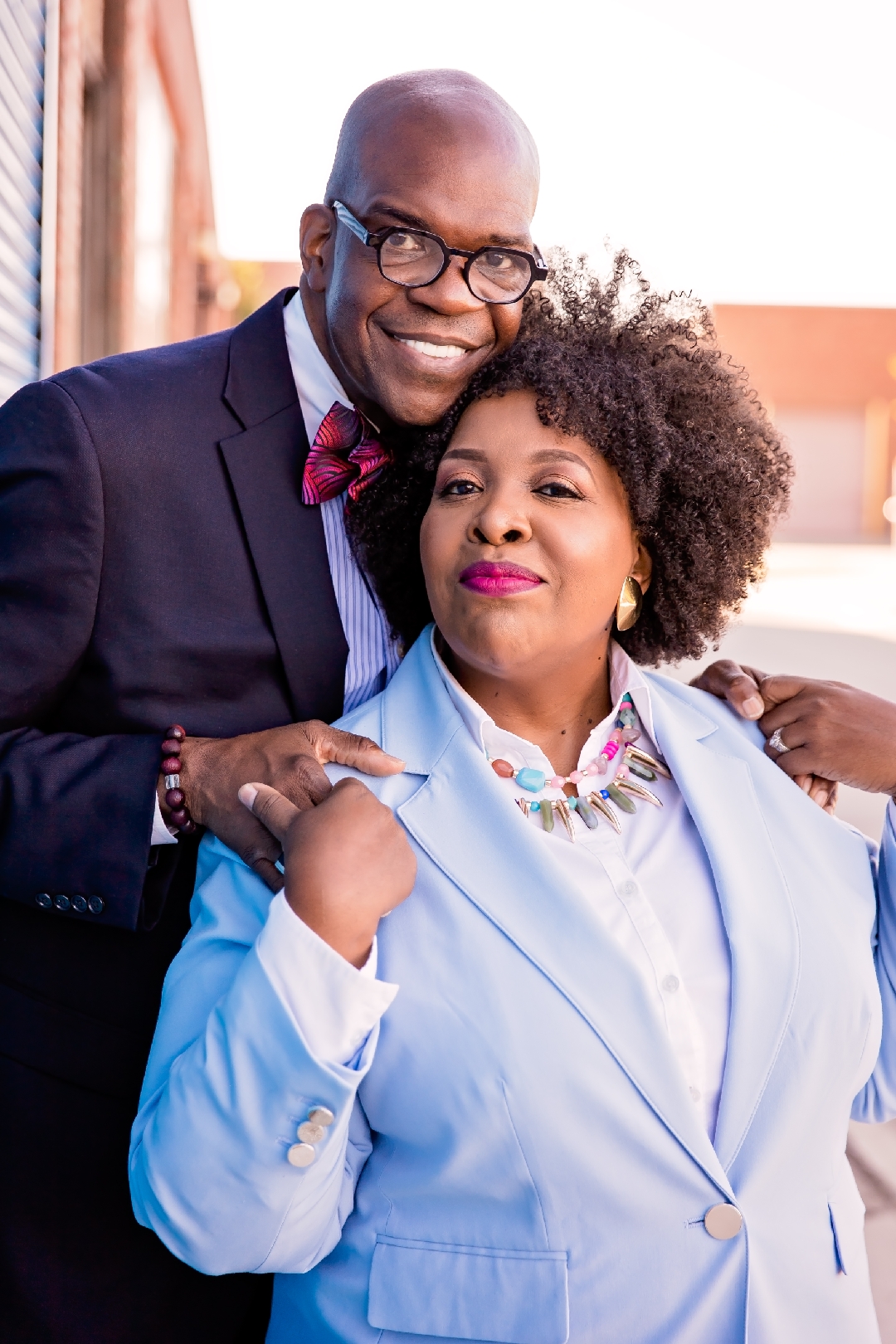 It has been said that "relationships just don't last anymore." Well, that may have been true up until Love McPherson stepped on the scene. With over three decades of relationship experience, Love McPherson is the Relationship Expert that is sure to have you longing for more.
Her name is more than a title. For over 34 years, Love has lived the lessons in her marriage to Tony McPherson, her college sweetheart and the driving force behind their coaching company. Graduate of Columbia College Chicago, Love is an author, coveted speaker and has been seen and heard as a recurring guest on Windy City Live, WGN Morning News, Micah Materre's People to People, WGN Radio among others. She has been best known for her morning drive segments as the Relationship Expert on Inspiration 1390AM's Morning Show.
Love uses over two decades of clinical experience to empower clients to know and love themselves so they can love their mate better. Her commitment to individual accountability is the foundation for her ability to save relationships. Unlike other experts, Love's unique approach to help clients face and digest the truth keeps her relevant to all generations. So when all else fails, give Love a try.
website: www.lovemcpherson.com
---
Pillar #3: Work & Money - The Millionaire Mind Panel sponsored by GN Bank - The People's Bank
Thirteen African-American men, and their many supporters, had a dream to establish a savings and loan association sensitive to the needs of Black residents of Chicago. GN Bank is a proud sponsor of the Murder Mediocrity Summit's Millionaire Mind Panel and the effort to educate and increase the financial competence of Chicago's residents.
website: www.gnbank.net
---
Panelist #1: Jeff Lewandowski - Founder & CEO, Anderw Reise Consulting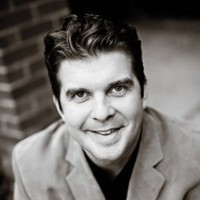 Jeff is a Founder and President of Andrew Reise Consulting (andrewreise.com) which is one of the most analyst referenced Customer Engagement consulting firm in America. He is an author of the book, The Customer Experience Fiasco, which has been featured at leading CX Conferences since 2011. Prior to founding Andrew Reise in 2004, Jeff was a leader in Deloitte Consulting's Strategy & Process Group.
His love of entrepreneurship began during his undergraduate collegiate days where he self funded his tuition and living expenses by starting a vending company at the University. He sold that business prior to graduating and continues to pursue entrepreneurial activities across a wide range of ventures including: cattle and chicken ranching, organic farming, real estate, outside sales, and crypto-currency mining.
Jeff's Life Motto: "I believe we should live life with a stubborn resolve to refuse the status quo in all things; to question conventional and accepted ways. Life is amazing and we should experience its every wonder from our own lens rather than through the lenses of interpreters, pundits, and specialists."
Panelist #2: Sheena Sapaula - Co-Owner & Sr. Leader, PHP Agency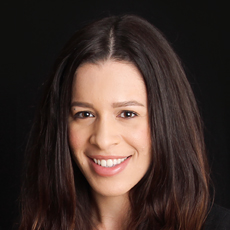 Panelist # 3: Attorney Ernest B. Fenton, Founder and Principal Attorney, Law Offices of Ernest B. Fenton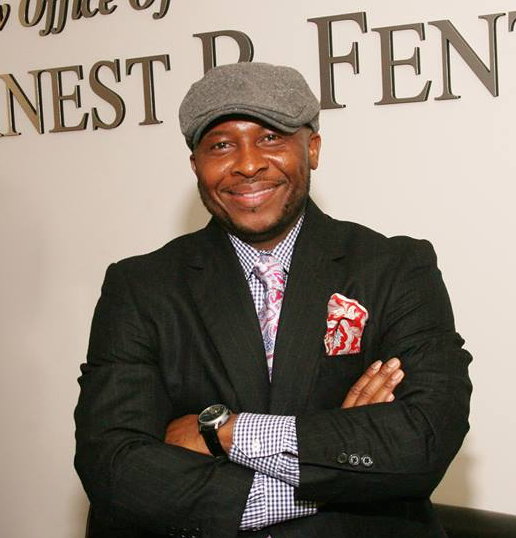 ---
Performance By: Damon Williams - Comedian & Actor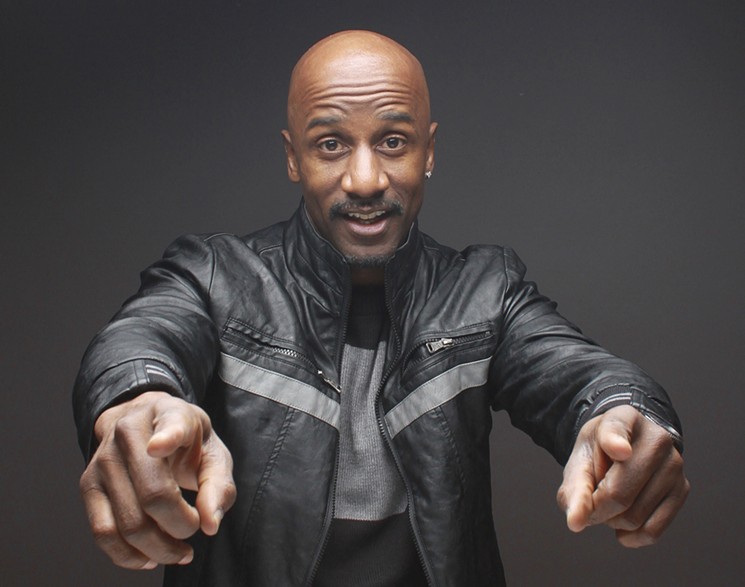 Damon Williams is a comedian, writer and actor, known for True Grace, Not Another Black Movie(2016) and Sex Ain't Love (2014).
Damon began his career at All Jokes Aside Comedy club in Chicago and can be heard weekly on the nationally syndicated Tom Joyner Morning Show doing the hilariously funny SERIOUSLY IGNORANT NEWS.

Damon's numerous television appearances include BET's ComicView over 11 Seasons including his own one hour special. He's also been featured on Comedy Central's Premium Blend, TV ONE and HBO's P. Diddy's Bad Boys of Comedy.

Damon also served as the host of several episodes of the legendary, Showtime at the Apollo.

Damon is always crowd favorite when performing around the globe. He can be seen on the most recent season of HBO's Def Comedy Jam and OFF THE CHAIN on the Bounce TV network.

Damon is a gifted comedian whose material is universal and provides genuine laughs for people of all ages. His popularity has provided him the opportunity to work with some of the biggest stars in the business and also as host for a campaign brunch for then US Senator, Barack Obama. Some of these stars include EARTH WIND AND FIRE at the historic Chicago theater, Aretha Franklin, Pattie Labelle, Luther Vandross, Ray Charles, Harry Belafonte, Chris Rock, James Brown, Jamie Foxx, Little Richard and many more.

Damon is a true star and comedy legend whose life's motto can inspire us all…"Don't stop and Don't quit"!!!
---
Performance By: Poet - Theresa Marie Olison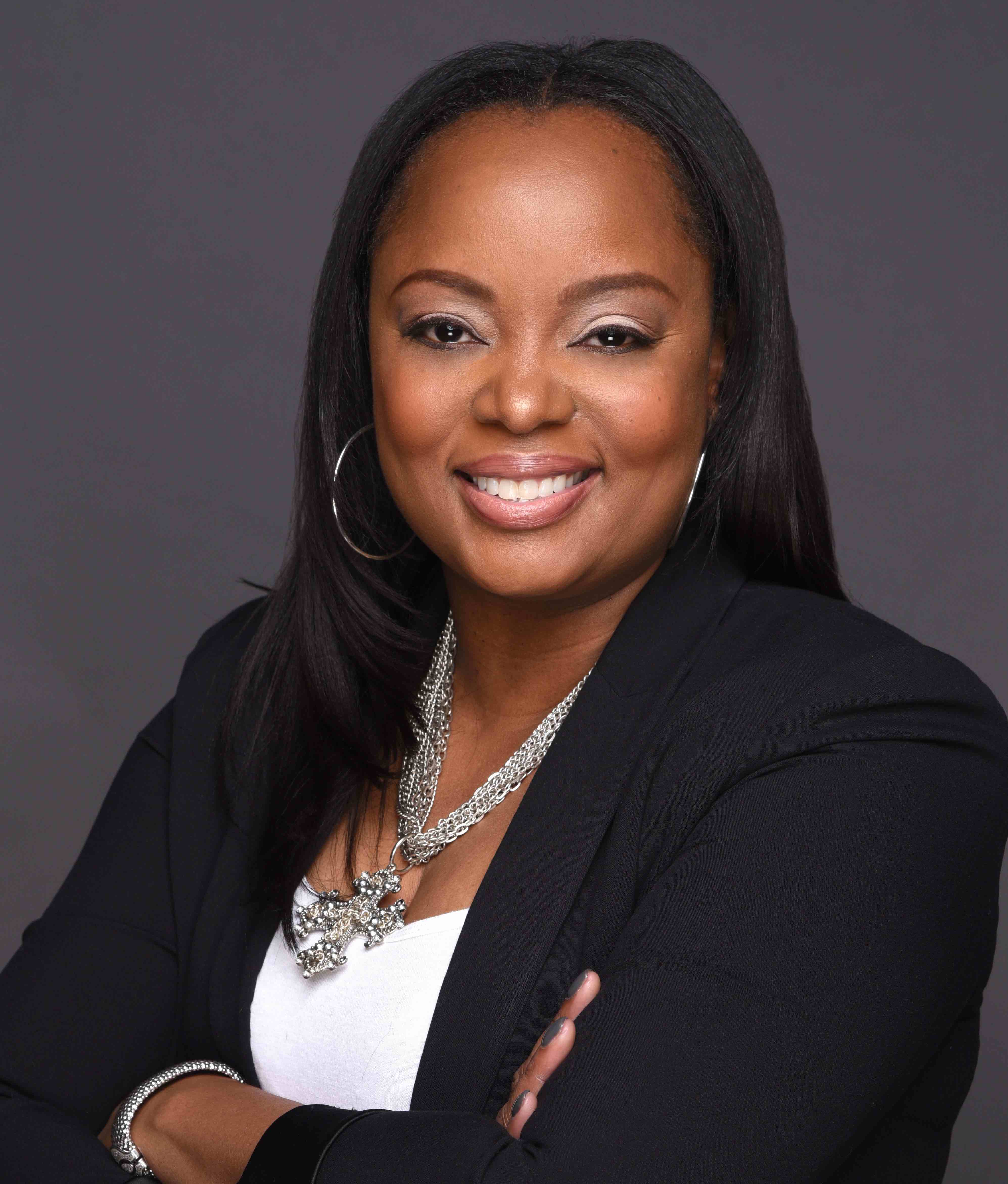 Theresa Marie is a Master Strategist, Actress, Writer, and Minister. Storytelling—through acting and writing—is her principle passion. She is also co-writer on an original drama that will be released as a web series, along with her first self-help book, both slated for release in Fall 2019. Theresa Marie currently resides in Chicago, Illinois, and is committed to the mantra to "either find a way, or MAKE one".
Check back often or follow Instagram @linalharris for updates!
---
Venue and Location:
Univeristy of Illinois in Chicago (UIC) Student Center East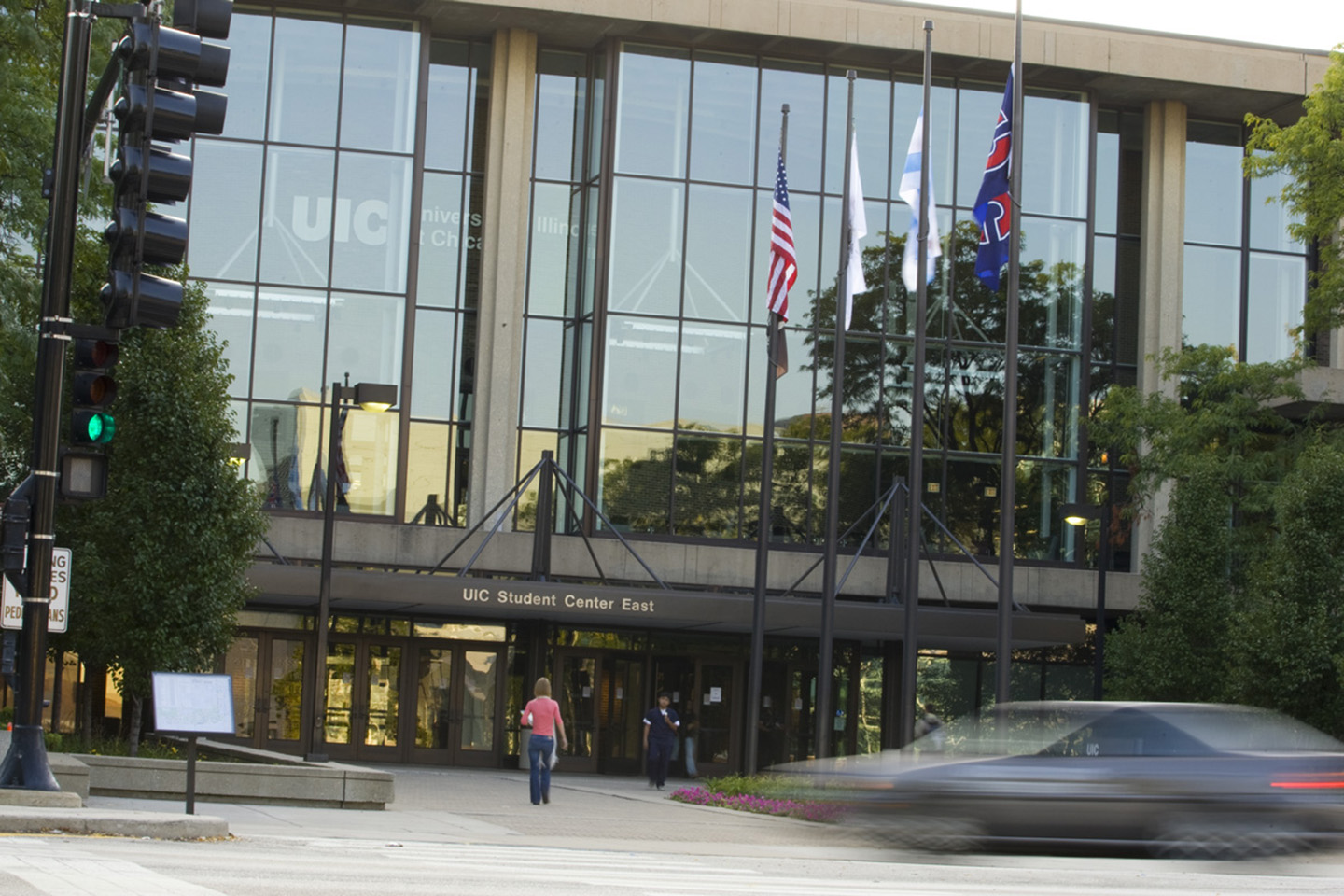 750 South Halsted Street - Illinois Room - 3rd Floor
---
Nearby Hotels:
Marriot Chicago Medical District - 0.5 miles away from venue
625 South Ashland Avenue at Harrison Street, Chicago, Illinois 60607

Crowne Plaza - 0.7 miles away from venue
733 West Madison, Chicago, Illinois 60661 | USA
Holiday Inn Chicago Downtown - 0.7 miles away from venue
506 West Harrison Street, Chicago, Illinois 60607 | USA
Ace Hotel Chicago - 0.9 miles away from venue
311 North Morgan Street, Chicago, Illinois 60607 | USA
118 North Jefferson Street, Chicago, Illinois 60661 | USA
Frequently Asked Questions (FAQs):
What are my transportation/parking options for getting to and from the event?
Paid parking is avalaible in the venue's parking lot across the street for $9 and on the streets nearby for an undisclosed price. We highly recommend you park in the lot. (Cash under $20 and credit/debit cards accepted.)
Will food be provided?
There will be no food provided at this event. Please feel free to bring small snack with quiet packaging and water containers to sustain yourself throughout the event. An hour and fifteen minute lunch will be provided at 12:30 PM.
The following restaurants will be open for business on the first and second floor of the UIC - Student Center where the event is being held if you desire to purchase breakfasy and lunch at the event:
Argo Tea

Chick-fil-A

Dunkin' Donuts/Baskin-Robbins

Farmer's Fridge Vending

Moe's Southwest Grill

Panda Express

Subway
Please click here to check business hours and additional options for food & beverages.
What does a VIP ticket include?
The VIP ticket includes the following:
Fast Track Registration

Reserved preferred seating

Access to Speakers

Lunch Q & A with Linal Harris

Networking and Team Building with other VIP's
What can I bring into the event?
A notepad to track your commitments, small noise free snacks (you will be able to pay for a lunch), and a sweater in case you catch a chill.
How can I contact the organizer with any questions?
For any questions please email: linal@inspirationalperspective.com or call 312-899-6245