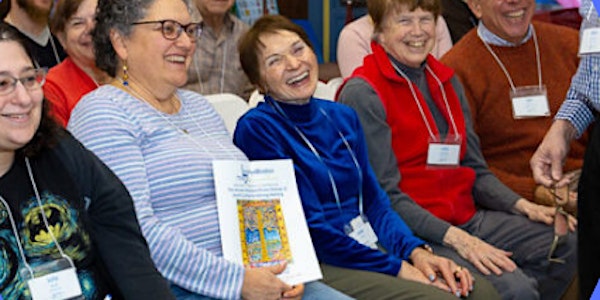 LimmudBoston's Winter eFestival 2023--FREE
New Year, New Rabbis, New Ideas! Join us on January 22, 2023 , from 12:30-3 pm for a FREE afternoon of learning, laughter and connection.
About this event
Learn, laugh, discover, and share at the 13th annual LimmudBoston Festival celebrating Jewish culture, learning and diversity. Connect with the Jewish community, cultivate your curiosity and expand your horizons.
Rabbis new to the greater Boston Jewish community or new to their roles here were invited to teach about their passions! Their sessions are amazing-- innovative, provocative, fresh, and fascinating!
• Rabbi Dr. Raysh Weiss: Cannabis and Jewish Law
• Rabbi Dr. Michael Shire and friends: Progressive Judaism is a Changing: a panel discussion
• Rabbi Jeremy Fineberg: A Stranger and a Resident
• Rabbi Jonah Rank: Signs and Wonders: Sign Language Viewed through the Rabbis
• Rabbi Emily Goldberg Winer: Navigating Divisive Jewish Communities
• Rabbi Elie Lehmann: The Righteous Women of Exodus
• Rabbi Jessica Dell'era: Nice Jewish Atheists: Doubt and Rejection of God in Jewish Thought
• Rabbi Leah Nussbaum: Beit Ishah Zonah--Jewish Dwelling in the House of the Harlot: Judaism and Sex Work
• and featuring a keynote by Rabbi Sharon Cohen Anisfeld
As our Chanukah present to you, this event will be FREE of charge. We appreciate any and all donations support LimmudBoston. If you would like to donate, please add a donation on the registration page.