Limits of Reproducibility: Strategies for Transparent Qualitative Research
Description
Should all research be reproducible? Is it appropriate to talk about research reproducibility when it comes to qualitative research?
During this 1h lunchtime talk, Sebastian Karcher, the Associate Director of the Qualitative Data Repository, will discuss the limits of reproducibility in qualitative research.
Who should attend?
Anyone doing qualitative research and anyone interested in research reproducibility or research integrity topics.
*** Sandwich lunch will be provided ***
---


Abstract
The Limits of Reproducibility: Strategies for Transparent Qualitative Research
The social sciences are currently going through a reproducibility revolution (and/or crisis), changing expectations for the availability of code and data and the expectations that third parties can reproduce published findings. But what does "reproducibility" mean for qualitative research? And is it an achievable or even worthwhile goal for qualitative researchers?
This talk presents a two-part argument for prioritizing underlying values such as transparency and understandability over reproducibility. Contrary to current discourse, reproducibility in and of itself is not of particular importance for scientific validity. Instead, it is a) a (quasi) automatic byproduct of transparent quantitative research and b) a useful facilitator for the statistical evaluability of qualitative research. Moreover, while most quantitative social science research focuses on explaining social phenomena in cause/effect terms, qualitative research often focuses on their understanding and interpretation instead.
This does not mean, however, that qualitative researchers should disregard recent calls for transparent research. Credible qualitative research should take heed of the underlying challenges and possibilities of the reproducibility revolution. The talk ends with practical suggestions for enhancing the transparency and understandability of qualitative social science research.
---
The speaker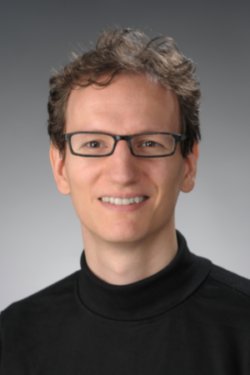 Sebastian Karcher is the Associate Director of the Qualitative Data Repository at Syracuse University. His main research interests are in qualitative data management, curation, and the integration of data tools into scholarly workflows. He is an active contributor to several scholarly open source projects, including Zotero and the Citation Style Language, as well as a founding editor of the emerging Author Carpentry series of lessons. He holds a PhD in political science from Northwestern University. Sebastian has published in both social science journals such as International Studies Quarterly and Socio-Economic Review and information science journals such as IFLA Journal and Data Science Journal.