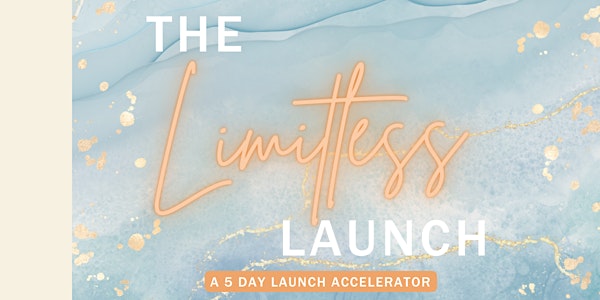 Limitless Launch
Learn the exact strategy I used to get my clients from a $0 - $100k launch! Join us as I help you scale your next venture.
About this event
The best 5- day workshop, you'll attend this year !
Do you have a course, book, program or product that you want to promote? Struggling with getting started because you're scared to get crickets? Or maybe you have already launched before and it didn't go to well?
Join me : September 26th, 2022 as I cover how to:
• Strategically organize and plan your launch
• How to identify the gap in your market and be seen as the expert you are!
• How to fill your launch with high quality leads
• Create content that converts FOR YOU
and so much more!
I'm unpacking the EXACT strategy I use for my clients to help them earn those six and seven figure launches and I'm giving it away for absolutely free!
Strategies that helped my client have a $100,000 product launch for his new course, and another client add another $20,000 income stream in her biz!