Description
The New York City Church of Christ Youth & Family Ministry is excited to host our annual TEEN LOCK-IN on Saturday January 19th - Sunday January 20th at Clarkstown South High School in West Nyack, NY.
Our 2019 THEME is ... Limitless!
"Great is our Lord and mighty in power; his understanding has no limit." - Psalm 147:5 (NIV)
The TEEN LOCK-IN is a Chaperoned Overnight Teen Event. We will open up the night with a time of Praise & Worship followed by a Devotional Lesson by our Guest Speakers. Throughout the night there are activities such as Basketball, Dodgeball, Board Games, Arts & Crafts, Dancing, Talent Show for the Teens to Participate in. There is a Snack Table that keeps the food flowing all night. We also will have a full-fledged Sunday Worship Service in the early morning hours on Sunday January 20th. Teens are welcome to bring a pillow and sleeping bag, and if they do want to sleep there will be separate sleeping areas for Girls & Boys.
CLICK HERE - 2019 TEEN LOCK IN CHAPERONE APPLICATION
---
GUEST SPEAKERS: PAT & LAMICIA GENOVA !!!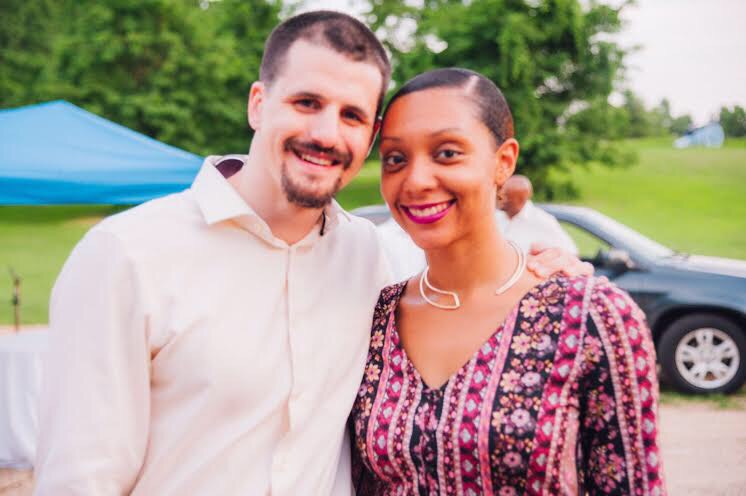 Patrick and La Micia have been disciples for 8 years. Patrick was baptized in Baltimore, MD and La Micia was Baptized in Queens, NY. They met at an ICMC in Chicago in 2010. in 2013 they were married and served in the singles Ministry in Baltimore, MD before going on the Mission field to Madrid, Spain in 2015 where they stayed until 2017. They are now serving in the Y&F Ministry in the Southern Connecticut Church of Christ.
---
IMPORTANT INFORMATION:

1) WAIVER FORMS - There are 2 Waiver forms which your teen leaders will send to you. Please print & sign both and send with your Teen to the Lock In. Teens will not be allowed in without these forms.
2) DROP OFF:
TEENS WILL NOT BE ALLOWED TO ENTER BEFORE
8:00 PM
on
Saturday, January 19th
. Please do your best to drop them off between
8:00 & 8:30 PM
so they don't miss the opening devotional
3) PICK UP:
is @
5:00 AM
on
Sunday, January 20th
. Please be punctual out of consideration for our chaperones who will be pulling an all-nighter!
4) PLEASE SEND

FOOD

WITH YOUR TEEN !!!
- We are asking that everyone brings a snack to share to supplement the
food
we are providing
- As you know, it takes a lot to feed 300+ People ALL NIGHT !!
- We really appreciate your generosity and support!
- We would like to request that all snacks provided be in
***INDIVIDUAL PORTIONS***
, which makes it
easier
to serve and
more sanitary
.
-
An example of snacks could be
: chips, pretzels, fruit snacks, granola bars e.t.c. And bottled water. - Thanks again for your hearts of giving to our teens!
5) WE RESERVE THE RIGHT TO SEND A TEEN HOME FOR BEHAVIOR
- Please speak with your teenager and encourage them to be on their best behavior
- We do not want to have to call any of you in the middle of the night, but we will if neccessary

---
FAQs
What age group is this event for?
The event is for those who are in 8th grade through 12th grade.

What are my transportation/parking options for getting to and from the event?
The school parking lot is available for people to park.

What attire is appropriate for this event?

- Modest Clothing
- Athletic Clothing & Footwear for playing sports
- A Change of Clothes
What should I bring to this event?
- A paper copy of the bible and a notebook + writing utencil
- We are asking everyone to bring a sharable snack (with individual portions) to help suppliment the food we are providing. An example of snacks could be: chips, pretzels, fruit snacks, granola bars e.t.c. And bottled water.
- Musical Insturments / Tracks if your teen wishes to participate in the Talent Show
- Basketball / Soccer Ball / Football, etc.
- Combo Lock to use on a locker, if you wish to keep your belongings secure
- Board Games

What is your policy about electronics?
We will be collecting all cell phones and electronics at registration. They will be returned at the end of the event. We suggest anyone who is uncomfortable with this leave their devices at home.
- This will help us keep the group safe & keep kids out of trouble
- All Cell Phones will be labeled and kept in a guarded bin
- We will return cell phones prior to 5:00 AM so that you can contact your teen when you arrive to pick them up.
***PLEASE SEND YOUR TEEN WITH A HARD COPY BIBLE AND
NOTEBOOK !***