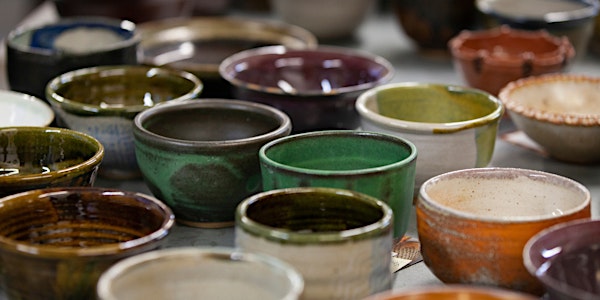 Lillstreet's Empty Bowls
Purchase handmade bowls donated by our ceramics community - We fill it with ice cream + donate all funds to fight hunger in Chicago.
Date and time
Friday, July 14 · 5 - 8pm CDT
Location
Lillstreet Art Center 4401 North Ravenswood Avenue Chicago, IL 60640
About this event
Mark your calendars for the return of our popular Empty Bowls event on Friday, July 14 from 5–8PM. All funds raised will benefit Common Pantry, our wonderful Ravenswood neighbors fighting hunger in Chicago.
What is Empty Bowls? Empty Bowls is a grassroots movement by artists and crafts people in cities and towns around the world to raise money for food related charities to care for and feed the hungry in their communities. Empty Bowls supports food-related charitable organizations around the world, and has raised millions of dollars to help end hunger. Lillstreet is hosting our very own Empty Bowls Ice Cream Social to spearhead the movement in our community.
How does it work? Artists are invited to donate handmade ceramic bowls for an Ice Cream Social at Lillstreet on Friday, July 14 from 5-8PM. During the event, attendees pay $30 for a bowl of their choosing and we fill it with a delicious scoop of ice cream generously donated by Jeni's Ice Cream! Jeni's will have dairy and dairy-free options available.
We need your help - please consider donating handmade ceramic bowls for the event! Please note we are accepting handmade ceramic bowl donations during a specific time window (June 30–July 13 during business hours) to help manage our space and limit overflow.