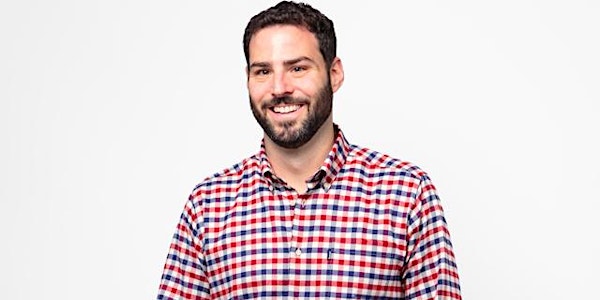 Lilie Lecture: David Schonthal on Question 0: Beginning the Hunt for New Ideas
When and where
Location
Liu Idea Lab for Innovation and Entrepreneurship 6100 Main Street Cambridge Office Building, Suite 130 Houston, TX 77005
Description
Entrepreneurs can find new venture ideas in a variety of places - including everyday life. Chances are that a great idea won't come to you thinking very hard in a vacuum. So how can you come up with a fantastic venture idea? Join us for a lecture from David Schonthal, the senior portfolio director for IDEO. He will speak about creativity and the hunt for new ideas.
David Schonthal is a Clinical Associate Professor of Innovation & Entrepreneurship at Northwestern University's Kellogg School of Management, where he teaches courses in new venture creation, design thinking, innovation, and creativity. Outside of Kellogg, David is a Senior Portfolio Director and business designer at IDEO, an award-winning innovation consultancy, where he helps companies design new business models and creative paths for products and services to get to market. David has also developed initiatives such as the IDEO's Startup-in-Residence program, as well as other offers and approaches around venture design and corporate entrepreneurship. David also currently serves as an Operating Partner at Pritzker Group Venture Capital where he invests in consumer, enterprise and healthcare technology startups.
Prior to his time in Chicago, David spent nearly a decade in the venture capital and start-up world as a partner at Fusion Ventures and Director of Strategy and Venture Development for Tavistock Life Sciences, both based in San Diego, California. He has also held numerous senior operating roles at startups in both the technology and life sciences sectors.

David is a co-founder of MATTER, a 25,000-square-foot innovation center in downtown Chicago focused on catalyzing and supporting healthcare entrepreneurship, and serves as a member of Chicago Mayor Rahm Emanuel's technology, innovation and entrepreneurship council, ChicagoNext. He is a contributing writer to Forbes, Inc., and Fortune Magazines, authoring articles on corporate entrepreneurship, innovation, and business design. David has received several awards for his work, including a Kellogg Faculty Impact Award for excellence in teaching and his new venture creation course being named "Best Elective" course by Kellogg EMBA students. David has also been honored on Crain's Chicago Business magazine's "40 Under 40" list and as part of the "Techweek 100."
Co-Sponsored by the Oshman Engineering Design Kitchen and Design for America.