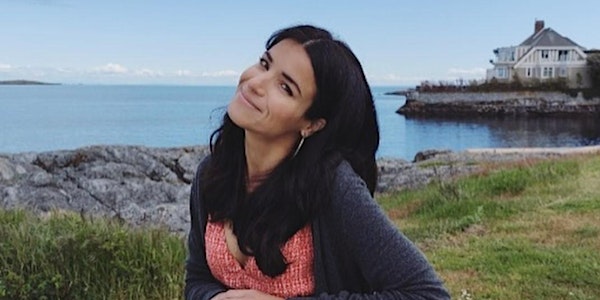 Lilia Zaharieva Celebration of Life
Celebrating the life of Lilia Zaharieva
When and where
Location
Victoria Public Market at the Hudson 1701 Douglas Street ##6 Victoria, BC V8W 0C1 Canada
About this event
On August 14th, 2022 we will be celebrating the life of Lilia Zaharieva who passed away tragically on June 17, 2022.
The celebration of life is being organized, with the explicit permission of her mother and brother, by a group comprised by lof some Lilia's friends and chosen family (Lindsay, Parveen, Lexie, Abby, Simone, Kendall, and Sam) with the aim of honouring Lilia's memory and the infinite contributions she gave to our society to eradicate systemic barriers for marginalized communities all over the world.
Lily experienced unimaginable barriers in her life, such as having experienced BC's foster care system and living with cystic fibrosis. Yet, despite the obstacles she faced, Lilia was a lifelong advocate for children and youth in care, the CF community, and mental health on local, provincial, national, and international stages and is loved around the globe.
Lily used her trademark intelligence, innovative thinking, and immense compassion to contribute significantly to all the communities she served. She could always be counted on for a supportive (and/or hilarious) conversation, a spontaneous hang-out, or if you needed someone to indulge in copious amounts of food and a glass of prosecco with. She will be missed enormously, but her impact will never be forgotten.
To honour and celebrate Lily, we will host an in-person event at the Victoria Public Market on August 14 from 5:30-9 pm. There will be options for folks to stream into the event if they can not attend in person.
Masks are strongly encouraged in order to keep everyone in our community safe. Organizers will have masks available as well as hand sanitizer.
In the event programming, there will be options for folks to share their words about Lily. We ask that you email liliamemorial2022@gmail.com if you wish to speak or if you have any questions about the event. You can also send any photos or videos of Lilia to this email as well. This email is monitored by the planning group named above.
If you are able to financially contribute to the celebration of life, you can do so by clicking this link: https://gofund.me/7741d1e8