Description
Mts Productions
Friday, January 26th, 2018
LIL UZI VERT
Creator of smash hits "XO TOUR Llif3" •Money Longer
•Neon Guts
•Top
•You Was Right
•Do What I Want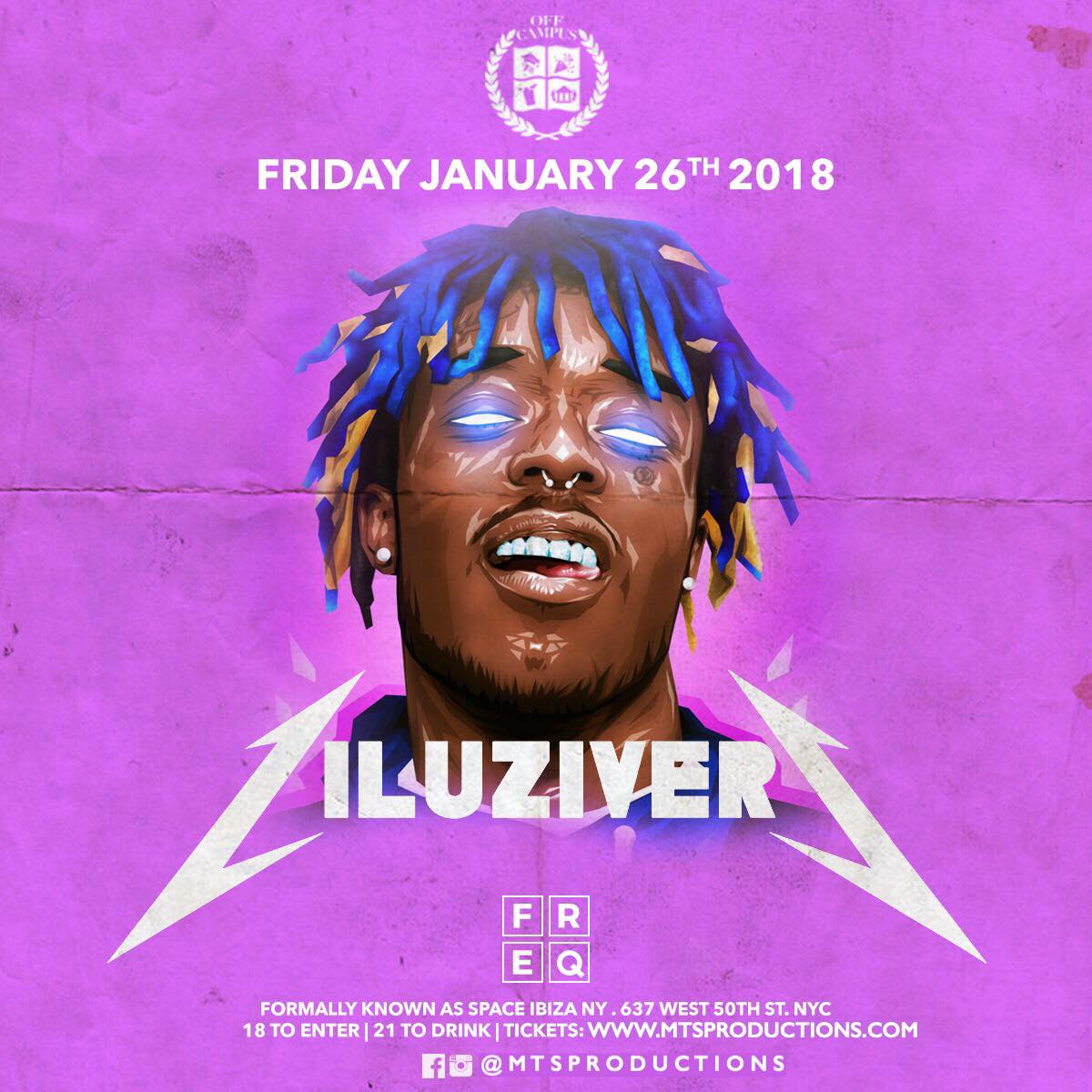 Live DJ sets, acrobatic performances, innovative production for the show, Young Disco for the clout, bottle service, fully stocked bars & more from open to close.
General Admission = General entry into the event
VIP Tickets = Express line skip directly to the front of the line (Find doorman in front of the venue, mention that you are a VIP ticket holder to proceed into the event with no wait)
Back Stage Passes (Only 10 available) = VIP ticket with direct line skip into the event into our backstage area where you and just nine others will experience Lil Uzi Vert up close and personal.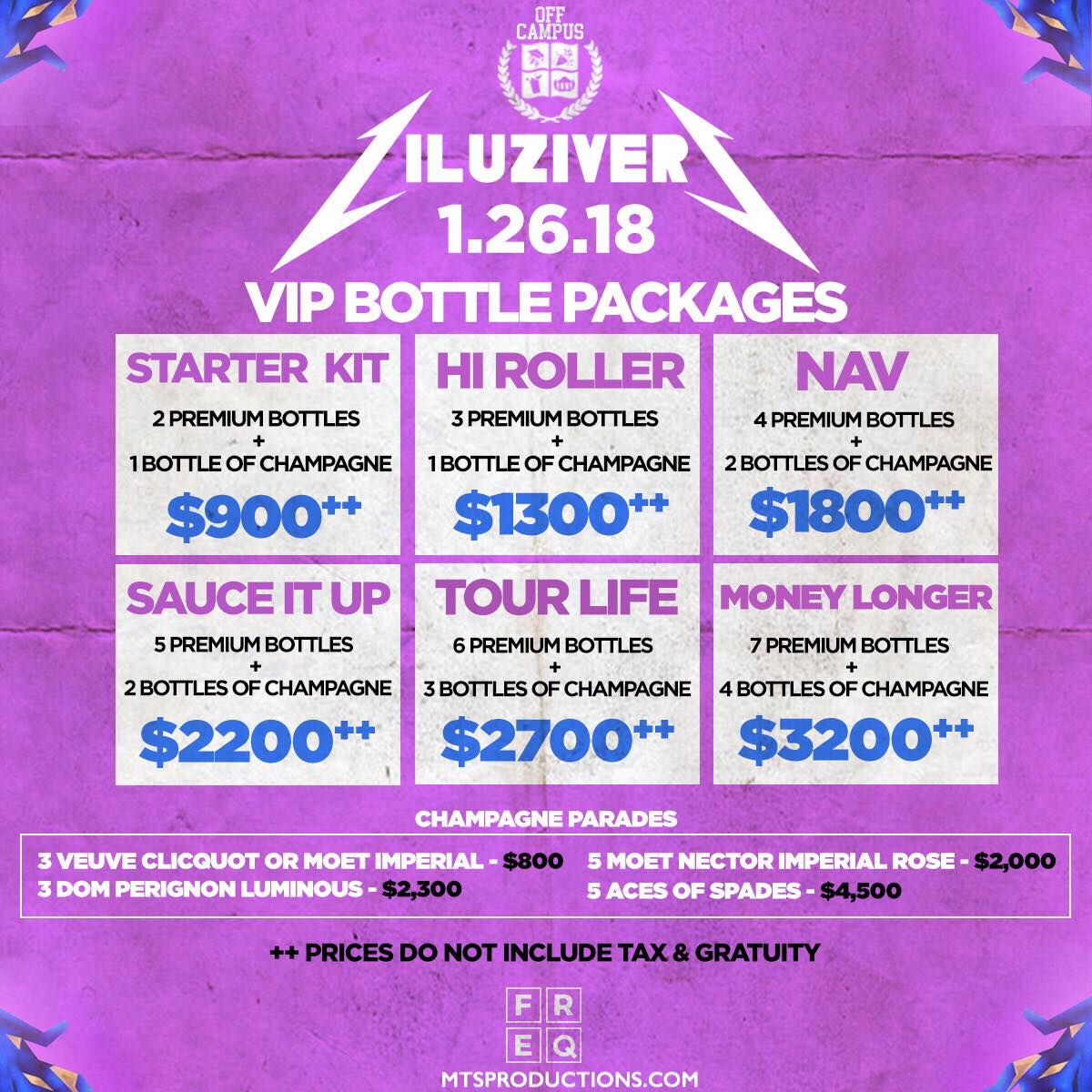 Tickets: MTSPRODUCTIONS.COM
General Information
Call: 347.891.5328
Andrewmtspro@gmail.com
VIP Bottle and Table Service
FREQ
637 W 50th St, New York, NY 10019
10:00 PM | 18+ with Valid State I.D.