About this Event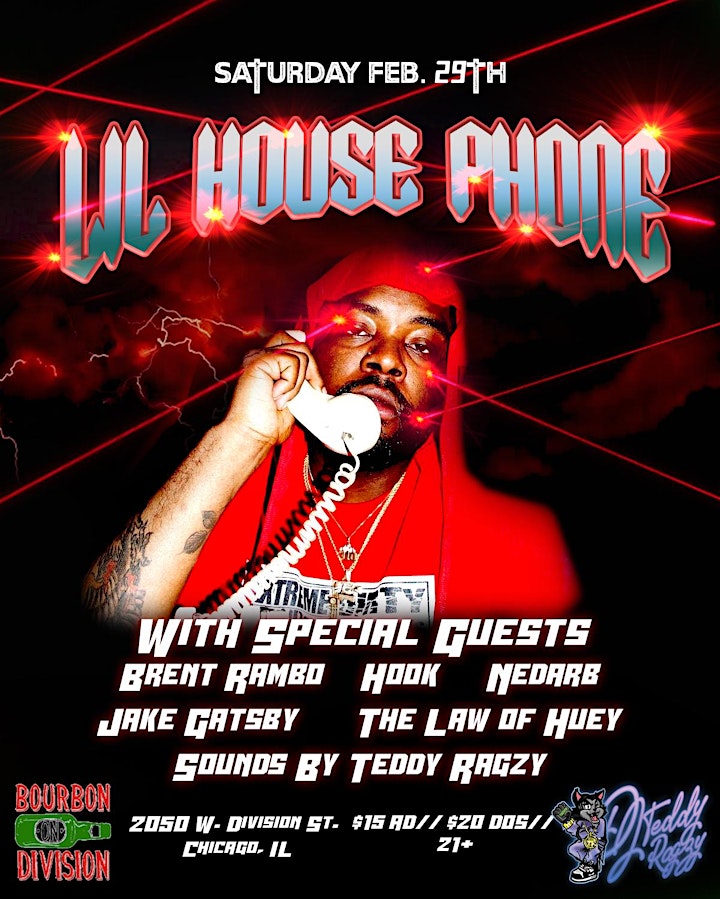 Lil Housephone: House Phone grew up in Hawthorne, California. He describes the area he grew up in as a "good melting pot that wasn't super hood and wasn't super nice... somewhere in the middle." House Phone was a skater and hypebeast in his youth. Hismost notable peers from his hometown are the members of Odd Future.
ilyhook: With her unorthodoxflows and scathing lyricism, Riverside, California rapper Hook's signature sound is unmistakable. Boasting a fierce bravado, her razor-sharp bars are paired with a diverse beat selection, resulting in an indefinable blend of melodic trap, uptempo hyphy, and woozy g-funk.
Nedarb: One of the more innovative producers to rise from the depths of SoundCloud, DJ, composer, and multi-instrumentalist Nedarb has remained a pioneer of experimental hip-hop. With his genre-bending production and unmatched versatility, Nedarb has become well known for his work with the "emo-rap" collective GothBoiClique, as well as his collaborations with Ghostemane, Xavier Wulf, Black Kray, and various others.
Brent Rambo
Jake Gatsby
The Law of HUEY sounds by Teddy Ragzy
Performers
Date and Time
Location
Refund Policy