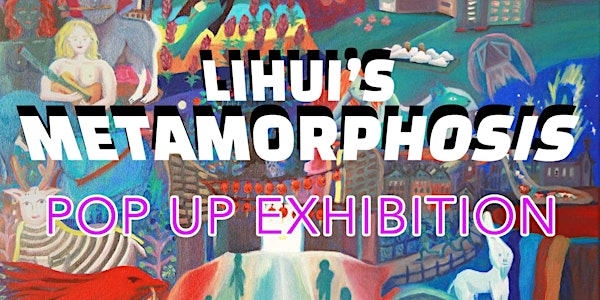 Lihui's Metamorphosis
A solo exhibition that shows how humans transform into animals and gain divine power. Join us on Friday for a preview, wine, and live music
When and where
Location
Gypsy Lust London (Boutique,Fashion,Clothing) 40 Stoke Newington Road London N16 7XJ United Kingdom
About this event
Time: 25th-27th of November
Private preview and Live Music Friday 25th November 5pm - 9pm
Address: Gypsy Lust London. 40 Stoke Newton RD, N16 7XJ
Introduction
Imagine a new world brought alive through colorful art and storytelling
A gigantic slug appeared. She swallowed any human it detected. The selective souls received invitations to the land of Animal Religion. They merged or transformed into animals and gained exceptional abilities. With their new identities, their mission is to get closer to nature and be happier. They suffered as humans before. They believed that the societal structure created by the government and the economic system was problematic. Alternatively, Animal Religion has no central power. Everyone, who is part of it, respects one another, and especially vegetables.
Artist Bio
Lihui is a multidisciplinary artist currently based in London. She finished her MA in illustration and visual media at the University of the Arts London in 2021 after acquiring her BA in product design at the California College of the Arts in San Francisco. Exploring storytelling in different fields makes her alive. In her recent works, she has explored paintings, films, and music. She is also excited to develop her new body of paintings into a film. Her works focus on depicting a reality she sees within people, creatures, and moments in everyday life. For her, beauty is accepting reality and experiencing the present moment in order to feel what is happening.
Timeline
Private preview and Live Music
Friday 25th November 5pm - 9pm
Workshop: "Create Your Animal Spirits"
Guided meditation and drawing, suitable for kids. Please bring pen and paper to write down notes. Drawing skill is not required.
Saturday 27th November 2pm - 4pm
----
Follow Lihui on social media:
Tiktok: https://www.tiktok.com/@counterreality
Instagram: http://instagram.com/counterreality