Description
October 26th is the 18th annual Lights On Afterschool (LoA), a day for afterschool programs across the country and Minnesota to celebrate the role afterschool programs play in the lives' of youth, families, and communities.
Ignite Afterschool invites you to celebrate Lights On Afterschool and get involved in the movement for #AfterschoolSuccess at the Weisman Art Museum (WAM) on the University of Minnesota Twin Cities campus.
Thanks to our Co-Sponsrship with the Weisman Art Museum. This event is supported by the Charles Stewart Mott Foundtaion. Local Afterschool Champion Sponsors are Boys & Girls Club Twin Cities & Twin Cities YMCA.
Who Should Come?
This event will bring together afterschool program providers, young people, civic leaders, college students, and community members in the Greater Twin Cities area.
What's Happening at the Event?
The evening will feature:
Afterschool Program Showcase

: Experience the hands-on learning that happens outside the school day in programs throughout the Twin Cities. Participate in fun activities led by program staff and youth, and learn about opportunities to volunteer in the program.

Awards for Afterschool Champions:

Cheer on the public leaders and practitioners who are making a difference as they receive their Minnesota Afterschool Champion awards.

Original Videos Highlighting #AfterschoolSuccess:

Be the first to view a series of new video shorts highlighting

afterschool program stories from across Minnesota

Insights into Afterschool Access:

presentation of new Minnesota Student Survey data analysis and infographics that tell the story of afterschool at the state and regional level
Programs and Activities Confirmed for the Afterschool Program Showcase
Minnesota 4-H
Minneapolis Community Education
Mid-Continent Oceanographic Institute
The Works Museum
Kitty Andersen Youth Science Center
The Bakken Museum
These programs and partners will present activities that youth and adults of all ages can enjoy, from quick creative writing prompts to making their own LED flashlight.
This event is made possible with funding from: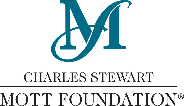 With additional sponsorship by: