Lights of Los Luceros
Join us at the newly designated Los Luceros Historic Site to experience the Holiday traditions of northern New Mexico.
When and where
Location
Los Luceros Historic Site 253 County Road 41 Los Luceros, NM 87566
Refund Policy
Contact the organizer to request a refund.
About this event
Experience the magic of northern New Mexico this Holiday season at the Lights of Los Luceros.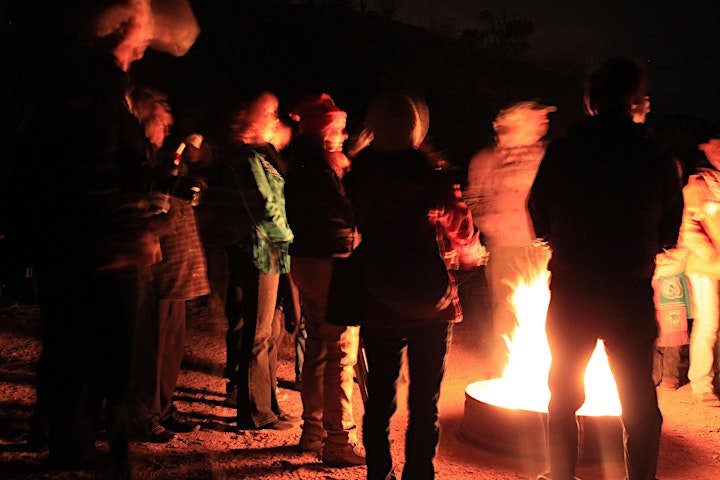 Admission Prices
$6 - Adult Admission (16 years and older)
$3 - Youth Admission (3 through 15 years old)
Free - Children under 3 years old
This unique nighttime event allows visitors to stroll the picturesque roads of Los Luceros lit by thousands of glowing farolitos. Entertainment includes local Hispanic and Indigenous dance groups who will perform throughout the evening around aromatic bonfires of piñon. Enjoy live music played on the piano in the Grand Sala of the Hacienda as well as Spanish guitarists and carolers.
As you wander through the property you will stumble upon local story tellers who may offer you a dicho which is a traditional Spanish saying:
Él que solo se enoja, solo se contenta .
One who gets mad by himself will have to get over it by himself.
The Lights of Los Luceros event has something to offer all audiences. This one-time-a-year opportunity is a wonderland for photographers. Children's Holiday activities will be available in the River House. Local arts, crafts, and food will be available for purchase at the Visitor Center including warm drinks and biscochitos.
Support preservation and education of Los Luceros Historic Site by purchasing your tickets today!
Call 505.476.1165 or email Ethan.Ortega@State.nm.us for more information.

Our Invited Local Arts and Crafts Vendors will feature:
Marci Martinez - Fire Forms: Metal artwork and designer comals (Not Your Mamma's Comal)
Isiah Lopez – Santero
Ramon Trujillo – Tinwork Artist
Molly Hodosko – Upcycled Jewelry
Margaret Sargent – San Ildefonso Pueblo Jewelry
Martha Romero – Nambe Pueblo Pottery
Quita Ortiz – Herbalist from Pojoaque focusing on cultural traditions with a modern edge
Our food court will feature the tasty dishes of:
Platero Fry Bread & Navajo Tacos
Jen's Taste of New Mexico
Luminarias or Farolitos?
In a December 3, 1590, journal entry, Spanish explorer Gaspar Costaño de Sosa mentioned the small bonfires his cohorts had lit to guide a scout back to camp. Luminarias, he called them, thereby casting the first stone in what's now a 426-year-old, northern-versus-southern New Mexico debate over the little paper bags that light up our holiday nights. "They're farolitos," folks north of La Bajada Hill insist.