Multiple Dates
Lights of Dreams Lantern Event at LA Lotus Festival
About this Event
Share a memorable and meaningful evening with your family and friends at the Lights of Dreams Lantern Event! Come decorate your own unique lantern and launch it among the thousands of water and sky lanterns at Echo Park Lake. Illuminated water lanterns symbolize our hope for a brighter future, appreciation for our loved ones, and memories of those who passed away; while lotuses represent rebirth, purity and life. In contrast, sky lanterns are released into the sky with written wishes. The higher the lanterns rise, the more likely the wishes will come true. Through our event, we hope to create an incredible experience that brings families and friends together to celebrate the meaning of life and spread hope, peace and dreams.
This event is featured on both Saturday July 11th and Sunday July 12th. Attendees who pre-register on Eventbrite can directly pick up their lantern kit at our booth (located between the Dragon Boat Races and the Main Stage). Each lantern kit includes one lantern (i.e. water floating paper lantern or sky lantern), wristband to access the lantern launching site, and markers for decoration. At dusk, the lakeside launching ceremony will commence. Thousands of water lanterns and sky lanterns will be released into Echo Park Lake, creating an illuminating array of beauty and inspiration. After the event, all lanterns will be cleaned up and recycled to restore our peaceful and serene lake. Proceeds from this event will be donated to non-profit organizations, such as Los Angeles Lotus Festival Inc., that promote the arts and cultures of Asian Pacific Islanders.
Water floating paper lanterns:
- Each water lantern kit includes one undecorated water lantern, access to water lantern launching sites and markers for decoration.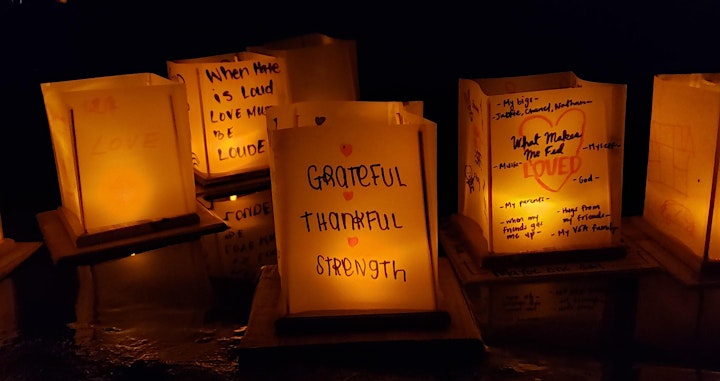 Sky lanterns:
- Each sky lantern kit includes one undecorated sky lantern, access to sky lantern launching sites and markers for decoration.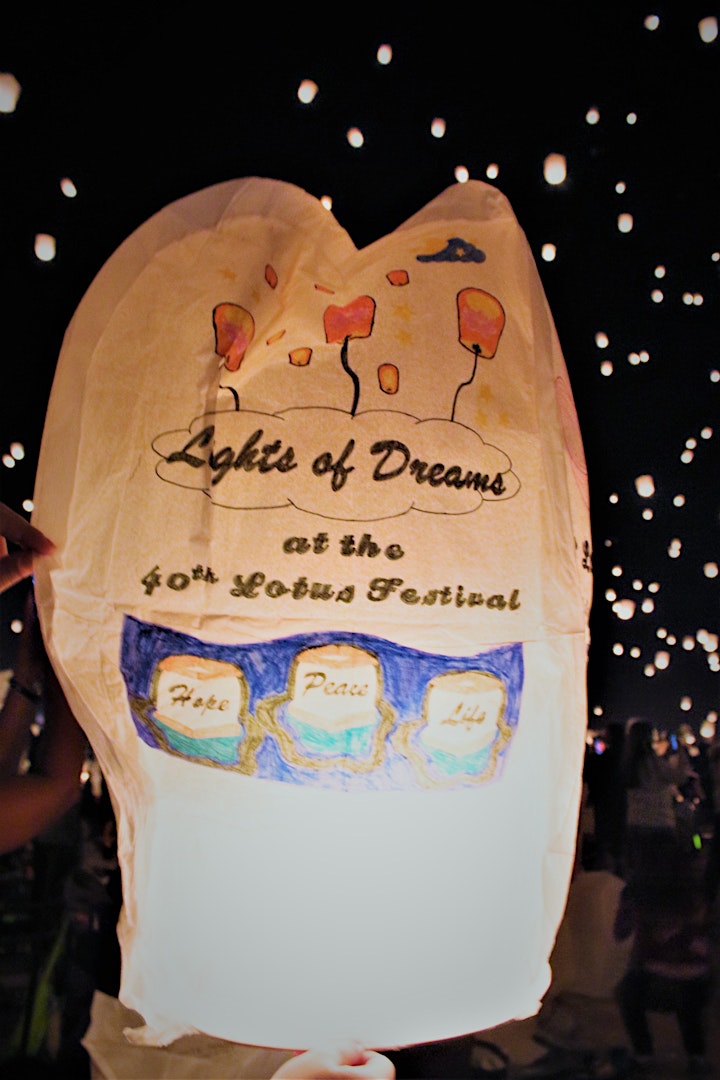 Lights of Dreams is one of the main attractions at the 40th LA Lotus Festival, which celebrates the people and culture of Cambodia! Enjoy a fun day in Echo Park with live music and performances, indulge in delicious foods, and shop at our vendor booths. Immerse yourself in the sea of blossoming lotus flowers and cheer on the dragon boat races! Additionally, children can explore rock climbing, arts and crafts, and more.
Schedule for Lights of Dreams Lantern Event:
Registration and lantern decorations: 12 – 6:30 pm
LA Lotus Festival and live entertainment: 12 – 8 pm
Lantern launching ceremony: 8 – 9pm
Included in tickets:
Water Lantern Kit (water lantern), OR Sky Lantern Kit (sky lantern)
Markers for decoration
Access to lantern launching sites
Cleanup and sustainability:
After the event, we will clean up and recycle all lanterns to ensure that Echo Park remains as beautiful and clean as before. Additionally, the water lanterns are made out of rice paper and bamboo wood, which are recyclable, eco-friendly materials. Sky lanterns will rise above Echo Park Lake via a helium balloon inside the rice paper sky lantern frame. Compared to the traditional method which utilizes an open flame, this approach is 100% safe for the attendees and does not impose any fire hazards. All water and sky lanterns are illuminated by LED lights which are energy efficient and reusable. These sky lanterns will be attached to a clear and transparent string which is anchored to a floating wooden base. Thus allowing us to retrieve and clean up every single sky lantern without polluting our neighborhood.