Description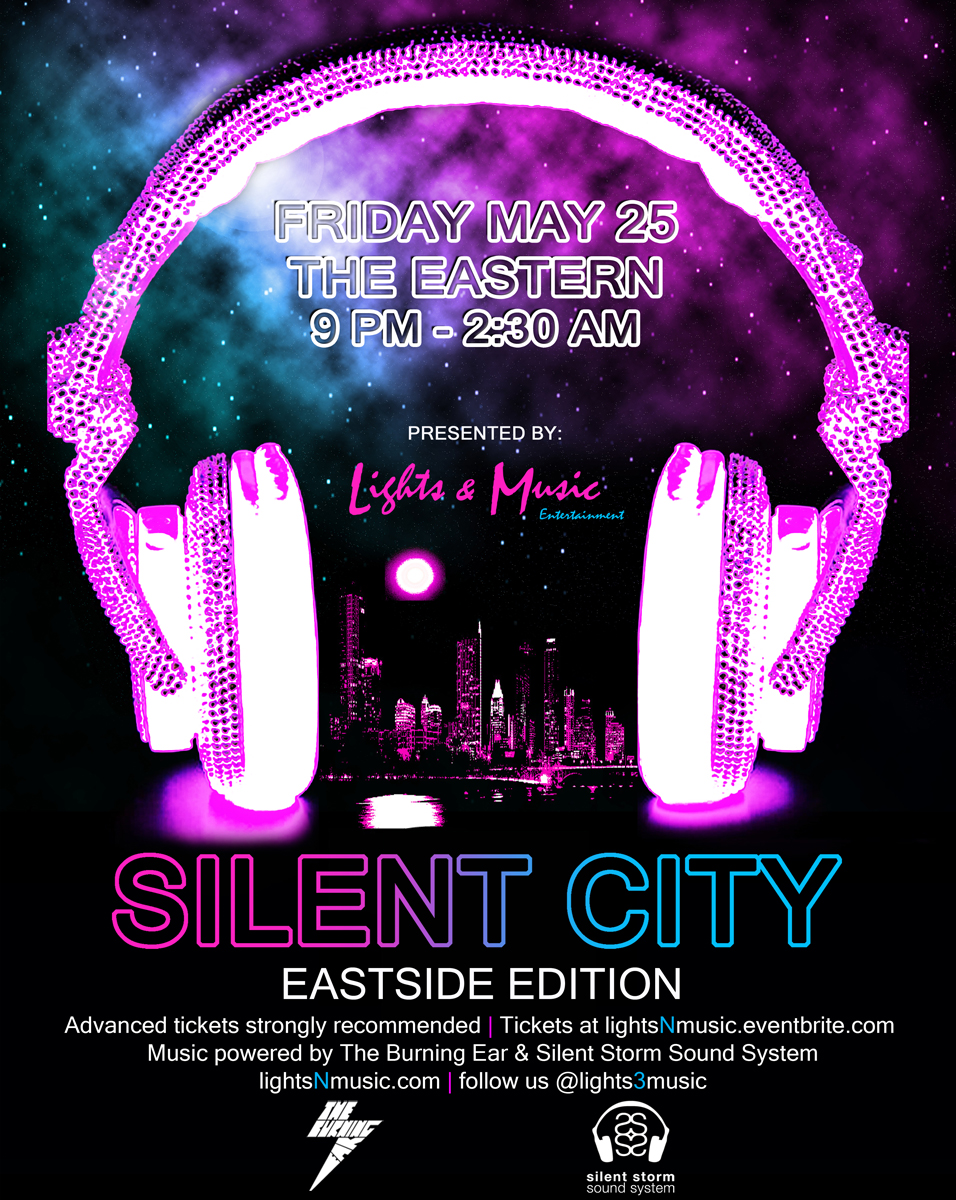 Lights & Music Entertainment Presents:
SILENT CITY "EASTSIDE EDITION"
Early Bird Special: $15 (through May 15th)
General Admission: $20 (after May 15th)
Do512: Silent City "Eastside Edition"
In case you haven't heard yet, "Silent Disco's" are all the rage. So, we decided to jump on the band-wagon and do it our way- with dope tunes, lasers and loads of fog. In fact, one could easily mistake The Eastern's courtyard for a mix of The Shire and a Star Wars battle scene.
You say "Silent Disco", we say F-Yeah.
Powered by: Silent Storm Sound System
Music in association with: The Burning Ear music magazine
"Silent City" will be filmed live by Austin's Karan Kapoor Sethi and edited by New York's dj/producer/filmaker VOODOO FARM.
Two Channels:
Channel 1:
9:00 apollo zeitgeist
11:00 David Lam
12:40 Joel Albers (The Burning Ear)
Channel 2:
9:00 uLOVEi
11:00 DJKB
12:40 Feature Cuts
"Eastside Edition" is the first of our "Silent City" series taking place in Austin and Seattle. Make sure to "Like" Lights & Music Entertainment on facebook and follow us on Twitter to stay updated.