Description
The annual Lights, Camera, Liberty! L.A. Workshop is an intensive storytelling and video production workshop held in partnership with Taliesin Nexus and designed to take your think tank's video and storytelling skills to the next level. We encourage past attendees to join us again this year for an even bigger and better program than before.
This isn't just about video—it's about telling the stories of liberty in a compelling, inspiring way. It's about helping think tanks like yours tell a more creative and emotional story.
It's about empowering you to create cultural impact that translates to tangible change.
This year's workshop is expanded and improved, featuring unique opportunities to network and collaborate with Hollywood filmakers and marketing industry leaders. Expanded to three days, the LCL workshop is now offering exciting Hollywood outings, tripling its class size, and featuring big name creatives to help craft your message.
Join us—we guarantee you'll be inspired to reshape how you approach your work and your message.
When: Apr. 20-22, 2017
Where: Los Angeles, CA
Who: Communications, outreach, video-production, and executive staff at free-market-focused think tanks
Deadline to register: Mar. 17, 2017.
You'll leave this workshop with:
A transformational experience on messaging for your work

A video project refined by industry professionals

Communications strategies for that project

A distribution plan for your video

And a whole new way to tell your organization's story
Registration fee includes programmatic costs, outings, and meals. Participants are responsible for travel to/from Los Angeles and cost of hotel.*
Reservations at the Kimpton Hotel Palomar can be made at a rate of $210 per night. Contact Casey Pifer at Casey.Pifer@AtlasNetwork.org or 202 449 8455 to reserve your room.
---
Testimonials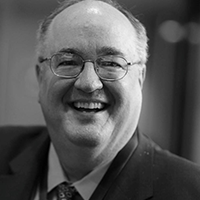 "LCL was transformative for IJ. We wanted to raise our storytelling to the Hollywood level, and LCL enabled us to do just that. Attending the conference, then holding the in-office meetings, followed by our own pre-production work, production and post-production efforts was filled with important lessons my whole team took to heart."
-John Kramer, Institute for Justice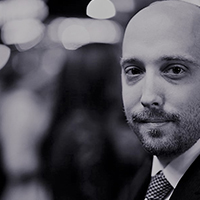 "Lights Camera Liberty has been essential to the success of video production at the Becket Fund. The trainings have not only enhanced the abilities of our production staff, but have improved understanding among the entire Becket team. LCL is wise to focus on the organization as a whole, rather than only a few individuals."
- Jeffrey Gasser, The Becket Fund for Religious Liberty
*Organizations accepted into the year-long Lights, Camera, Liberty! grants and training program receive complimentary registration and accommodations to this workshop for up to two participants.
**To avoid the online processing fee, you may also send checks to: Atlas Network, 1201 L St NW, Washington, DC 20005. Be sure to include a note detailing that the payment is for Lights, Camera, Liberty!
Note that Atlas Network reserves the right to deny admittance to any registrants.