Lights, Camera, Liberty L.A. Workshop 2019

Thursday, March 21, 2019 at 1:00 PM

-

Sunday, March 24, 2019 at 2:30 PM (PDT)
Event Details
Lights, Camera, Liberty L.A. Workshop 2019
ABOUT
The Lights, Camera, Liberty workshop is a highly interactive storytelling, messaging, and video production workshop held in partnership with Taliesin Nexus.
It will offer you unique opportunities to refine your brand, craft better stories, and develop inspiring films.
During the workshop, you'll have the chance to network and collaborate with members of Hollywood's film industry and marketing industry leaders.
You will join other senior leaders of the worldwide freedom movement to get some theory refreshers, inspirational examples, and a whole lot of hands-on time developing your next impactful storytelling project!
You'll leave this workshop with
A transformational experience on messaging for your work

A video project refined by industry professionals

Communications strategies for that project

A distribution plan for your video

And a whole new way to tell your organization's story
---
WHEN: Thursday--Sunday, March 21-24, 2019
WHERE: Westdrift Manhattan Beach, 1400 Parkview Ave, Manhattan Beach, CA 90266.
Atlas Network has a discounted room rate of $169 (plus taxes and fees.) Please contact Vale Sloane at or  (202.449.8446) by Friday, February 22, 2019 to reserve your room.
WHO SHOULD ATTEND: 
Senior executives

Vice presidents and directors marketing and communications

Senior or mid-level fundraisers

Senior level policy researchers

Creative directors

Past Attendees are encouraged to reapply!
REGISTRATION AND COST: Register at atlasnetwork.org/LCLLA by January 15, 2018, to get the discounted registration price of $425. After this date, registration will increase to $650. The fee includes programmatic costs, outings, and meals. Participants are responsible for travel to and from Los Angeles and the cost of their hotel.
 Normal registration ends February 15, 2019.
To avoid the online processing fee, you may also send checks to:
Atlas Network
Two Liberty Center
4075 Wilson Blvd., Ste. 310
Arlington, VA 22203.
Please include a note detailing that the payment is for Lights, Camera, Liberty
---
*Organizations accepted into the year-long Lights, Camera, Liberty! grants and training program receive complimentary registration and shared accommodations in a double occupancy room to this workshop for up to two participants.
Note that Atlas Network reserves the right to deny admittance to any registrants.
---
Testimonials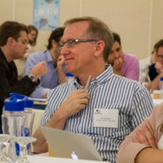 "The value of storytelling needs to be owned and championed by the CEO if it's to be embedded in an organizational culture. This course has reminded me that our success — our impact on people's lives — is tied to our storytelling. Just as importantly, it's given us tools that will make storytelling a habit, not just an idea."

- Randy Hicks, Chief Executive Officer, Georgia Center for Opportunity 

* View the full testimonial here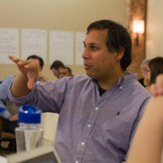 "At FREOPP, a core part of our strategy is to find ideas that are broadly appealing to rising generations—to skate to where the puck is going—by combining traditionally progressive goals like social mobility with traditionally conservative ones like economic liberty. If you want to expand the reach of your ideas to people who don't already agree with you, storytelling is key. The Lights, Camera, Liberty workshop has given us a framework for bringing policy ideas to life through storytelling, and needed hands-on experience in film production."

- Avik Roy, President, Foundation for Research on Equal Opportunity 

*View the full testimonial here
View additional testimonials from former Lights, Camera, Liberty Workshop participants:
---
Terms and Conditions of Attendance at Atlas Network's Lights, Camera, Liberty L.A. Workshop Event:
Your attendance at Atlas Network's Lights, Camera, Liberty L.A. Workshop Event indicates your agreement to the following terms and conditions. All event attendees must register in advance of admission. A valid photo ID is required for registration and admission.
Decorum
This event is held for the benefit of our think tank partners in the global policy community as indicated on atlasnetwork.org/partners/global-directory. Anyone who attempts to attend this event without properly registering will be removed. Atlas Network further reserves the right, at its sole discretion, to physically remove from the premises any person, regardless of registration status, who in our judgment threatens to disrupt, inhibit, or undermine the quality of this event or the activities of our guests. This policy also applies to anyone who is responsible for bringing another person to the event. "Premises" shall be defined by Atlas Network in consultation with venue management and local law enforcement.
Additional conditions of attendee conduct may apply pursuant to Atlas Network's agreement with the owner of the event venue as well as local law enforcement. Any person who is removed may be subject to arrest or detention by law enforcement for violation of this policy or the codes of the jurisdiction of the event. Nothing in this policy is designed to infringe speech or conduct on public property. By registering for or attending this event, you agree that Atlas Network, as well as its partners, contractors, and vendors, assumes no liability for injury, damage or loss which may be related in any way to traveling to, attending, or traveling from this event, or with the implementation of this policy.
Emails and Onsite Photography
By registering for and attending Atlas Network's Lights, Camera, Liberty L.A. Workshop Event, you consent to interview(s), photography, audio recording, video recording and its/their publication. Images, videos, and/or audio recording may be used to promote this event and similar Atlas Network events in the future and highlight Atlas Network's partners' and the broader network's growth and impact. By registering, you also consent to receive important Event news and reminders via email.

Recording
Atlas Network prohibits all unauthorized audio or video recording, image capture, or any form of transcription and transmission of event presentations and activities, including but not limited to statements by presenters, materials displayed or offered during presentations, and comments by event attendees captured without their express consent. Atlas Network further reserves the right at its sole discretion to authorize select audio or video recording and/or transmission of the event, as well as the taking of photographs during the event. Anyone so authorized agrees to use any and all such recordings or images only with Atlas Network's written consent, and agrees further to make them available without charge to Atlas Network for its unrestricted use. Atlas Network will have anyone conducting unauthorized recording or photography removed from this event and may pursue at its discretion all available criminal and civil remedies.
Packages
All packages, bags, and other containers are subject to search and may be required to be stored during the event.
When & Where

West Drift Manhattan Beach
1400 Parkview Ave
Manhattan Beach, CA 90266


Thursday, March 21, 2019 at 1:00 PM

-

Sunday, March 24, 2019 at 2:30 PM (PDT)
Add to my calendar
Organizer
Atlas Network increases opportunity and prosperity by strengthening a global network of independent civil society organizations that promote individual freedom and remove barriers to human flourishing.