Description
Picking up where Kate leaves off in Lightroom Essentials Part 1, Kate will demonstrate more in depth use of Lightroom, including working with Lightroom and Photoshop together.
Highlights of this 3-hour hands on course include:
Develop Module
HSL Panel
Split Toning
Detail
Lens Corrections
Transform
Other Tools
Spot Removal
Gradient Filter
Radial Filter
Adjustment Brush
Kate will also demonstrate some basic retouching that you can do in Lightroom, as well moving files to Photoshop for more in-depth techniques.
This course is a great follow up to Kate's Lightroom Essentials Part 1. If you have some basic knowledge in Lightroom you may enjoy some of the more advanced theory on colour, retouching and beyond.
This course requires that attendees have the latest version of Adobe Lightroom Classic CC and at least Adobe Photoshop CC 2018. And have some basic knowledge of Adobe Lightroom Classic CC.
What to Bring
Computer with the latest version of Adobe Lightroom Classic CC & Adobe Photoshop CC
Charger for your computer
Some images loaded into your Lightroom Library or a Memory card with images that you want to work on
Notebook and Pen to take notes!
Minimum of 6 registered students required for workshop to be held. Attendees should arrive a few minutes early so the course can begin promptly at 1:00PM.
About Kate Hailey
Kate is a Portrait & Travel Photographer based in Seattle. Kate's work is a mix of studio portraiture to street photography, blending in movement and stories along the way. When she's not creating images you'll find her teaching Photography, Portrait Lighting and Mobile Photography. Her most current work can be found over on Instagram: @KateHailey.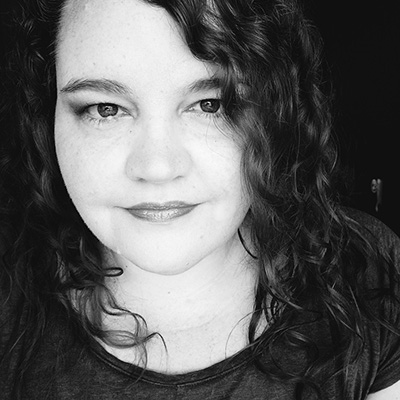 Registration
By registering for this event, you also agree to receive future emails from Glazer's Camera on new products, services and promotions. You can unsubscribe at any time. Images captured during our events may be shared on our social channels, like Instagram and Facebook.
This event has limited seating, as a result registration is required for each attendee. If you are on the waitlist for this event, you will receive notification, via email, if a space becomes available for you to purchase.
Refund Policy
To better serve all of our students and instructors, we are unable to provide refunds within 48 hours of a planned workshop or event. If you need to cancel, please do so at least 48 hours prior to the start of the workshop or event. Refunds are unavailble post workshop date.