Description
Topic: Should you use The New Lightroom CC or Lightroom Classic CC?

Nicholas will discuss the benefits of both the current Lightroom CC programs and when to choose each one (and why) we will discuss the features, benefits and how they work together.
About Our Speaker: Nicholas Pappagallo
Since early childhood Nicholas Pappagallo has had the extraordinary opportunity to learn photography while traveling to some of the world's most desirable locations. Having a very supportive family enabled him to pursue this profession with an earnest devotion. Making the transition from film to digital only added to his excitement and he wholeheartedly embraced the new technology. What started off as a hobby eventually turned into a practiced form of art. For Nicholas, noticing the small treasures in life has really helped him fine tune his skills. Eventually, his passion for photography expanded & he formed PAC (Photographers Adventure Club llc), the biggest and most active photography club. Being surrounded by many gifted photographers has given Nicholas the unique opportunity to broaden his own talents into a variety of different categories. When he isn't behind the camera shooting events, weddings or portraits he is teaching other photographers basic photography skills, Lightroom editing & how to take their own skills to the next level. Originally from North Jersey, he graduated from Cedar Grove High School, County College of Morris & attended Rutgers University.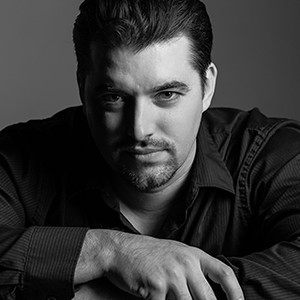 Schedule of Events:
6:00 - 6:30pm Check-in & Networking (Please do not arrive earlier)
6:30pm Doors Open & Announcements
7:00pm Featured Speaker
8:30pm Prizes & Meeting Close
Refund Policy:
Before booking workshops, carefully review your seminar/workshop information, including location, date, time, and cost. Refunds will not be granted. For questions please reference our Attendee Policies.