StartOut Chicago will be holding its 2nd annual Lightning Talks, showcasing rockstar entrepreneurs with knowledge to share! Each of the talks will be five minutes along and will give the speakers an opportunity to deliver their message and ask & offer to a very diverse group of entrepreneurs, technologists, service providers, and more!
---
FEATURING: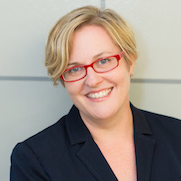 Bernadette Smith — Front Line Training: An Easy Solution for More LGBTQ Acceptance
Bernadette Smith is founder and president of The Equality Institute, and award-winning author of three books.
In 2004, Bernadette started 14 Stories, an award winning wedding planning firm with an LGBTQ specialty. She later took this passion for equality and started the Gay Wedding Institute to share her expertise with her peers in the global wedding and travel industry. Her business naturally evolved as she received questions on LGBTQ concerns for the front desk, concierge and other front line staff. Given the politically charged issues of today, Bernadette expanded her training offerings and now consults with retail, restaurant and other industries with many front line employees. Bernadette has spoken to thousands of professionals and trained people from more than 20 countries on LGBTQ issues.
Bernadette's expertise has been sought after by the TODAY Show, National Public Radio and the New York Times, among many others.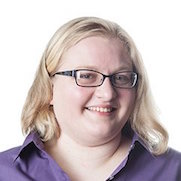 Alison Stanton — Business technology should be practical: A discusson of criteria for picking software and hardware for your business with examples
As Chief Problem Solver at Stanton Ventures, Alison focuses on business intelligence reporting, produce measurement, process improvement through automation and technical training. She makes data accessible, discoverable and actionable for Operations teams, Product Managers, and clients. Currently, her main languages are SQL Python, and LookML. She loves knitting and using technology to empower audacious ideas.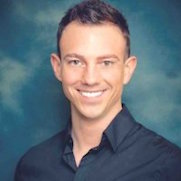 Taylor Meadows — The Significance of a LinkedIn Presence, Even When You're Not Searching For A Job
"My name is Taylor Meadows, Sales Manager by day, wannabe wine connoisseur by night. I've been in Chicago for about 3 years now, and hold a position at LinkedIn within our New Business Acquisition team. Prior to my move, I was in both Austin and Denver for positions with Apple, where I fell in love with the tech industry. I grew up in trusty Columbus, Ohio and still consider myself a native Ohioan. Go Bucks!"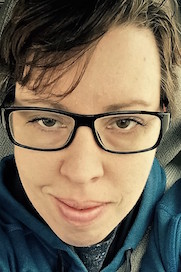 Andrea Draper — Self-Care is a priority & necessity, not a luxury in the work we do. Empathy and understanding must precede advice
Andrea Draper is a Clinical Counseling Intern at Owens & Associates Counseling and Therapy Center LLC. She received her B.S. in Strengths Based Management from Bellevue University, she spent 15 years in the big box retail world and will be completing her M.A. in Clinical Counseling from Northwestern University in 2017. She is passionate about counseling and educating LGBTQ entrepreneurs about reducing the stigma surrounding mental health, promoting self care, and setting healthy boundaries while leading empathically and with compassion. Her background in strengths based management which is based on the premise that as individuals and corporations we are able function at a optimal level when we are leading with our strengths. In addition, the depth of knowledge she is acquiring as a masters level clinical intern allow her to provide a unique perspective. Self-care, boundaries, compassion, and empathy are truly the drivers for not only successful organizations but successful interpersonal relationships.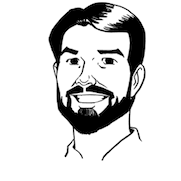 Mike Moyer — Learn a simple formula for creating a perfectly fair equity split for everyone who contributes to your bootstrapped startup
Mike Moyer is a career entrepreneur who has started companies, worked for startups, and held senior management positions at established businesses. He is now the managing director of Lake Shark Ventures, LLC, a company that provides growth consulting and early-stage investments. He is an adjunct faculty member at Northwestern University and the University of Chicago's Booth School of Business. He is the author of several business-related books including Slicing Pie: Funding Your Company Without Funds and Trade Show Samurai: The Four Core Arts for Capturing Leads. He lives in Lake Forest, Illinois, just north of Chicago.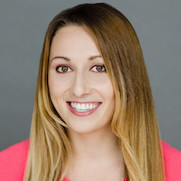 Sabrina Wottreng — First Impressions, as explained by a publicist. From your website to social media to elevator pitch, why messaging and your online appearance can make or break press and prospective clients.
Sabrina Wottreng is a Chicago-based publicist. Whether her clients are looking to learn how to be their own publicist or are in need of a PR arm for their company, Sabrina Wottreng Public Relations has products and services for their needs. In her spare time, Sabrina takes classes at The Second City and can be found riding her Ducati Monster.