Description
Monthly Payment Plans with Affirm are now available during checkout. Simply select 'Pay by monthly payments with Affirm' on the Payment Info drop down during checkout from this ticketing page.
Other LIB 2019 Ticket Pages
Festival & Vehicle Passes --- Lightning Bus
Please review all the 2019 ticket information on this page before purchasing.
---
Lightning in a Bottle Boutique Camp offers three options of convenient and luxurious tent rentals, all of which include fully furnished premium on-site accommodations for up to four guests. Boutique Camp is a campground available to registered guests from Thursday, May 9 – Monday, May 13.

All Boutique Camp guests will be directed to the campground. There will be one complimentary parking pass allotted per tent in a nearby parking lot for easy access for loading and unloading. There is no car camping or additional tent set up allowed in this campground.
Special Features Exclusive to Boutique Camping Guests Include:
*Private Restroom Suites
*Complimentary Private Showers with Full-Length Mirrors
*Pre-Event Communication with Boutique Camping Management and Onsite Staff to Enhance Your LIB Experience and Handle Any Questions/Requests
*Access to The Lush Lounge, which includes:
--Comfortable Seating and Shade
--Phone Charging Station
--Daily Morning Coffee and Tea Service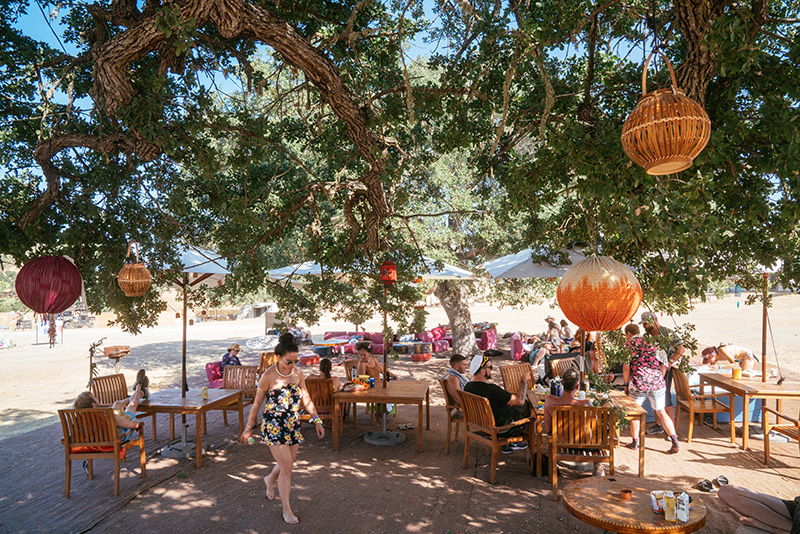 PLEASE NOTE:
*All package prices are per tent, not per person.
*Event wristbands are not included in camp package price; each resident must purchase a festival pass.
*Tent packages can be available beginning Wednesday, May 8, for Early Arrival ticket holders upon request through camping@thedolab.com.
*All packages are subject to a $250 security deposit, which will be charged at check-in and released at check out after inspection.
* One-bed packages can accommodate 1-2 people maximum. Two-bed packages can accommodate 2-4 people maximum.
*Bedding colors or rug design may vary slightly from images here.