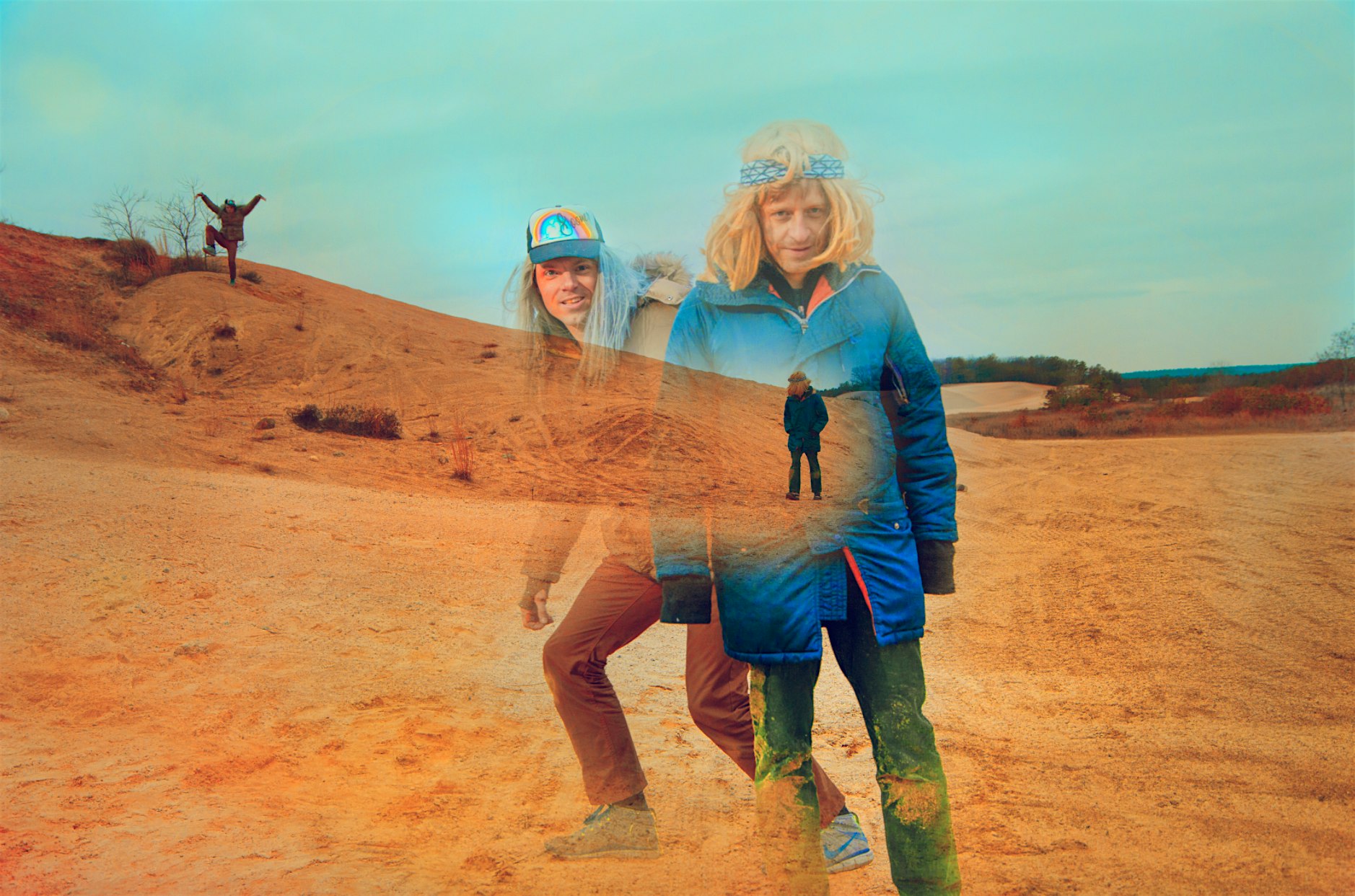 About this event
LIGHTNING BOLT
". . . a harmonic buzzing noise so loud it'd obliterate most rational thought, and a rhythmic assault engineered to make you move in time to every jump and skip." -NPR
About the Show:
Doors 6:30pm / Show 7:30pm
Over the course of its two-decade existence, Lightning Bolt has revolutionized underground rock in immeasurable ways. The duo broke the barrier between stage and audience by setting themselves up on the floor in the midst of the crowd. Their momentous live performances and the mania they inspired paved the way for similar tactics used by Dan Deacon and literally hundreds of others. Similarly, the band's recordings have always been chaotic, roaring, blown out documents that sound like they could destroy even the toughest set of speakers. Fantasy Empire, Lightning Bolt's sixth album and first in five years, is a fresh take from a band intent on pushing themselves musically and sonically while maintaining the aesthetic that has defined not only them, but an entire generation of noisemakers. It marks many firsts, most notably their first recordings made using hi-fi recording equipment at the famed Machines With Magnets, and their first album for Thrill Jockey. More than any previous album, Fantasy Empire sounds like drummer Brian Chippendale and bassist Brian Gibson are playing just a few feet away, using the clarity afforded by the studio to amplify the intensity they project. Every frantic drum hit, every fuzzed-out riff, sounds more present and tangible than ever before.
Fantasy Empire is ferocious, consuming, and is a more accurate translation of their live experience. It also shows Lightning Bolt embracing new ways to make their music even stranger. More than any previous record, Chippendale and Gibson make use of live loops and complete separation of the instruments during recording to maximize the sonic pandemonium and power. Gibson worked with Machines very carefully to get a clear yet still distorted and intense bass sound, allowing listeners to truly absorb the detail and dynamic range he displays, from the heaviest thud to the subtle melodic embellishments. Some of these songs have been in the band's live repertoire since as early as 2010, and have been refined in front of audiences for maximum impact. This is heavy, turbulent music, but it is executed with the precision of musicians that have spent years learning how to create impactful noise through the use of dynamics, melody, and rhythm.
Fantasy Empire has been in gestation for four years, with some songs having been recorded on lo-fi equipment before ultimately being scrapped. Since Early Delights was released, the band has collaborated with the Flaming Lips multiple times, and continued to tour relentlessly. 2013 saw the release of All My Relations by Black Pus, Chippendale's solo outlet, which was followed by a split LP with Oozing Wound. Chippendale, an accomplished comic artist and illustrator, created the Fantasy Empire's subtly ominous album art, and will release an upcoming book of his comics through respected imprint Drawn and Quarterly. Brian Gibson has been developing the new video game Thumper, with his own company, Drool, which will be released next year. And, of course, Lightning Bolt will be touring the US in 2015.
This will be a special 'In the Round' performance. The stage will be located in the center of our main floor and the audience will encircle allowing for a 360 degree experience. 'In the Round' performances create a rare opportunity to see artists perform up close and personal from a variety of angles.
For an example of our 'In the Round' shows, check out the following video of Tortoise's 2016 performance with this setup: http://bit.ly/2soFhN9
Performers
Date and time
Location
Organizer of Lightning Bolt with Melkbelly 'In The Round' @ Thalia Hall
Thalia Hall is a historic landmark located in the Pilsen neighborhood of Chicago. It was founded by John Dusek at the turn of the century as a neighborhood establishment. Dusek was a family man, a tavern owner, and a facilitator of the arts. He was a visionary, and the founding father of Thalia Hall. His hope for the corner of 18th & Allport was to build a public hall for the community. In 1892 his dream became reality: a multi-purpose property that would offer commercial storefronts, residential housing, and a hall for the community. In September 2013, owners Bruce Finkelman [Beauty Bar, Bite, Empty Bottle, EBP, Longman & Eagle] and Craig Golden [Longman & Eagle, Space, Union] launched three new concepts within this storied property: a re-established beer inspired restaurant, a Punch focused cocktail bar, and a public hall fit for all types of events.