LightMapping İstanbul - Fener, Balat

Thursday, June 10, 2010 from 8:00 PM to 11:00 PM (EEST)
Event Details
İstanbul'un ışık haritasını çıkarıyoruz.
PLDA tarafından 2008 yılında başlatılan LightMapping etkinliği Londra, Roma ve New York'tan sonra İstanbul'da...
LightMapping İstanbul kapsamında düzenlenen 4. gezi Fener, Balat ve civarını kapsıyacak. 
Başlangıç: Fener İskelesi karşısında Patrikhane'ye doğru giden sokağın (yıldırım caddesi'ne giriş) başında.
Güzergah:
Ortodoks Patrikhane'si tarafına bir göz atıp Fener'in sokaklarından geçerek yokuş yukarı Fener Rum Lisesi' ve Panaghia Muhliotissa (Moğolların Meryemi, Kanlı Meryem) kilisesinin bulunduğu yere çıkış. Burada Fener'in simgesi olan yapılar görülerek tepeden aşağıya mahalleye ve Haliç'e doğru bakış. Oradan Balat'a doğru inip evlerin olduğu ara sokaklardan geçerek, ana çarşı caddesinden Tarihi Balat Çarşısı'na gidiş. Çarşı içinden geçerek sahile çıkış, kıyıdan yürüyerek mahalleye ve anıtsal yapılara dışarıdan/aşağıdan, Haliç'in kıyılarına karşıdan, Sultanahmet'e, Galata Körüsüne uzaktan bakış. Fener İskelesi'nde son.
Gezi Lideri: Burçin Altınsay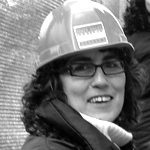 Ortadoğu Teknik Üniversitesi, Mimarlık Fakültesi, Mimarlık bölümünden mezun olduktan sonra aynı fakültenin Restorasyon Bölüm'ünde yüksek lisans eğitimini tamamladı.  İngiltere'de Society for the Protection of Ancient Buildings(Tarihi Yapıları Koruma Derneği)'in özel eğitim programına katıldı.
TBMM Milli Saraylar Daire Başkanlığı, Sell Wade Postins Architects and Conservation Consultants, Londra, Vakıf İnşaat A.Ş., ÇEKÜL Vakfı; proje ve şantiye sorumlusu olarak çalıştığı yerlerden bazılarıdır. TC Kültür Bakanlığı-Dünya Bankası Kültürel Miras ve Kalkınma Projesi ve Gap İdaresi-Avrupa Komisyonu Gap Kültürel Miras Programı'nda, Arnavutluk'ta Berat Kalesi ve Çevresi Koruma Projesi'nde danışman olarak çalıştı. Mimari koruma konusunda çeşitli kurumlarda ders vermektedir.1999'dan bu yana ortağı olduğu Paralel 41 Mimarlık'ta mimari koruma proje ve uygulamalarını yürütmektedir. 
2003-2008 yılları arasında Avrupa Komisyonu İnsanİ Yardım Fonu kapsamında yürütülen Fener Balat Semtleri Rehabilitasyon Programı'nın Restorasyon Projeleri ve Uygulamalarını yönetti, Nisan 2006'dan itibaren Program'ın Türk(Yerel) Eş Direktörüydü.
Attendee List
Sort by:

Date

|

First Name

|

Last Name
When & Where

Fener İskelesi karşısında Patrikhane'ye doğru giden sokağın (yıldırım caddesi'ne giriş) başında.




Thursday, June 10, 2010 from 8:00 PM to 11:00 PM (EEST)
Add to my calendar
Organizer
PLD Türkiye
PLD Türkiye uluslararası PLD dergisi türkçe edisyonu olarak yayın hayatına devam etmektedir. 
2007 yılından beri PLD Türkiye, mimari aydınlatma tasarımı mesleğini tanıtmak için seminer, konferans, workshop gibi etkinlikler düzenlemektedir.  
Daha fazla bilgi için:  
PLD Türkiye Etkinlikleri
----------------------------------------------------------------
PLD Türkiye Türkiye is turkish edition of the international PLD Magazine.  
Since 2007, PLD Türkiye has been organising events like seminar, conference, workshop etc, to promote the architectural lighting design profession.   
For more information (Turkish):   
PLD Türkiye Etkinlikleri