LightMapping İstanbul - Beşiktaş, Nişantaşı

Wednesday, June 16, 2010 from 8:30 PM to 11:00 PM (EEST)
Event Details
İstanbul'un ışık haritasını çıkarıyoruz.
PLDA tarafından 2008 yılında başlatılan LightMapping etkinliği Londra, Roma ve New York'tan sonra İstanbul'da...
LightMapping İstanbul kapsamında düzenlenen 5. gezi Beşiktaş, Nişantaşı ve civarını kapsıyacak. 
Başlangıç: Beşiktaş'ta Kadıköy İskelesi önünde buluşma
Güzergah:
Gezi, Beşiktaş'ta vapur iskeleleri önünden hareketle, karşı kıyı silueti ve Boğaziçi Köprüsü'nün değerlendirmesi yapılarak başlayacak ve çeşitli noktalara uğranarak Teşvikiye Saray Muhallebicisinde değerlendirme sohbeti ile son bulacaktır. Güzergah sırasında; Beşiktaş Sinan Paşa Cami yanından geçilerek Balık Pazarı'na uğranacak; Spor caddesi boyunca Akaret evlerinin ve Valide Çeşmesi'nin yanından geçilerek Maçka Parkına girilecek; İTÜ Maçka Kampusu ve diğer okul binaları önünden geçerek Teşvikiye Camii, Nişantaşı Polis Karakolu, City's Alışveriş Merkezi ile gezi tamamlanacaktır.
Ana güzergahlar üzerinden ilerleyecek gezi sırasında kamusal mekanlarla: iskele, pazar, park, meydan, sokak, pasaj gibi ve faklı özellik ve kullanımdaki yapılar: iskele, cami, sıra evler, çeşme, alışveriş merkezi, kafeler, mağazalar değerlendirme kapsamına girecektir.  Bu gezi kapsamında kimi özel aydınlatma uygulamaları görülebileceği gibi tamamen karanlık mekanlara da tanık olunacaktır. Güzergah üzerinde yer alan kamusal alanların ve aks üzerindeki yapıların yapay ışık ile ilişkisi ve ilişkisizliği, kullanıcıları ile etkileşimi dikkate alınarak tartışmaya açılacaktır. Aynı şekilde kullanılan kent mobilyası, aydınlatma elemanları ve ışık kaynakları da bu kapsamda değerlendirilecektir.
Aslı Kıyak İngin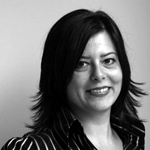 Mimar, Tasarımcı, MSÜ Mimarlık Bölümünü 1993'te;  İ.T.Ü. Mimarlık Bölümü Yüksek Lisans Programını, 1997'de; Bilgi Üniversitesi Tasarım Kültürü ve Yönetimi Sertifika Programını 2003'te tamamladı. 1999 yılından beri Çelik Dizayn Aydınlatma Firması'nın tasarım yöneticiliği yapmaktadır. 2004'te Çelik Dizayn adına katıldığı "Dalga" isimli ürünü ile AB komisyonu tarafından desteklenen "Lights of the Future"  adlı uluslararası yarışmada finale kaldı. Aydınlatma sektörü ile ilgili çeşitli etkinlikler: panel, sergi ve workshop düzenledi (2002-2006).  2007'den beri ürün tasarımlarıyla İstanbul Concept Firması'nda da yer almaktadır. 2000'den beri çeşitli ulusal ve uluslararası fuarlara ve tasarım sergilerine katılmaktadır.ETMK İstanbul Şubesi YK. Bşk. Yrd. Görevini yürüttü (2006-2009). İnsan Yerleşimleri Derneği YK Başkanlık görevini sürdürmektedir (2008-2010).
Tasarım, mimarlık, kent, üretim gibi farklı alanlarda çalışmaları ve yazıları, bulunmaktadır. Özellikle disiplinler arası alanda; bağlam, mekan ve insan arasındaki ilişki ve etkileşim ile ilgilenmektedir. Konsept ve koordinatörlüğünü gerçekleştirdiği "Made in Şişhane" projesi ile tasarımın bölge kalkınmasındaki önemini ve sosyal yönünü gündeme getirdi (2006-2010).  Sulukule Platformu'nun kurulmasına öncülük etti ve çalışmalarında aktif olarak yer aldı; 40 Gün 40 Gece Sulukule etkinliklerinin düzenlemesinde yer aldı (2006-2010). The Architecture Foundation (Londra), Arkitera Mimarlık Merkezi ve Garanti Galeri'nin düzenlediği 2009-2010 Londra-İstanbul Mimari Pratikler Değişim programında yer aldı.
Organizasyon:
Attendee List
Sort by:

Date

|

First Name

|

Last Name
When & Where

Beşiktaş'ta Kadıköy İskelesi önünde buluşma




Wednesday, June 16, 2010 from 8:30 PM to 11:00 PM (EEST)
Add to my calendar
Organizer
PLD Türkiye
PLD Türkiye uluslararası PLD dergisi türkçe edisyonu olarak yayın hayatına devam etmektedir. 
2007 yılından beri PLD Türkiye, mimari aydınlatma tasarımı mesleğini tanıtmak için seminer, konferans, workshop gibi etkinlikler düzenlemektedir.  
Daha fazla bilgi için:  
PLD Türkiye Etkinlikleri
----------------------------------------------------------------
PLD Türkiye Türkiye is turkish edition of the international PLD Magazine.  
Since 2007, PLD Türkiye has been organising events like seminar, conference, workshop etc, to promote the architectural lighting design profession.   
For more information (Turkish):   
PLD Türkiye Etkinlikleri