Description
Lighting & Posing Workshop with Sam Sarkis // Downtown Detroit
Join Sam Sarkis for a day in Detroit as he walks you through an entire wedding day from start to finish. You'll meet at the Detroit Institute of the Arts and learn about lighting, mixing tungsten with strobes and daylight, and capturing the ultimate wedding shots. After a day downtown, you'll break and meet back up at PROCAM's studio to discuss editing techiques and have Sam answer all your questions from the day. This is an opportunity to learn from one of the best in the industry... in 2017, Sam was awarded top Michigan photographer as well as first and second nationally by the PPA!
Class size is limited to 20, so RSVP today!
About Sam Sarkis:
"Photography is more than a job for me, it is my passion! It is who I am as an individual. Some call me a friend or mentor; my family calls me a Father and a Husband. But everybody calls me a Photographer. That is who I am and what I am known for. As a young man growing up in Iraq I had a dream to capture the dreams of others and bring them to reality on film and canvass, this was what I was born to do. Each day I walk into my studio, I thank God for allowing me the privilege of living out my dreams."
For more than 25 years Nationally Acclaimed Photographer Sam Sarkis has lived out his dream capturing the special memories of people from all walks of life. From a simple portrait to the grandest of weddings, Sam takes a vision and brings it to reality with a unique and artistic style. "It's my heart that guides me whenever I pick up my camera and start that journey of capturing the essence of my subject and their special moment", says Sam. It is his unique style and bold creativity that leaves his clients coming back to work with him for years. "Many of my clients have become some of my dearest friends."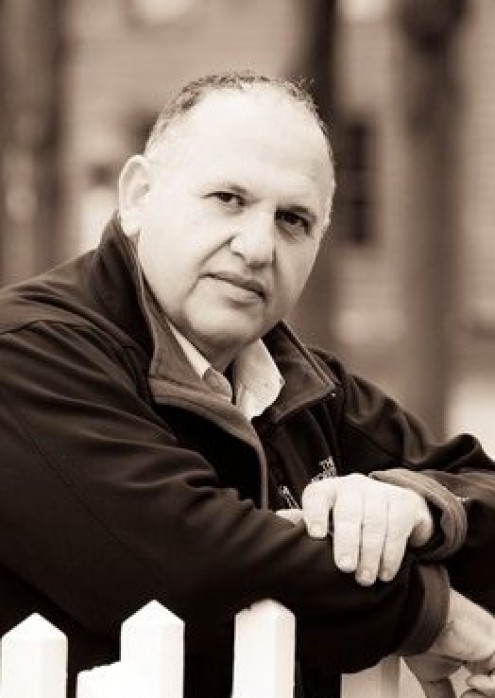 Over the years Sam has become a much sought after mentor and lecturer on the subject of the fine art of photography. He believes that it is his responsibility to give back to the industry he loves so much by sharing his talent and time raising up the next generation of fine photographers.
His award-winning photography has been accepted for inclusion in the Professional Photographer of America International print exhibition and the prestigious traveling loan collection for many years. Sam Sarkis is currently listed as one of the Top 7 Photographers in Michigan by DPPA and is the current recipient of Kodak's 2010 Award of Excellence. Sam is a long time and active member of the Professional Photographers of America (PPA) having served as a board member for several years; Detroit Professional Photographers Association (DPPA) and Wedding and Portrait Photographers International (WPPI).
From in studio portraits to destination weddings, Sam Sarkis is available worldwide to bring peoples dreams to reality on film and canvass.
Sam Sarkis currently resides in Farmington Hills, Michigan with his lovely wife Maysoon and their two beautiful children Loreen and Joseph.
Call 248.538.9411 with any questions regarding the event.