"Lighting Blackness - Studio, Location, Black Skin" Pt. 2 w/ Erica Deeman
Description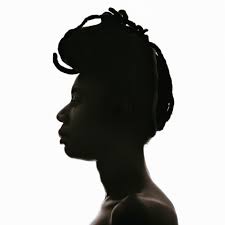 Lighting Blackness: Studio x Location + Black Skin w/ photographer Erica Deeman.
We are excited to offer Pt. 2 of 'Lighting Blackness" as a technical Location + Lab Shoot workshop/skill share (mostly focussed on Outside Location) that specifically focuses on lighting techniques for photographing Black people. Erica Deeman is a Black lesbian photographer whose art practice exclusively addresses gender, identity, and race politics within the African Diaspora.
BRING YOUR CAMERA (35MM ONLY - Not Your Phone) and Come ready to explore and experiment with light, color, shade.

COST: $50 - $65 SLIDING SCALE (Light/Lab Materials Fee Included)
**This wksp is Limited to 15 BLACK PHOTOGRAPHERS ONLY
SUNDAY, NOVEMBER 3rd
3:30 - 7:00 PM (Arrive by 300pm) - WEAR LAYERS AS WE WILL BE OUTSIDE IN THE WEATHER!
Ashara Ekundayo Gallery
480 23rd Street, Oakland, CA 94612


ABOUT THE ARTIST
Erica Deeman (b. 1977) lives and works in San Francisco, CA. Deeman received a Bachelor of Arts, Public Relations, degree in 2000 from Leeds Beckett University, Leeds, UK and a Bachelor of Fine Arts, Photography, degree in 2014 from Academy of Art, San Francisco, CA.
Deeman has had domestic and international group exhibitions at Aberystwyth Arts Centre, Aberystwyth, UK; The Hive, Worcester, Worcestershire, UK; Municipal Gallery, Library and Cultural Centre, Dublin, Ireland; Old Truman Brewery, London, UK; Pier 24 Photography, San Francisco, CA; and SF Cameraworks, San Francisco, CA; and University of Derby, Derbyshire, UK, Erica Deeman, Silhouettes, Berkeley Art Museum, Berkeley, CA and Erica Deeman: Brown, Anthony Meier Fine Arts, San Francisco, CA, Silhouettes, Laurence Miller Gallery, New York.
Images courtesy of the artist and Anthony Meier Fine Arts