Description
Join us for Demo Day to celebrate our new grads, special
#BlackHistoryMonth
!
As by tradition, It's time for this cohort to show off what they've learned in just 12 weeks, we wanted to highlight this event by bringing our dear community together to also mark this important moment for our school.

Our new full-stack web grads are about to start their careers as professional web developers; but first, they want to show you what they've learned to build in just 12 weeks with Lighthouse Labs.
For this Demo Day, we are pleased to announce that Géraldine Jippe, brand ambassador of NextAI and founder of GJ Consulting, will share precious insights from her journey in the tech & digital marketing industry. We will take this opportunity to celebrate our diverse community, and our commitment to make the tech sector more accessible and welcoming for everyone!
You can expect food, drinks, a chance to rub shoulders with an incredible network of developers and entrepreneurs, and an inside look at the skill set of our new graduates!
Schedule:
6:00 - 6:30pm
Doors open, networking, food, beer!
6:30 - 7:30pm
Introductions from our General Manager followed by project presentations from each group.
7:30 - 8:00pm
Your chance to talk with each group of students individually! They will set up booths in our space where you can interact with their project directly and ask them whatever questions you may have!
8:00 pm
The night is wrapped up.... unless you want to join in on our unofficial after-party

---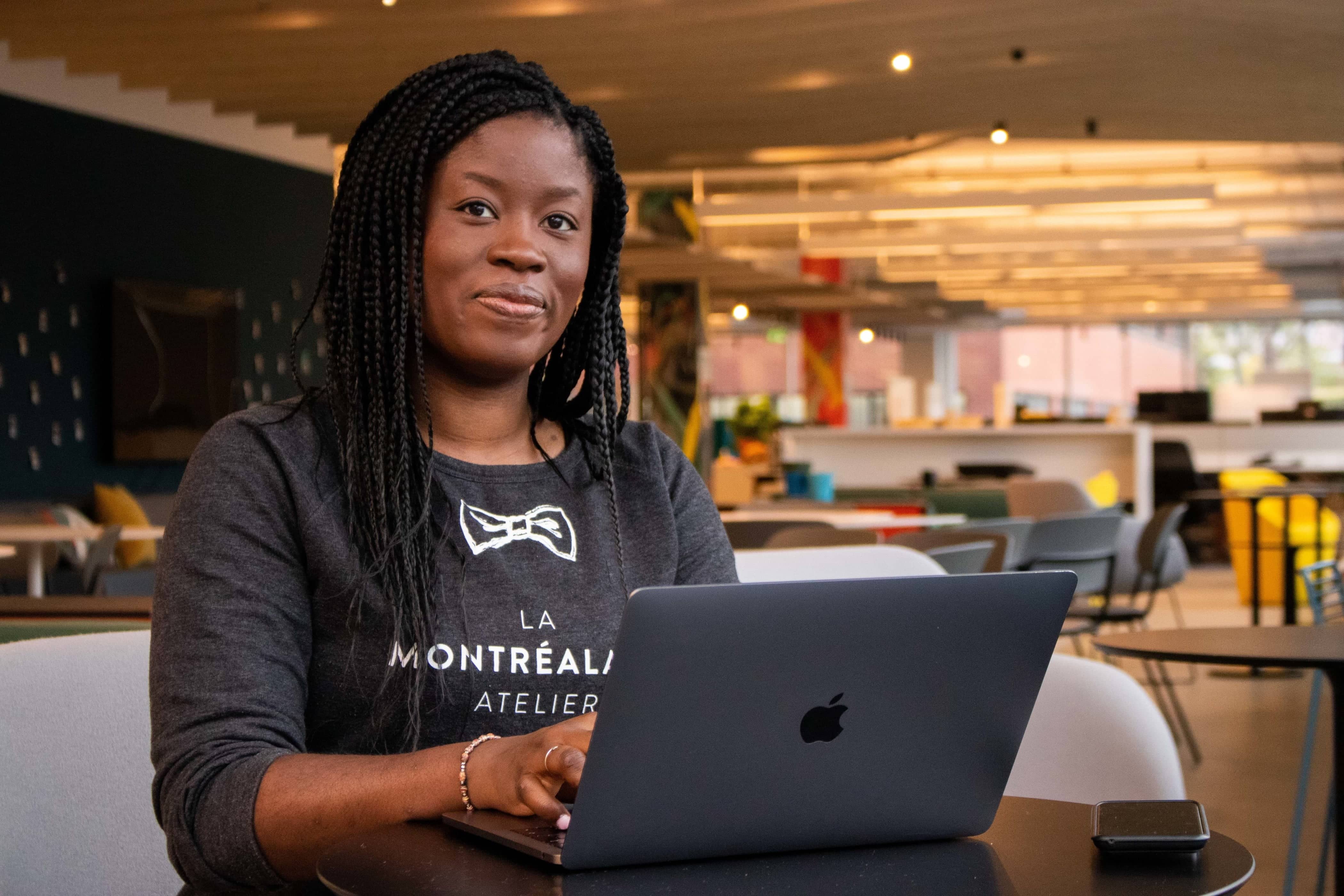 Géraldine Jippé, CEO de G+J Media et GJ Consulting, est une serial entrepreneure - Fondatrice de startups, Consultante, Podcaster, Spécialiste du digital et du e-commerce, Formatrice et passionnée par l'AI et les nouvelles technologies et Maman.
Gagnante du Coopérathon Canada 2018, Géraldine et son équipe remporte le Grand Prix du Coopérathon, le Prix Hydro Québec et le prix de la Fondation Suzuki. Elle élargit ses horizons entrepreneuriaux au sein d'incubateurs de renom comme le Centech (ETS), l'École des Entrepreneurs du Québec et NextAi (École de Dirigeants - HEC Montréal).
Très engagée, Géraldine est très active auprès de la communauté entrepreneuriale montréalaise à titre de bénévole d'affaires, auprès de l'association des Femmes d'Atta, et à titre de mentor au sein de AquaHacking, Acclr et tout récemment à Futurpreneur.
À ses heures, elle est aussi apprentie-stagiaire en Python au sein de Sikilabs, une firme de consultation spécialisée en Python.
---
Terms & Conditions
By registering and attending this event, you consent to be photographed, filmed and/or otherwise recorded. Your attendance of this event constitutes your consent to such photography, filming and/or recording and to any use, in any and all media throughout the universe in perpetuity, of your appearance, voice and name for any purpose whatsoever in connection with the organization presently entitled: Lighthouse Labs.
You understand that all photography, filming and/or recording will be done in reliance on this consent given by you by attending this event.
By registering for Lighthouse Labs events, you are opting in to receive emails and other marketing materials.
This event is open to anyone over the age of majority. All minors must be accompanied by a parent or guardian.