Sales Have Ended
Ticket sales have ended
Thank you for choosing to be a part of this special event. Although you have missed the online ticket sales, please send an email or call to find out if there is seating available as seating is limited.
Sales Have Ended
Ticket sales have ended
Thank you for choosing to be a part of this special event. Although you have missed the online ticket sales, please send an email or call to find out if there is seating available as seating is limited.
Humanity wins by uniting with Soul Family in Unconditional Love, Meditations, Live Hypnosis Session, & Hands-On learning for all levels.
About this event
***PLEASE READ EVERYTHING TO THE END BEFORE YOU CHOOSE***
---DON'T MISS OUT ON THE EARLY BIRD SPECIAL ENDING TODAY OCTOBER 10---
Divinely guided, this 3 day event of Light Workers United: Messages for Humanity Reunion Conference> allows YOUR New Soul Family to gather in love and support as we all serve individually and the Collective Consciousness.
How do you help Humanity? How does Higher Powers guide you? What answers do you seek? What is your truth? What Super Powers do you have?
A grassroots effort to Grow and Allow as Warriors of LIGHT with Mother Earth, Humanity's Ascension and our higher Vibrations culminating into 5th Dimension as Gaia Transitions. With so many extreme messages within the Collective, somewhere in the middle is Truth, Balance, Inspiration, and Compassion. We ALL hold Messages for Humanity that MUST be shared. This virtual and in-person Reunion for Past Life Regressionist & Spiritual Conference foretells pertinent information, knowledge and acceptance of abilities, gifts, ET's, Source Love and Divine Oneness, Unity, forming our New Soul Families and Community, Acknowledgement, Respect and Support.
Meet your New Soul Tribe, Feel the Warmth as your Heart begins to open on the beach ceremony, and connect with old and new brothers and sisters at our Reunion dinner and all through the Conference. Join in-person or virtually and even donate as you discover who you are openly and freely, connecting one on one with your new support family. We have always been together in the cosmic soup .
See you there as we upgrade together in Unity and Consciousness!
SCHEDULE:
Thursday, November 18 - Evening visiting together or OTHER - TBD
Official Start: Friday, November 19 - FUN BEACH DAY-Rain or shine---SHINE OF COURSE! Bring your towel, bug spray, sunglasses, water, hat, and enjoy the Beautiful, Healing Ocean Waters!
Registration check-in 11am-4pm
11:00AM 4 Corner Opening Ceremony - Drew Bankey
11: 30AM Beach Yoga, Group Volleyball
1:30 - 3:30PM Amir "Open Heart Adventure" on the beach
Purchased(optional)activity: 7pm - 10pm Reunion Dinner at Clancy's Cantina(Purchased event must be done at time of ticketing)
Saturday, November 20-Indoor Conference starts (Registration continues)
10AM – 10:55AM Ronda Markworth
11AM – 11:55PM Jeffrey Ashur- "Past Life Stories Leading to Ascension"
12PM - 12:55PM Drew Bankey
1PM - 1:55PM (Lunch on own)
2PM – 2:55PM Amir
3PM - 5/6PM Live hypnosis session for audience/virtual
Activity: 7 -7:30PM Drew Bankey Music on beach @ Esther Street Park
Activity: 7:30 - 9PM Ela Bankey-Water Ceremony @ Esther Street Park
Sunday, November 21
10AM – 10:55AM Charmian Redwood
11AM - 12:55PM Nilesh Mistry aka AA Metatron
1PM - 1:55PM (Lunch on own)
2PM - 2:55PM Jeffrey Ashur - Group Regression
Community Presenters(YOU COULD BE HERE- To apply as a speaker here Please go to 'Community Presenters' section below for 'How to apply'
3PM - 3:55PM Wendy Napolitano
4PM - YOU HERE!
AND HERE!
5:PM Closing Ceremony - Drew Bankey
VIRTUAL: You experience with us as we all listen gathering information from each speaker will consist of the ability to watch, listen and enter comments or questions into the chat within ZOOM. After purchasing "Virtual" conference by including the required information, you will receive 3-4 ZOOM links 24-48 hours prior to the event. It is imperative to have the correct email as this is where the links will be sent.
You will be able to get onto ZOOM early but no audio will be on until each beginning time actually starts.
Each 4 hours, basically, will have its own Zoom link: 1. Saturday, November 19: 10AM to 1PM 2. Saturday, November 19: 2PM to 6PM 3. Sunday, November 20: 10AM to 1PM 4. Sunday, November 20: 3PM to 6PM(Link based on Community Presenters)
ACCOMODATIONS: (Special rates expiring on or around October 15) Best Western Edgewater 386 427 7101 1730 Ridgewood Avenue, New Smyrna Beach 32132 Starting at $135.99 ++
--RATES VALID IF BOOKED BY OCTOBER 17-- Hampton Inn New Smyrna Beach 386 898 9444 214 Flagler Avenue, New Smyrna Beach 32169 Starting at $180 ++ Copy and paste in browser: https://www.hilton.com/en/book/reservation/deeplink/?ctyhocn=DABNSHX&groupCode=CHHLWU&arrivaldate=2021-11-18&departuredate=2021-11-21&cid=OM,WW,HILTONLINK,EN,DirectLink&fromId=HILTONLINKDIRECT
Best Western New Smyrna Hotel 386-426-0020(Special rates expiring Oct 16) 1401 South Atlantic Avenue, New Smyrna Beach, 32169 Starting at $133.99 ++ Copy and paste into browser: https://www.bestwestern.com/en_US/book/hotel-rooms.10390.html?groupId=J44JY6Y0
TRANSPORTATION: By Airplane: Service available in and out of Orlando International Airport, Daytona Beach Airport and Orlando/Sanford International Airports.
Airport Transportation: Rental car, POV, Amtrak, Taxi, Uber https://www.rome2rio.com/s/Orlando/New-Smyrna-Beach
Self drive to New Smyrna: Situated approximately one hour Northeast of Orlando International Airport, and South of Daytona Beach, many roads lead to New Smyrna Beach. Be safe!
DONATIONS: If you are able to make a donation through 'DONATIONS' is a wonderful way to contribute. As seating is limited at both the conference and at dinner, this will be used to assist with speaker/guest/staff meals as well as allow those locally or in other parts of the world a way to enjoy the conference virtually. If there are donations left, this will purchase warm clothing, jackets, coats, shoes, and even food as well as toiletries and personal care items that will be distributed as needed to help those less fortunate.
Thank you in advance for your kindness.
VOLUNTEERS: Thank you. Thank you. Thank you. Volunteers are needed at every juncture of the conference. Please find the VOLUNTEER choices to which best suits what your able to provide a service. By volunteering, you will receive FREE entrance into the 3 day conference including Dinner. Please email the Organizer for further information.
COMMUNITY PRESENTERS: To apply as a 'Community presenter' you must: 1. Purchase an event ticket with or without optional dinner under any of these four paid ticket options under TICKETS and follow thru on separate email to be considered:
EARLY BIRD 3 DAY Conference Ticket ONLY-NO DINNER
EARLY BIRD 3 DAY Conference PLUS REUNION DINNER
3 Day Conference PLUS REUNION DINNER
3 DAY Conference Ticket ONLY-NO DINNER
2. Answer the questions relating to who you are, contact information, what you do and how you are helping during this amazing time in history! You will be contacted directly by phone or email with the approval to be able to present your information to the audience in person and virtually. Though you will not be reimbursed for any expenses relating to the conference as an attendee or speaker, you may have an opportunity to give your message to humanity! You will be notified one week prior to event start or sooner if we can.
OTHER: [To borrow a sand wheelchair is first come-first served: The only lifeguard station in New Smyrna Beach is just South of the Flagler Ave approach on Buenos Aires St. You can just show up at the station or see the lifeguard in the tall Control Tower there and ask to use the chair. For futher information: Beach Safety Division, Lynea Louis, P: 386.239.6414, x-20321, F: 386.239.6420, ldlewis@volusia.org]
>DISCLAIMERS: >We reserve the right to change information, speakers, schedule as needed. Friday night dinner is an option with a regular ticket purchase: Dinner cannot be purchased separately. -By attending FREE Beach Yoga or another activity on the beach on Friday, you will need to sign a separate waiver of release day of at the beach. -Conference tickets, virtual and in-person,and donations are NON REFUNDABLE unless we cancel or change dates or city of the event: Please contact Organizer with extreme circumstances. -By purchasing, working, volunteering or being any part of this conference, you release your image/voice/video towards ALL online/print/voice media from now and into the future.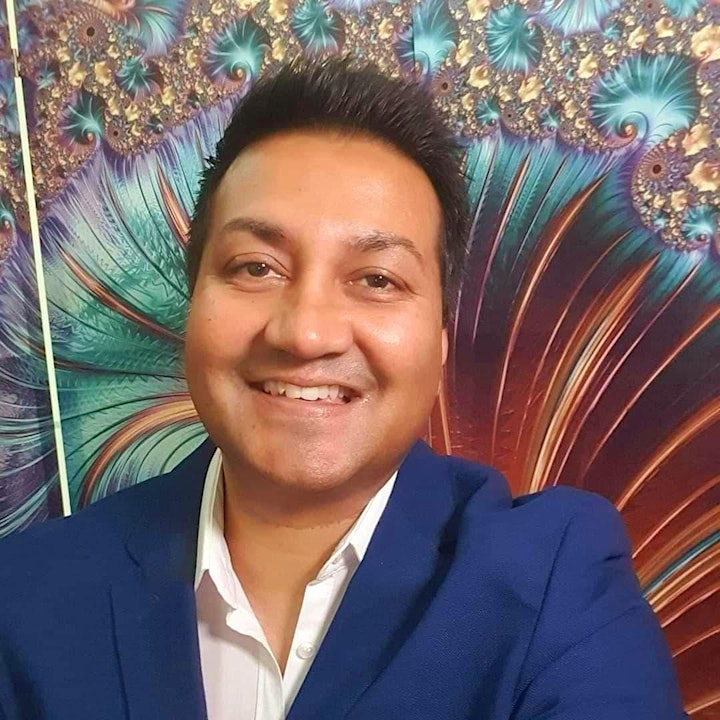 Nilesh Mistry
Nilesh has been gifted with a huge heart and with a high vibrational energy frequency of Archangel Metatron.
Archangel Metatron's particular vibrational energy frequency needs to be brought forward here on planet Earth. He has come to walk with you side by side and hand in hand.
Nilesh will connect heart to heart to help expand consciousness, awareness & vibrations.
Email & Paypal: lovelightjoy2u@gmail.com
facebook: Nilesh Mistry www.facebook.com/nilesh.mistry.313924
YouTube: Archangel Metatron - Nilesh Mistry
Alba Weinman Videos With Nilesh are: #290 Metatron, #299 Metatron Shares God's Plan & #324 Metatron Channeling Jesus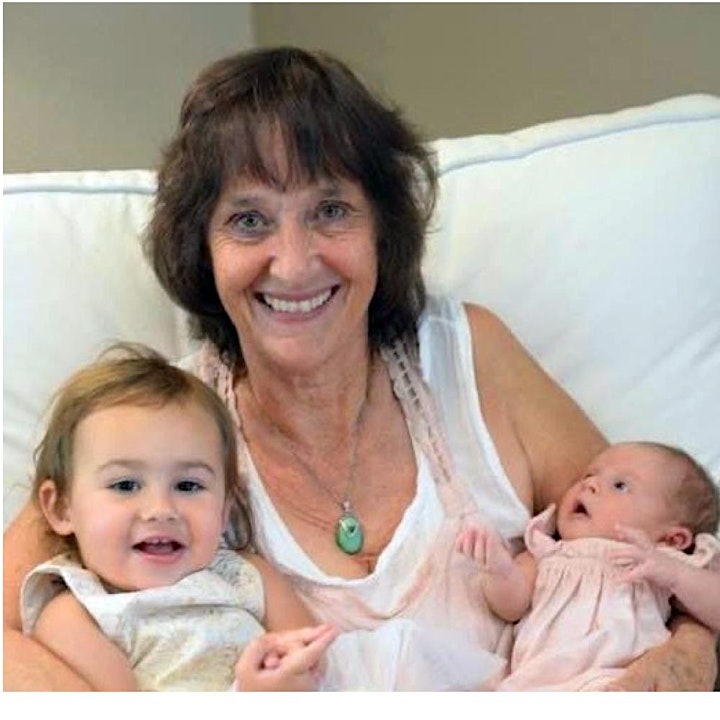 Charmian Redwood(See special offer below)
Charmian has been a channel, healer and spiritual teacher for 35 years. She had a Near Death Experience over 40 years ago where she returned, "Home" and experienced herself as Oneness. When she came back into her body she found that she had the gift of healing, communication with the realms of light, and clairvoyance. Since that time Charmian has been channeling messages from all of the Ascended Masters, angels, Star Councils.
She developed a way of using Hypnosis to guide clients to have the experience that she did, to return to the Oneness and experience themselves as Divine Essence. Once you have experienced your Soul you are empowered to live your Authentic Self. She calls her work Authentic Self Hypnosis and she offers the sessions online. Charmian teaches classes online for self-empowerment, channeling, connecting to Masters, Angels and Star councils. She also teaches the Authentic Self Hypnosis online.
Charmian has written three books taken from past life regression. Coming Home To Lemuria is an account of how we first came to Earth from the stars before the Fall, when all was love and harmony. 2012 A New Earth Rising talks about the shift that happened on 12/21/12 and how a new earth is being born out of the collapse of the old paradigm, what it will look like and how do we get there.
At Mother Mary's table is the story of Master Jesus and Mother Mary as told by those who were with them in their life. The information came in sessions of past life regression. It is the true story of love and compassion that The Master Jesus gave to everyone, not judgement but unconditional love.
www.cominghometolemuria and
SPECIAL OFFER on my sessions: $50 discount normally $250 but with discount it is $200 for a 2 hour session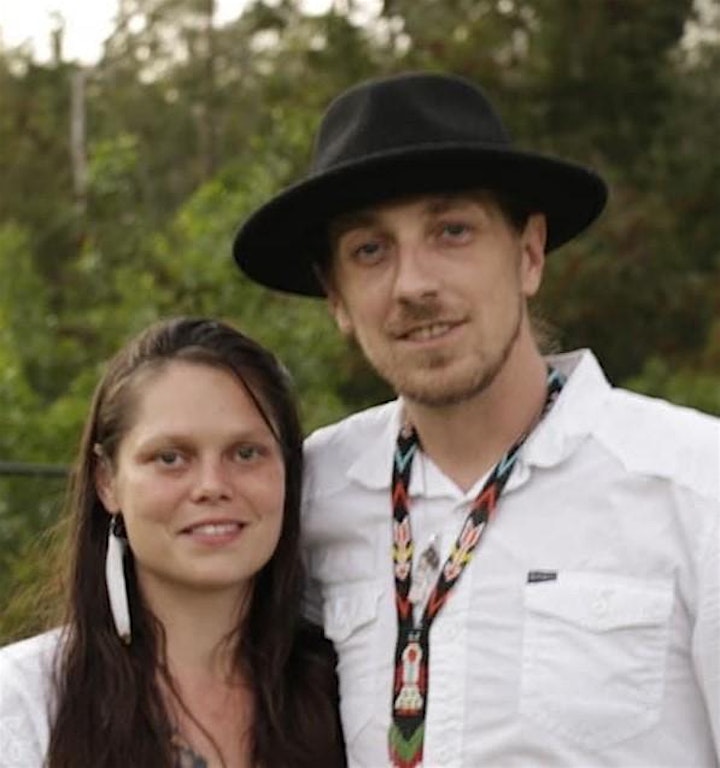 Drew Bankey "Blue Thunder Man"
Drew Bankey is not only an Iraqi Freedom War Veteran and Medicine Man but holds such Native American distinctions as Sundancer and Sacred Pipe Carrier. Also carrying the South American name of Aguila Cósmica, he is widely considered a master of plant medicine specializing with Huachuma (San Pedro), Ayahuasca and Changa. Drew is co-founder of "Sacred Journies Within"a nonprofit Plant Medicine Church, Author of the internationally distributed books "I'm Perfect and So Are You", and "Find Your Inner Guru". A Clear Channel of Osiris, Arch Angel Michael, and of Source!
His experience with "near death (NDE)", several ET contacts, being a caretaker of the Crystal & Star alter, and participates in Ancient Sacred Ceremonies has fostered a relationship with off-planet intelligence, which in turn has led to a responsibility as a messenger of humanities evolutionary shift.
Drew currently resides in Blanca, Co, where he and his wife Ela are in the process of expanding their Off Grid Homestead, Educational Center, Equine Therapy and Plant Medicine Church
Ela Bankey
Ela is an experienced nurse and has spent the past 6 years transitioning into holistic care. Her specialties include Nutritional and Herbal Remedies, Plant Medicines and Traditional Ceremonies that have been passed to her from various Native American Nations and Teachers throughout the world. She carries Woman's Moon Lodge teachings, Water Blessing Ceremonies, and Sacred Songs shared with her from Indigenous Grandmothers. Ela is of Blackfoot ancestry and carries teachings of many cultures interweaved harmoniously.
She is also a Kambo Practitioner, uniquely incorporating her medical training leading to truly transformational sessions. Ela holds extensive knowledge and practice of Microdosing with Psilocybin and San Pedro for personal, holistic healing and optimization.
In her free time she enjoys gardening, performing sound healings with singing bowls, array mbira and more!
sacredjournieswithin.com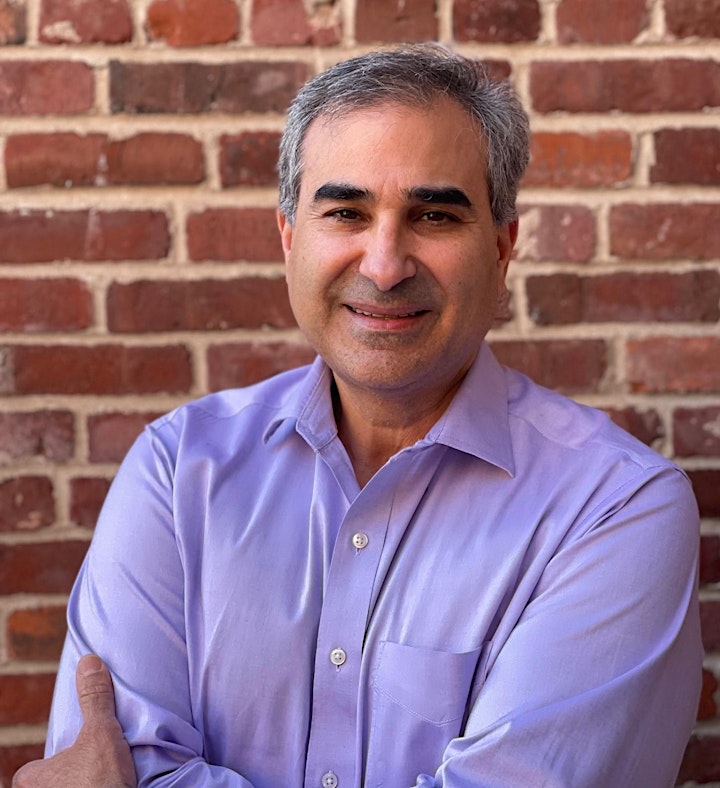 Jeffrey Ashur(See special offer below)
As a double major in Physics & Music Theory, Jeffrey earned a BA from College of the Holy Cross in 1985 and MS of Electrical Engineering at Northeastern University in 1988. He took his first position in circuit chip design at Raytheon for military communication systems. His career continued in various roles of Electrical Engineering with music as his avocation, becoming proficient in jazz piano and saxophone.
Jeffrey experienced his 1st past life regression at the age of 6 guided by his Aunt. Enjoying a traditional Bostonian Catholic family upbringing immersed in religious beliefs, he'd go along to get along, silently questioning dogma. In 2015 as David Wilcock & Corey Goode disclosed cosmic truths, Jeffrey's exploration into the nature of the universe and metaphysics accelerated. The Monroe Institute, Resonance Science Academy, and other programs further advanced his esoteric studies and energy healing.
Reiki, Access Bars and Life Coaching propelled him into the practice of QHHT (Quantum Healing Hypnosis Technique) as a natural progression for his empathic nature. Conducting Past Life Regression has been his focus with clients bringing a broad range of curiosities, physical, emotional and relationship concerns as well as a yearning to connect to their Higher Selves for guidance. Through his regression hypnosis practice, he's gained deeper insight into Earth history and Galactic history corroborated by Dolores Cannon and the Law of One. Blending disciplines of Energy Work, Life Coaching and Regression Therapy enables him to practice a style that uniquely serves his clients. He currently practices QHHT Past Life Regression and Energy Healing in the Boston & Cape Cod area while serving in a family business.
qhhtboston.com
SPECIAL OFFER
$33 OFF a Quantum Healing session by signing up through, qhhtboston.com, https://www.qhhtboston.com/#LightWorkersUnited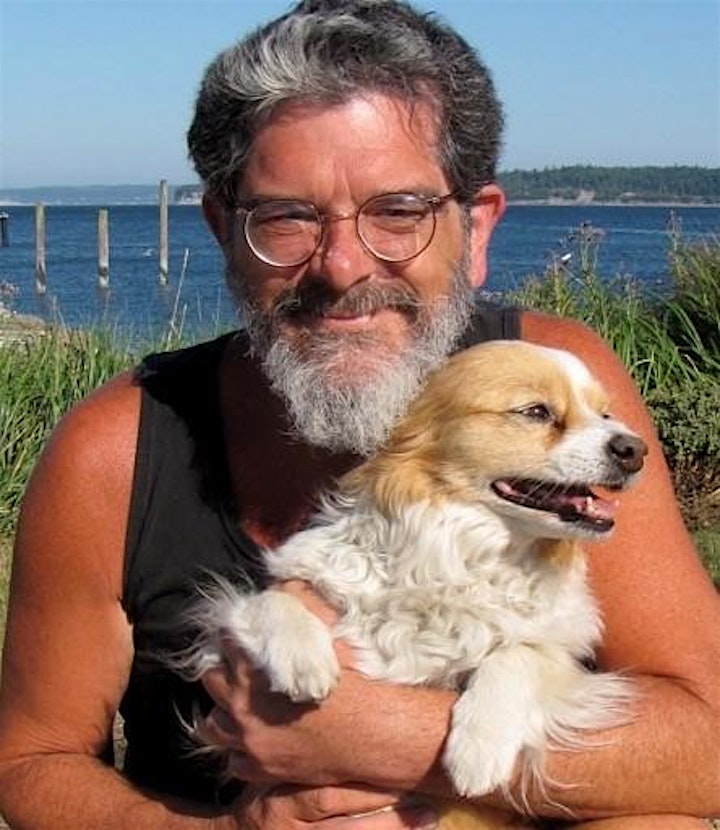 Amir(See special offer below)
Amir, has been making seva/wandering minstrel pilgrimages since 2015. Although well established on his spiritual path since very young, the seva/wandering minstrel part came about at the culmination of a visit to New Mexico gone awry.
A Divine 'tap on the shoulder' suddenly reminded him that the Southwest Sufi community was only two hours away. A visit there quickly transformed the fated trip into the first of a series of the annual pilgrimages that would change his life.
The minstrel element consists of kirtans & spiritual healing, uplifting songs that became a part of Amir's repertoire through the Dances of Universal Peace.
On an amazing hike on the Yuba River a young friend observed, "With your music you have the ability to open a sort of portal through which people can pass to open their hearts and enter into a healing process."
Amir has also been a transformative 'Bodyworker' since the age of 15. All this combined with an active self-healing process of his own life challenges has also given Amir the ability to serve as a sort of mirror to reflect the inner wisdom & insights for those willing and able to hear the guidance that comes not from him, but from their Higher Powers.
One of Amir's greatest desires is to host residential seminars in which members of small groups learn to help each other discover their life passions and create the lives that they were 'meant to live'.
SPECIAL OFFER to receive $75 off for your LifeWorks Heart Center Discovery in Mt. Shasta, CA August 2022.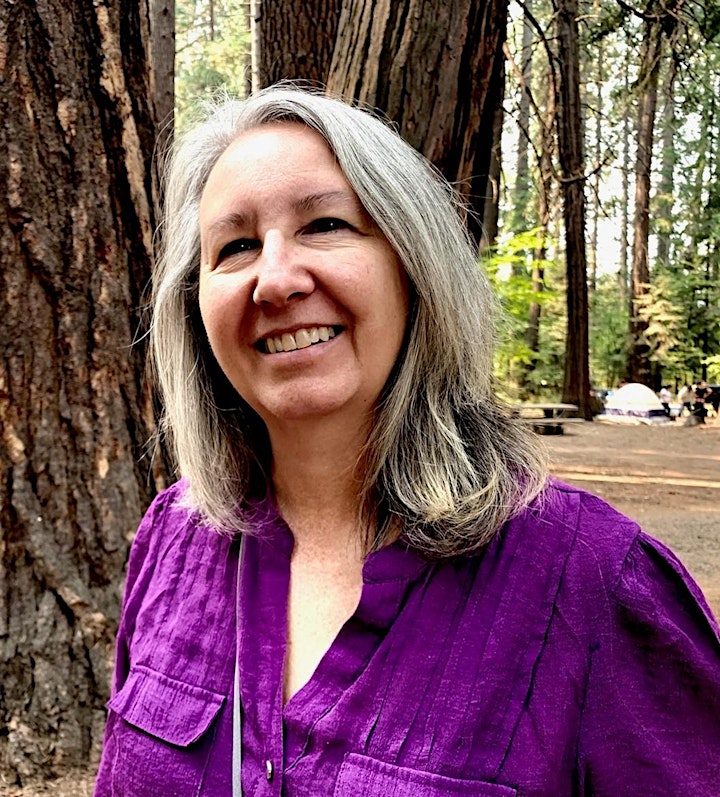 Ronda Markworth(See special offer below)
Ronda's awakening actually began when her Father presented his manuscripts of the 'Seth' books, but the knowledge they contained would be overlooked for more than 30 years!
Discovering Past life regression modalities of QHHT, BQH and Alba Weinman's work, she dove into the spiritual realm not fully comprehending why. A different way of thinking and opening up to new, perhaps, even unearthly experiences, yet opportunities none the less, provided the direction her soul journey was always meant to go. This had been her journey from the beginning but little had it been realized back then and more profound lessons to come.
While working as a professional organizer, her first vision appeared as she was driving! After witnessing this 2-3 second movie, she announced out loud, alone in the truck, "It looks like I am going to India!"
Consequently, she had the opportunity to spend the first and second lockdowns in India returning home to an America that was foreign to her. While being reacquainted with the New U.S., she quickly bounced back processing all the miracles, synchronicities and lessons she gained there and continue to have.
As the full-time Gypsy Woo, so called and fairly honest title, she travels North America as part of her Guidance as a Listening Release Guide, lecturer, speaker, healer, practicing both QHHT and BQH(Beyond Quantum Healing) on her unending path of spiritual growth, channeling, and abilities.
https://www.facebook.com/groups/1213085635844639
loveandlightwisdom.com
SPECIAL OFFER during Spiritual Retreat at Mt. Shasta, CA August 2022 of $75 OFF.
ocpdfoundation.org Coaching those centered around loved ones with 'Obsessive Compulisve Personality Disorder'.
Enjoy the first chapter of my book below, 'Homefree: Spiritual growing pains of a Gypsy Woo' Sign ups will be available for finished book. No obligation.