Description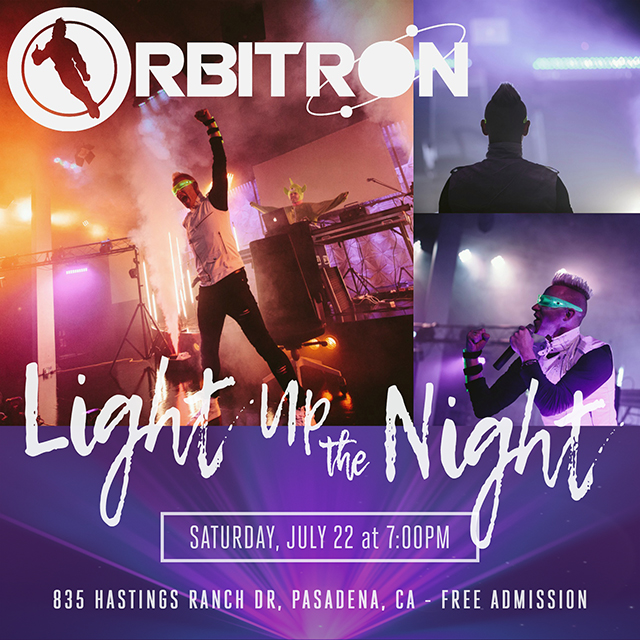 Join Christian worship artist CHIP KENDALL as he leads you in a high energy, interactive worship blowout! His tour, featuring the PRAISE SHIP ORBITRON, has been a hit with churches across the UK, and now it's making its U.S. debut!
LIGHT UP THE NIGHT is a worship event geared for youth and jam-packed with lights, visuals, costumes, and fun that will not only entertain, but also lead you into a new dimension in worship.
You won't want to miss this night of dance, music, and worship as we "LIGHT UP THE NIGHT!"

Additional FAQs
WHO can attend this event?
This event is geared for youth ages 8-18, but ALL are invited!
HOW MUCH does it cost?
This event is FREE!
WHAT do I need to bring?
Nothing...just some feet ready to dance and a heart ready to worship God.
HOW can I learn more about this event?
Check out our Facebook page for pics, videos, and more info.