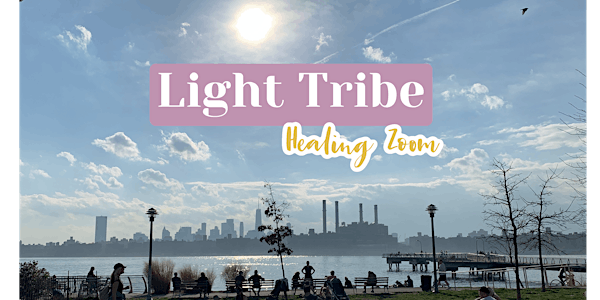 *Light Tribe* FREE Zoom Healing Event
Refund Policy
Contact the organizer to request a refund.
Description
During these interesting times of Covid-19 slowing down our world, it is more important than ever that we stay strong together and rise above any limitation or fear. On top of the virus being present, a massive fear and uncertainity is threatening our societies. As healers and light workers, it is of a high value that we are aware of what energies we are choosing each day.
By enhancing our light we not only build up our own immunity and inner joy, we also amplify an uplifting influence to the lives of others that are having a rough time, due to illness and financial burden, a long with old structures collapsing.
In this 90 min gathering we will tune into the highest light frequencies available. Jósa will start by opening the Akashic Records and will from there guide us into a healing meditation. Those of you who practice reiki will invite in the reiki. All healing modalities are much welcome as a contribution. You are also invited to just receive. Lets fill our bodies and minds with this nurturing light bath so we can infuse our inner and outer world with love and healing. By the end of our session we will open up the space for people to share. Nobody has to. It's an open space.
Feel free to come and go as you wish.
We are all bodies of the Earth. Earth is changing and resetting, and so are we!
In times of crises, change and growth is inevitable. Let's utilise this special time for investigating growth together.
We can create magic and beauty. And you are invited!
This practice is meant to support us and our dear Earth mama in these deep transformational times.
Feel free to invite new friends to join us.
Light Tribe events will be a FREE weekly thing as long it is required.
It is for FREE and donations are well received (suggested $5-20pr Zoom)
* If you'd like to support Jósa with a donation to her work and creations in this time of revenue loss, feel free to contribute through Venmo (Johanna-Gerlach) or PayPal (josagoodlife@gmail.com)
You can also purchase your own Akashic Records reading // Healing at a special rate. Contact Jósa directly with inquires.