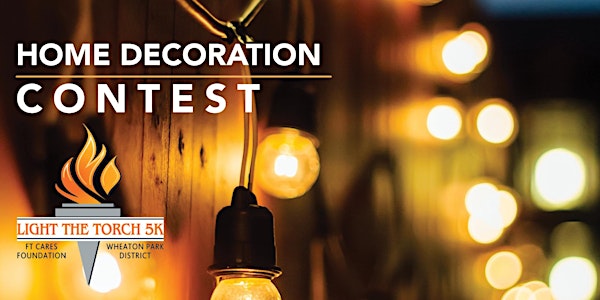 Light the Torch Home Decoration Contest
Help Light Up the Night during the Light the Torch 5K Night Run!
About this event
FT Cares Foundation and the Wheaton Park District present Light the Torch 5K Night Run Home Decoration Contest!
Do you live along the Light the Torch race route? Help to brighten the streets for the runners! Sign up here to receive a kit to help "light up" your home, business, non-profit, church or other place of worship and other organizations along the Light the Torch race route.
For those interested in a friendly community competition, enter in this free decorating contest! Show the community your most creative, out-of-the-box and party decorations and take part in Light the Torch from your own home.
Submit a photo and/or video of your submission by October 1 at 11:59P to jviso@wheatonparks.org to be entered to win. Three winners will be chosen at random to win some amazing prizes
Photos will be shared on the Wheaton Park District Facebook page for public viewing.
Safety of the race participants and spectators is our first priority so please do not use firecrackers, fireworks or anything that will impair the runners or interfere with race route.
Questions? Contact Marketing & Special Events Coordinator, Joe Viso, at jviso@wheatonparks.org or 630-510-5064.