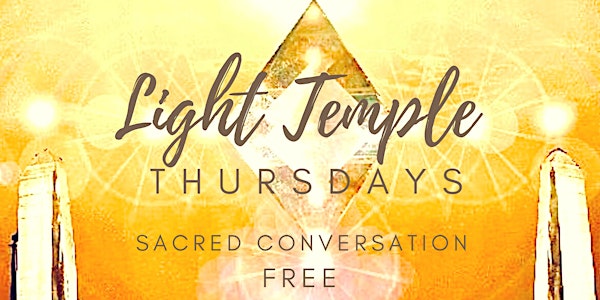 LIGHT TEMPLE THURSDAYS-FREE Online Sacred Conversation Circle
LIGHT TEMPLE THURSDAYS- FREE Online Sacred Conversation, Meditation, Blessings, Sharing, Light Activations + Healing Connection
About this event

☀️Beloved Come Join With Us in the Temple
FREE Online
1st Thursdays of the Month
OUR FINAL GATHERING IS DEC 1!
we are Upgrading this Offering beginning
JAN 5, 2023
LIGHT TEMPLE COLLECTIVE
Monthly Subscription Community of Light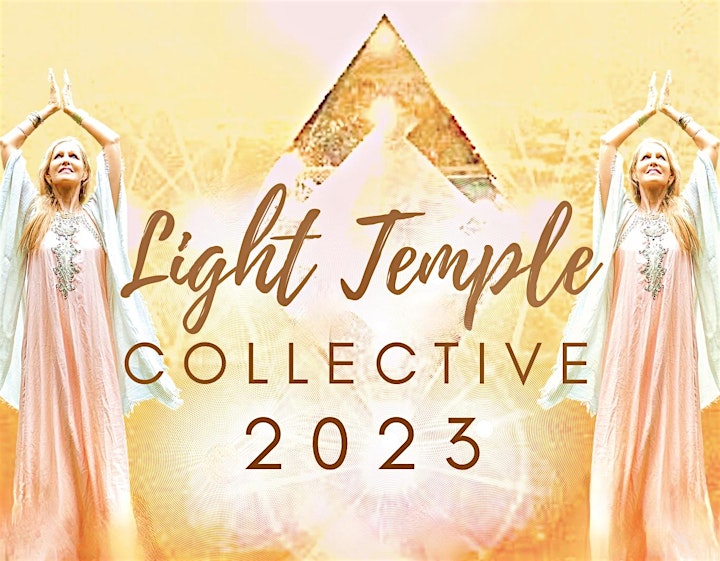 Keep Connecting with your Soultribe as you have been enjoying...
Every 1st thursday of the Month we will gather online in sacred circle.
Plus Now you will Receive 
* Added VIP Bonuses
* Exclusive New Frequency Updates
* Transmissions + Practices  
* Lightworker Support
* Invites to private events just for our Collective
* Quarterly Temple of Isis Blue Lotus Tea Ceremony 
* Cacao Full Solar + Lunar Sacred Ritual Gatherings 
* Q + A with Jennifer Ashira Ra
* Access to our Library of Replays 
and so much more...
Supporting You with Love
on Your Golden Path of Ascension.
LIGHT TEMPLE COLLECTIVE  
Begins
January 5,2023 
 Upgrading to align with the New Advanced Energies
Activating within our Community, within the New Humanity
and within the New Golden Earth, 
Our Commitment to your Souls Expansion and Supporting you. 
As we will now
walk more closely together within the Sacred vessel of the Collective.
LOOK FOR MORE INFO TO JOIN
COMING EARLY DEC 2022
..............
LIVE Sacred Conversation, Blessings, Meditation, Inspiration, Light Activations + Soul Connection.
Come Gather in the Temple as we have done since the beginning of Time. 

Join Online with Your Community of Light 
☀️ENVISION + SHARE with Your Soultribe what is happening on Your Path, Your Year and the New Earth of Light.
OUR TOPICS
………
Ascension
 Light Codes Activations
The New Union + New Portals
Healing 
Sacred Sexuality
5D-9D Integration
Support for the New Times 
New Divine Feminine + Divine Masciuline 
Embodied Consciousness
Priestess Path
BRING YOUR QUESTIONS + COMMENTS t
Connect + Share In a Safe and Sacred Online Space.
DEC 1, 2022
9AM Hawaii
11-12PM PT
LIVESTREAM on ZOOM
LIVE from Lemuria
Big Island, Hawaii
** with Unlimited Replay
Join Us from Wherever You are on the Planet
TIMEZONES
.............
Hawaii....9AM
California ...11AM
Chicago ....1PM CT
New York ....2PM ET
London ....7PM
Berlin...8PM CET
​
Next Day
Bali...1AM
Sydney....6AM
​.............