Light of Unity Festival: Heal the Healers Retreat

Saturday, September 16, 2017 from 10:00 AM to 3:30 PM (CDT)
Event Details
HEAL THE HEALERS RETREAT

Join us!!! This one day retreat is for souls on the frontline of service to people, communities, and the earth. How can we serve the world with all our light--and not burn out? Anyone actively involved with promoting inclusion, healing, and the sustainability of people and planet is welcomed to reflect, embrace our diverse experiences, learn techniques of self-care, restore burnout, and increase strength and energy. 

You will start the day by centering yourself with environmental activist, Toni Anderson, followed by an inspirational talk with renowned medical intuitive, Julie Walker. The day will continue with hands-on workshops that will give you tools to rejuvenate yourself on a daily basis. The retreat is free with a suggested $10 donation for lunch.

This event is a collaboration between the Bahá'í House of Worship, Body Talk, Citizens' Climate Lobby, Create of Soul, Faith in Place, Environmentalists of Color, Mindful Rant, and Provisor Partners for Health.

Our bodies and earth are out of balance. Only by rebalancing ourselves can we establish health, justice, and joy for ALL.

Fix your gaze upon wisdom in all things, for it is an unfailing antidote.  --Baha'u'llah
Collaborating Partners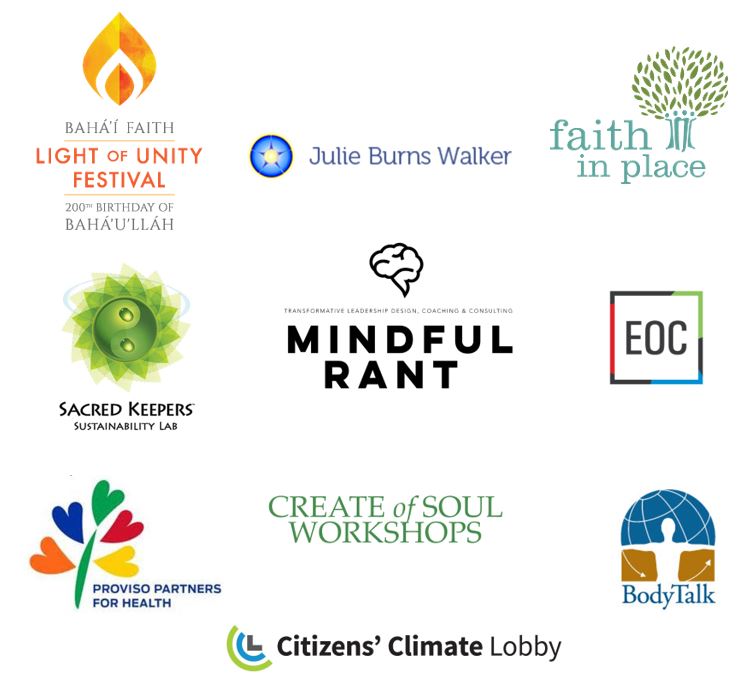 When & Where

Baha'i House of Worship, Foundation Hall
100 Linden Avenue
Wilmette, IL 60091


Saturday, September 16, 2017 from 10:00 AM to 3:30 PM (CDT)
Add to my calendar
Organiser
Light of Unity Festival
(Download a printable version of the entire 9-week calendar here: http://bit.ly/2xN9rJq)
Light of Unity Festival is a nine-week series of events celebrating the 200th anniversary of the Birth of Baha'u'llah, Founder of the Baha'i Faith. From September 10 - November 12, 2017, the Baha'i House of Worship is collaborating with like-minded individuals and organizations to host these events and share some of the unifying principles of the Baha'i Faith: Race Unity, Gender Equality, Harmony of Science & Religion, and Oneness of Humankind.
This Holy Day will be celebrated by six million Baha'is and friends worldwide. Join us on this momentous occasion!
So powerful is the light of unity that it can illuminate the whole earth. --Baha'u'llah
For more information contact the Baha'i House of Worship at 847.853.2300