Light of Unity Festival: Artist Talk "Light of History"

Tuesday, October 17, 2017 from 7:00 PM to 8:30 PM (CDT)
Event Details
Art Talk/Exhibit: Light of History
Join us at the Baha'i House of Worship, Foundation Hall for "Light of History" on Tuesday, October 17 at 7:00 pm. Fariba Molavi will talk about her paintings that trace Bahá'u'lláh's journey from Nur in Mázindarán in Persia to 'Akká in Ottoman Palestine. These conceptual paintings illustrate places associated with Bahá'u'lláh and members of His household.
Each piece takes the imagination of the viewer to a place in history two centuries past. Each piece is done in a rich watercolor, which often used in classic Persian paintings, on carefully selected archival manuscript.
What gives eternal life and significance to each place, is the blessings of the footsteps of a Manifestation of God who made it His abode, resting place or even His prison. By viewing them, one may contemplate on the station of the Blessed Beauty to see His light shining through the darkness of history.
Selected materials are incorporated into panels to bring to life the texture of the architectural era represented by the works. This texture also includes subtle calligraphy, spot colors, and imprints that connect it to the original hand-written script and the painting.
Exhibit will run through the end of the Light of Unity Festival, November 12.
About Artist 
Fariba Molavi is a contemporary conceptual visual artist and interior designer. Born in Iran, she currently works and resides in Southern California. She received an honorary MFA degree in Iran and is continuing her studies in architecture.
She has participated in many group and solo art exhibitions and has won many awards in fine art and interior design in Iran, Europe, and USA. Fariba has also been teaching painting and drawing to children and adults for the past twenty years.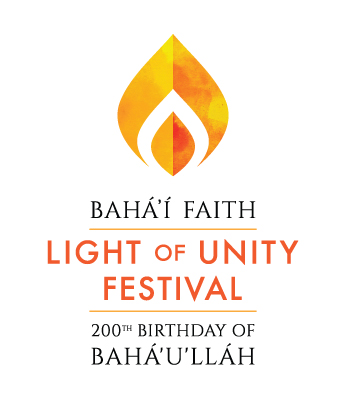 When & Where

Baha'i House of Worship, Foundation Hall
100 Linden Avenue
Wilmette, IL 60091


Tuesday, October 17, 2017 from 7:00 PM to 8:30 PM (CDT)
Add to my calendar
Organizer
Light of Unity Festival
(Download a printable version of the entire 9-week calendar here: http://bit.ly/2xN9rJq)
Light of Unity Festival is a nine-week series of events celebrating the 200th anniversary of the Birth of Baha'u'llah, Founder of the Baha'i Faith. From September 10 - November 12, 2017, the Baha'i House of Worship is collaborating with like-minded individuals and organizations to host these events and share some of the unifying principles of the Baha'i Faith: Race Unity, Gender Equality, Harmony of Science & Religion, and Oneness of Humankind.
This Holy Day will be celebrated by six million Baha'is and friends worldwide. Join us on this momentous occasion!
So powerful is the light of unity that it can illuminate the whole earth. --Baha'u'llah
For more information contact the Baha'i House of Worship at 847.853.2300