Description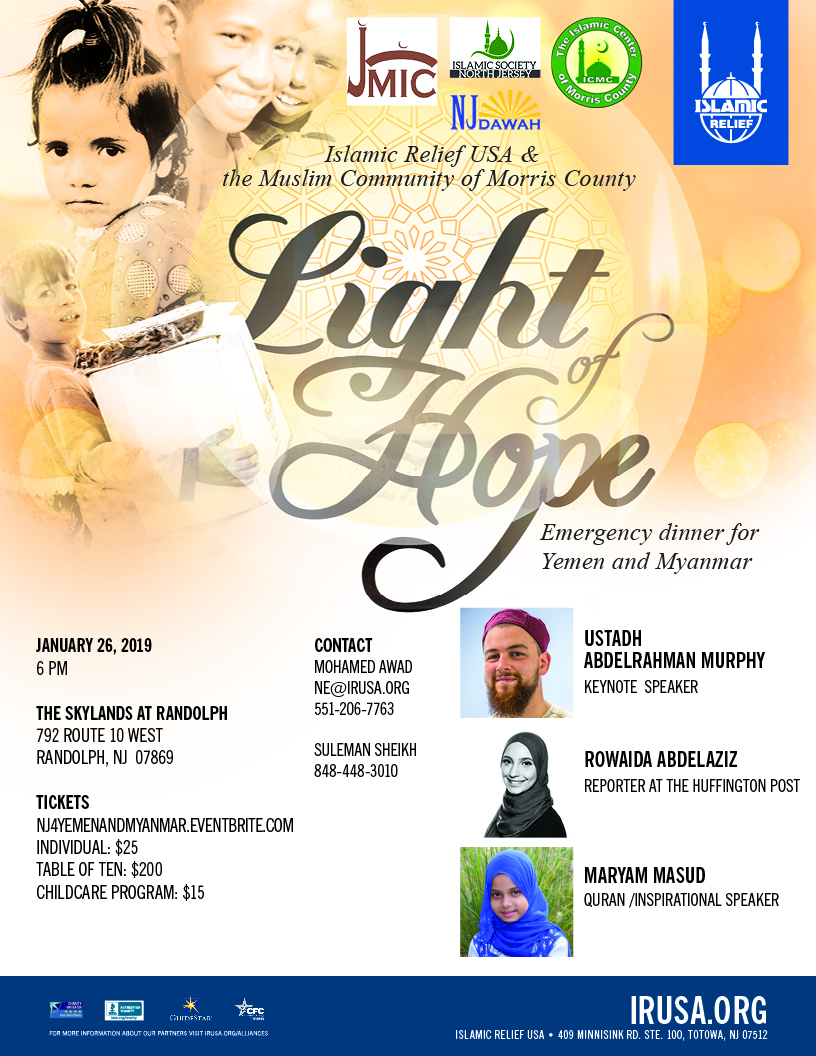 Islamic Relief USA presents an emergency Light of Hope Dinner for Yemen and Myanmar.
Yemenis are currently experiencing the worst of winter, adding misery to what is being called the world's worst humanitarian crisis. Over 20 million people are at risk for famine.
You can ensure that families in need are prepared to make it through the frigid temperatures. Sharing your warmth helps get them through the winter.
IRUSA uses your donation to provide food, medical aid, water, blankets, mattresses, plastic sheeting, plastic mats, shoes, jackets, hats, sweatshirts, gloves, waterproof coats, socks, and more.
Families across Myanmar have been suffering for years under violence that escalated dramatically in 2012 and has continued in waves. A campaign of violence in 2017 sent another 720,000 people to Bangladesh between August 2017 and May 2018. The official death toll is 400, but more than 40,000 people are missing and presumed dead, according to a recent report by ASEAN Parliamentarians for Human Rights.
You can make a powerful difference to those who need it most.