Description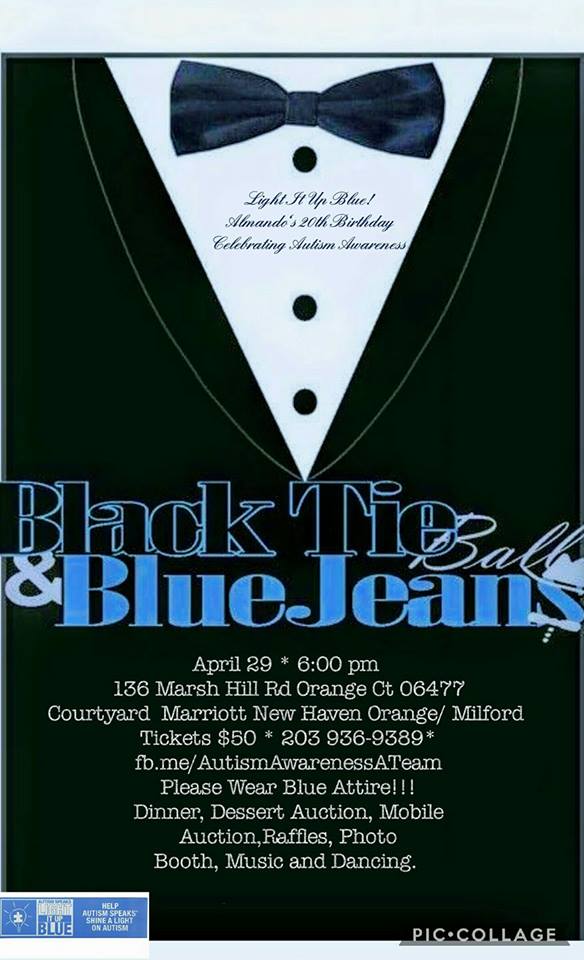 This year we will be Celebrating Almando's 20th Birthday and Lighting it up Blue with Autism Speaks. To show my support for my son, and to raise funds for Autism speaks and Almando we will have and planing an Au-mazing Night. There will be Dinner, Dessert Auctions, Raffles, Auctions, Music and Dancing and a PhotoBooth for Memories to last a lifetime . This dinner will be powered by love and built on the commitment and support of individuals like you. That's why I am reaching out to you today.
Please help me reach my goal of $10,000 by donating. Autism Speaks is dedicated to promoting solutions, across the spectrum and throughout the life span, for the needs of individuals with autism and their families. We are dedicated to increasing understanding and acceptance of autism spectrum disorder; being the catalyst for research breakthroughs, increasing early-childhood screening and timely interventions, improving the transition to adulthood and ensuring access to reliable information and services throughout the lifespan.
Your support enables Us to enhance lives today and accelerate a spectrum of solutions for tomorrow. Your donations are tax deductible. By giving to this events you'll be supporting Autism Awareness and Autism Speak and helping us provide assistance to those in our community. We ask that you will consider a sponsorship donation . Your donation will be recognized at our events in several ways. As a sponsor, your name will be placed on materials and customize banners that publicize at the event as well as announced verbally at the event itself Starting at $25 and up .

Sponsorship Book Advertisements Donations =Advertisements Due by April 22
$25- for Business Card $50- Half Page $100 Full Page
Any Service, Merchandise, Gift Card or Products = Free Business Card Advertisement
$100 Customize Banner and Business card Advertisement .
$200 Customize Banner , Full Page Advertisement and 1Ticket to Event.
$300 VIP Dinner Table up to 8 ppl (2 free)

We hope that we can count on you to help support our cause. As you know, financial support is extremely important to Autism Awareness as we rely on donations to provide services in the community that are greatly needed. Autism Speak educates more attendees each year, but we depend on the added support of our friends in the business community who supply us with exciting auction items. Would you be willing to donate either a Gift Certificate, Services or Merchandise from your business for our Raffles and Auction?
Maria Harris
203-936-9389
fb.me/AutismAwarenessATeam