Description
Light House EXPERIENCE
hosted by the Kabbalah Centre
8 sessions | Begins

Tuesday, January 7th @ 7pm - 9pm

A journal for capturing your thoughts and insights will be provided at the event.



---


20% discount for Kabbalah.com Community Members. If you are the Community Membership subscriber, please call 310-601-1085 or email jazmin.juarez@kabbalah.com and ask for a discount code

---
Each 2-hour session begins with a 15 minute Kabbalistic Meditation guided by Alison Serour and Yehuda Ashkenazi and includes a one and a half hour energy experience with an expert healer. The session concludes with 15 minutes of integration with journaling.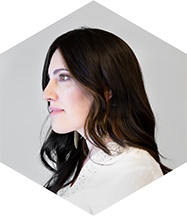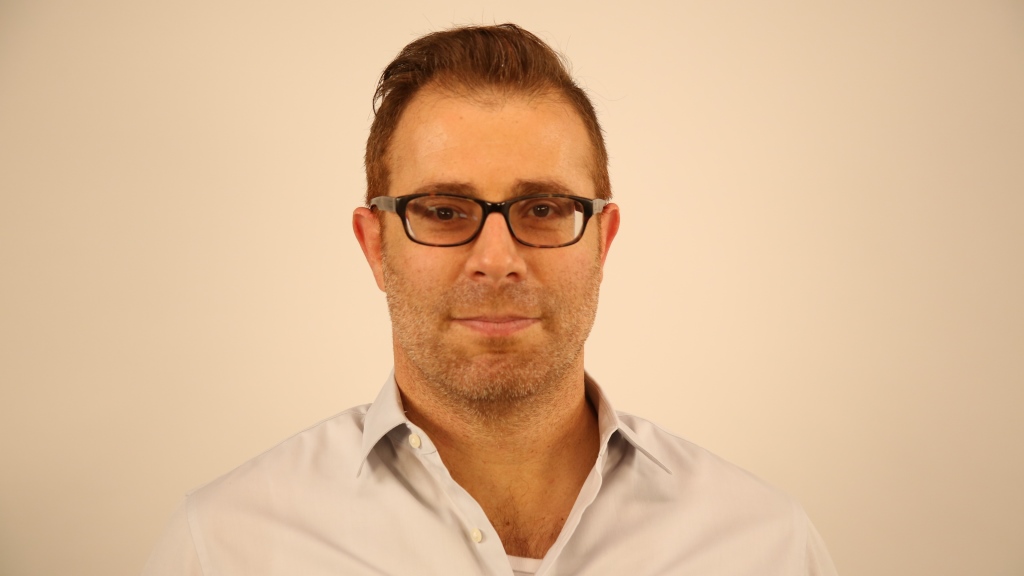 This 8 week series promotes healing by enhancing energy flow and correcting disturbances in our human energy field. The benefits of these healings occur on many levels: emotional, physical, energetic, and spiritual. They can be intense, yet sometimes subtle, and though you may feel them right away, sometimes they show up after the session is over. What you receive is often exactly what you need, and it will provide the most insightful benefit to you.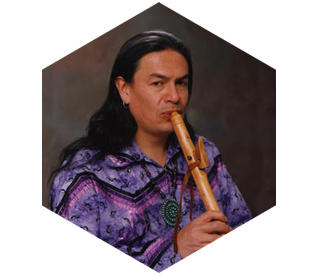 WEEK ONE: Guillermo Martinez
Native Flute Meditation & Drum Journey
You have the power to vibrationally influence your world such that you attract that which is in tune with you. Let go of everyday concerns and rest in peaceful meditation to the soothing sounds of Native American Flute music played live. Journey with the drum to the unseen realms to connect with compassionate guardian spirits for healing and guidance through direct revelation.
---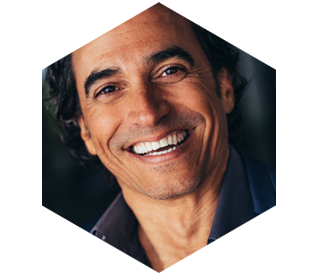 WEEK TWO: Diego Walraff
Quantum Light Breathwork
Ignite your ALIVENESS, CLEAR UP your insides and feel AT PEACE with the QUANTUM LIGHT BREATH active breathing meditation which was created as a process for accelerated personal transformation and works by releasing withheld feelings and revealing unconscious programs.
This experience is designed to take participants into an expanded state of consciousness and ultimately into blissful embodiment and the experience of inner peace & universal love.
Simply relax and feel a refreshing bath of vibration from a variety of instruments for sound healing - soon the room is engulfed with this ancient cosmic vibration which often creates an unforgettable uplifting journey that feels like traveling into outer space or deep into the earth's womb.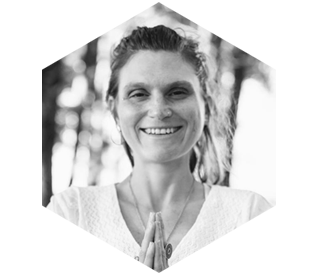 WEEK THREE: Gilat Yogev
Awareness for Self Healing
Just as the human body carries our soul, it also acts as the bridge between our higher self and our acts of manifestation in this life time. Our soul connects us to the Divine knowledge of the Creator. During this session we will feel, connect to, and visualize the dynamics at play inside our body. We will get to know our emotions and feelings as a key to the door to our health, and the connection to our higher light body that has all the answers we desire to know, as it is a part of creation. We will get in touch with our organs on a molecular level, and awaken self healing at the atomic level.
Gilat Yogev is an international spiritual healer, teacher and therapist for self healing, awareness & love. With over 15 years of expereince, Gilat combines a variety of heart-based techniques including Reiki, Theta healing, and subconsciousness work.
---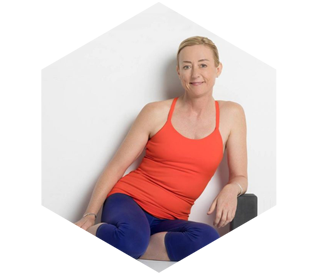 WEEK FOUR: Koren Paalman
Relax and Renew With Restorative Yoga
This yoga class focuses on restful, rejuvenating and supported yoga poses that are held longer to allow the body to restore. This safe and healing approach offers time for internal quietness while cultivating a sense of tranquility. The result will be a soothed and calm nervous system in which chronic tension will be relieved.
---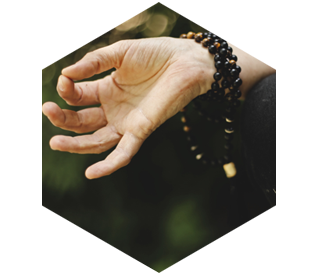 WEEK FIVE: Chutney Berry

Experience Exercise, Breathing Techniques, Meditation & Mantra with Kundalini Yoga
"Kundalini Yoga is the uncoiling yourself to find your potential and your vitality. To reach your virtues. There is nothing from the outside. Try to understand that all is in you. You are the storehouse of your totality." - Yogi Bhajan
Chutney Berry has spent the last 24 years studying yoga while focusing the last 8 years on Kundalini Yoga. She has led retreats both locally and internationally, while maintaining her own yoga practice on a daily basis. She currently teaches at UCLA for the Memory Enhancement Study collecting data research on the effects of meditation on the brain. She also works with addicts and alcoholics using Kundalini Yoga techniques to help them with detox, emotional balance, life coping skills, and physical recovery. She also teaches locally to the public and you can find her by logging on to her website.
---

WEEK SIX: Murray Hidary

MindTravel Live-to-Headphones 'Silent' Piano Experience from Murray Hidary
Allow yourself to be carried away with a special, live-to-headphones 'silent' piano journey from composer and pianist Murray Hidary. Murray's immersive music experience called MindTravel features real-time compositions beamed directly into the MindTravel headphones that each participant wears. In this session you will experience a musical revelation spontaneously improvised, infused with deep wisdom traditions. Feel the power of communal elevation. MindTravel creates the space and permission to feel and connect. bringing music into our daily lives can radically improve our clarity, our ability to reflect and relax, and with music as our teacher – we can peel back the layers of our Self yet unseen.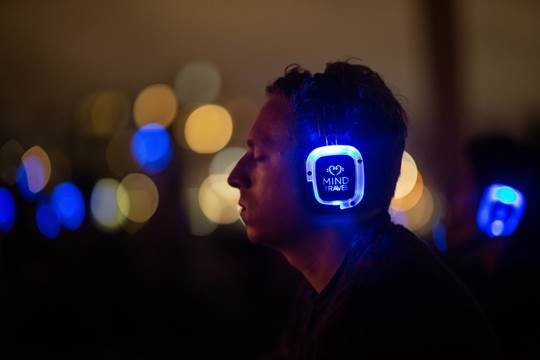 About Murray Hidary
Murray Hidary is a multi-disciplinary artist and tech pioneer. His purpose-driven approach is at the heart of his business success, acclaim as a visual artist and global recognition as a musician. Ever pushing boundaries and guided by a strong desire to help people find their purpose, Murray has created over 500 MindTravel experiences in cities from Los Angeles to London, Paris to Pittsburgh, Berlin to Boulder.
---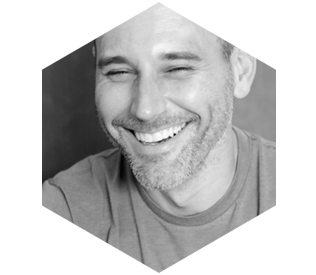 WEEK SEVEN: Eric Mellgren
Sound Guided Meditation with Biofield Tuning
A "sound bath" can help you cope with the stress, anxiety and other imbalances that arise in a world that never stops. With crystal quartz singing bowls & ambient tones, we can relieve the buildup of everyday tensions with healing sounds that soothe your mind, body and spirit.
"Bio Field Tuning" is a unique sound therapy that uses tuning forks to literally tune and restore balance back to the body. The tuning forks are used like sonar to detect and correct distortions in the body's bio-electromagnetic field, or biofield. Distortions in the biofield can be caused by stress and trauma over a person's lifetime, which can lead to disorder and a breakdown in function of the body's systems. We give the body a "tune up," so to speak.
---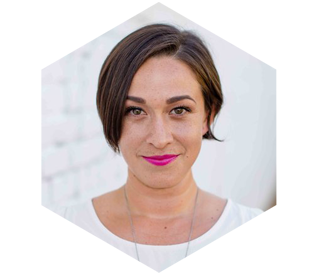 WEEK EIGHT: Rocio Navarro
Water Healing
Rocios unique work uses water and sound as a SACRED medium to catalyze somatic healing that transcends time and space. Ancestral, intergenerational, conception, womb, birth, and early childhood imprinting gets unveiled through the work. This process allows you to uncover limiting truths and create a more intimate communication with your soul and your healing.
---
ABOUT the Light House Experience
A Multi-Disciplinary series featuring Meditation and guest Healers. Light House provides a place where Healers of many modalities come together. We hold a space for individual healing as well as global healing.
The Light House is your neighborhood meditation studio nestled into tree-lined South Robertson Blvd, Los Angeles, a peaceful oasis in one of the world's busiest cities. From mindfulness meditation to sound baths, workshops, and guided meditation classes for every lifestyle, the Light House provides a place for solitude and centering every day of the week. Whether you want to learn how to meditate, find a home for your meditation practice, or just want to give yourself peace of mind in this fast-paced world, join us at The Light House.
Want to deepen your meditation practice? make new friends? or travel with purpose? Light House works with today's most influential meditation and wellness teachers to create an inspiring experience that will allow you to quiet your mind, open your heart, delve into your inner world and allow the healing powers in you to be awakened.
Refund Policy:
A full refund may be issued if you need to cancel your attendance before the class/event begins, or within 4 days after the class/event has begun. For an event which includes food and/or drinks, you must cancel at least 48 hours prior the start of the event for a full refund. Refunds will be processed through Eventbrite, and payment will be returned on the original payment method used. Processing will take 5-7 business days from the date of the request.