Description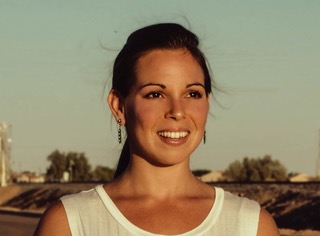 What is Sound Meditation?
Sound has been used around the world for healing and accessing expanded states of consciousness for centuries. The instruments used are usually overtone producing, meaning they emit many frequencies at once. These unpredictable, often unfamiliar, entrancing sounds lull us into trancelike meditative awareness. In this state, the body-mind is able to enter deep states of restoration, release past traumas, create positive cognitive change, experience and learn how to create a calm and peaceful inner landscape, attune and align with the Higher-Self, and countless other lifeenhancing benefits.
About the Experience
Every Light and Sound session begins with a brief introduction about what sound is, why it is so powerful, and how to listen meditatively. Participants are then guided through a meditative visualization to allow their conscious, thinking-mind to settle into a deeper, more present and embodied sense of being. Kari then takes practitioners on a deeply inward journey, using meditation-inducing instruments such as gongs, singing bowls, harmonium, drum, vocal toning, and sanskrit mantra. During the experience, Kari channels Reiki (Life Force) Energy through her instruments and into the space, where it can be received by the practitioners. At the end of each session, Kari takes care to gently lift practitioners into waking consciousness, concluding with a practice, meditation, or affirmation to help integrate the sound experience. This helps practitioners not only leave feeling restored and revitalized, but with the tools to create this experience in their lives as well.
About Kari Ann Levine
Kari's journey to work with sound as a therapeutic modality was born of her greater mission to discover the tools and technologies for her own selfhealing — a path that also includes yoga, meditation, and various spiritual and mindfulness practices from both eastern and western traditions. In addition to being a certified Sound Practitioner, Kari holds a Masters Degree in Sociology from FSU, is a Certified Master Yoga Instructor, a Level Two Usui Reiki Practitioner, and has spent thousands of hours in personal practice and study of the ancient and healing arts, applying what she has learned in her own life, and sharing it with others. Kari is a gifted and soulful teacher, with a special skill for creating a supportive and nonjudgemental environment. Regardless of the style or modality that Kari is using, her goal is always the same — to guide students to recognize, experience, and activate the innate healing power of their own bodies and minds. It is her belief that while she may offer the tools, it is each of us that ultimately does the work to heal ourselves.
FAQs
Are there ID requirements or an age limit to enter the event?
If you want to bring your teenager along, we'd love to have them. Please do not bring younger children or children who might be unable to focus and participate meaningfully for the entire gathering.
What are my transport/parking options getting to the event?
Open parking on-premises.
What can/can't I bring to the event?
Blankets, mats and pillows are available at the event, but some participants prefer bringing their own items, which you are free to do. Whatever you need to feel entirely comfortable and relaxed. Some participants enjoy having 2 pillows - one under their head and another under their knees for maximum comfort during deep meditation. You may also bring water with you to the studio.