Liftopia and Zipcar's Ski Season Kickoff Party: SF
Date and time
Thursday, October 23, 2014 · 6 - 10pm PDT
Location
Public Works 161 Erie St San Francisco, CA 94103
Description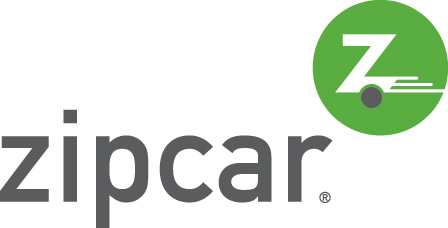 Kick Off the Ski Season with Liftopia and Zipcar!
Liftopia and Zipcar are joining forces to throw the ultimate ski season kickoff party. We're talking fresh tunes by DJ RapCity, free drinks and fabulous giveaways, including a $10 Liftopia gift card for everyone who attends.
Get stoked for the upcoming ski season and enjoy some quality hang time with your fellow skiers and boarders. Arrive early for the limited open bar including cocktails, Liftopia's signature shotskis and beer from our sponsor, Tecate Light. Don't forget to come decked out in your best ski gear. We're giving prizes to the best costumes as well as our favorite Instagram and Twitter pics from the party (details below).
Location: Public Works | 161 Erie Street | San Francisco, CA 94103
Come on, come all!
Zipcar & The Liftopia Team
Need a set of wheels to hit the slopes this ski season?
Become a Zipcar member today at https://members.zipcar.ca/liftopiasf and enter promo code liftopia14 to receive a $50 driving credit. Or stop by the Zipcar booth at the party to get an exclusive Liftopia deal along with awesome shwag. Remember, don't drink and Zip!
Frequently Asked Questions
What's Liftopia?
Liftopia is the largest online marketplace for advance purchase lift tickets. Skiers and riders get the best value and most choices on tickets, rentals, meal vouchers and more for 250+ ski areas in North America.
What's Zipcar?
Zipcar offers the convenience of a car without the hassle of dealing with rental companies. Members can access cars across the U.S. and internationally. Reserve wheels online or via smartphone 24/7, unlock with your Zipcard and drive away. Every trip includes gas, insurance and 180 miles per day.
What's a shotski?
Think shots, on a ski. Shotski.
Will there be food? Yes, Slider Shack will be parked out front, providing sliders and tots for purchase.
Do I have to bring my printed ticket? Yes, unless you show your ticket confirmation via smartphone!
What should I bring? Your party pants, your best stories from the mountain, and your excitement for Winter! Bonus points (and an award) for wearing your retro onesie!
What can I win? A $50 Liftopia Gift Credit, GNAR headbands, I <3 POW beer koozies, shades, and much more!
What else can I win? Tweet or Instagram all of your photos from the party to @liftopia with the hashtag #ziptolift for the chance to win a $50 Liftopia Gift Credit! We'll be picking the the sweetest photos at the end of the night and sharing our favorites on our Facebook page.
Can I win anything else? Yes! We're awarding the person with the best ski-themed costume - think retro ski onesies, crazy hats, funky goggles and yeti costumes.
Who can answer my other questions? Email social@liftopia.com and one of us will get back to you.
*Note: This event is 21+ and IDs will be checked at the door.
About the organizer
Liftopia helps people spend more time doing activities they love by helping our partners in the ski industry run their businesses more effectively.