Description
What inspires our biggest innovations and transformations? Could these AH-HA! moments have anything to do with the science of psychic phenomena?
Join us to explore the convergence between science, spirituality, and technology. We'll consider this space's immense potential for paradigm-shifting discoveries and transformative technologies. Cassandra Vieten, PhD, a scientist and President of the Institute of the Noetic Sciences (IONS), will lead us in a deep dive into the research on humankind's most extraordinary experiences, breakthroughs, and capacities.
Her talk will also examine some of the ways that we can use technology and our own thought process to make these AH-HA! moments more commonplace. And we'll expand our inquiry to the edge and dig into IONS' research into the science of what connects us and what that may mean for empirically verifying psychic phenomena.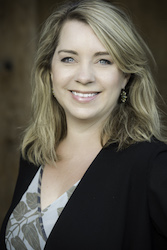 Cassandra Vieten, PhD is ​President and CEO of the Institute of Noetic Sciences, Scientist at California Pacific Medical Center's Mind-Body Medicine Research Group. She is​ a psychologist, scientist, author, and ​international workshop leader and public speaker who, for over 20 years, has been studying how people transform their way of looking at the world.
Her primary interest lies in how psychology, biology, and spirituality interact to affect experience and behavior.
​Funded by the National Institutes of Health, the State of California, and several private donors and foundations, her research has focused on spirituality and health; development and pilot testing of mindfulness-based approaches to cultivating emotional balance; and factors, experiences, and practices involved in psychospiritual transformation to a more meaningful, compassionate, and service-oriented way of life​.
She is ​author of three books, including Living Deeply: The Art and Science of Transformation in Everyday Life. Her current projects focus on spirituality in mental health care, extraordinary experiences during or as a result of meditation, and virtual reality approaches to inducing perspective-shifting experiences that change people's lives.
Watch a recent talk from Cassandra here.
Also, one of our sponsors, Grant Rudolph and his NeuroAwakening booth will be offering instant neurofeedback sessions throughout the event to reset the brain's survival loops, delivering relaxed clarity and enhanced performance.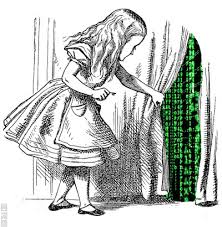 WANT FREE ADMISSION??
Members get free admission to one CH event per month! Membership is $10 per month and supports the Consciousness Hacking organization. Also, if you pay for a year upfront, we'll give you two months (that's two events) for free! Become a member here: http://bit.ly/1MjTWNW
Current members: Stay tuned for an email to be sent to you with a 'discount code' that will allow you to register for free.
Not able to make it in person?
Purchase livestream tickets here.



Schedule:
6:30: Check in, snacks
6:45: Structured schmoozing
6:55: Event intro and meditation
7:00: Cassandra Vieten
7:50: Break
8:00: Break-out Sessions (small group discussion)

9:00: Break-out Recap

9:15: Closing meditation
Do you love Consciousness Hacking? Do you want to volunteer, or contribute in some way? We would LOVE your support :) If you're interested, please email Valerie at valerie@cohack.life. We're particularly looking for graphic designers....
No one will be turned away for lack of funds. Please email Valerie if you need financial support: valerie@cohack.life
Photographs and video containing your image may be published by Consciousness Hacking without explicit permission.