Event Information
Location
Morrison Family YMCA
9405 Bryant Farms Road
Charlotte, NC 28277
Refund Policy
Refunds up to 30 days before event
Description
Awesome family-friendly event under the lights!
Ready for a great workout? Want to help children with their reading skills?
The workout
Lifting for Literacy is a partner workout that features classic CrossFit movements - you can expect a barbell, gymnastics and cardio. The workout - which we will release in late September - may be scaled for any fitness level.
Divisions:
- Male/Male scaled and Rx
- Female/Female scaled and Rx
- Male/Female scaled and Rx
- Youth and teen divisions (Parents wishing to compete with their young children may do so, registering under the youth and teen division option)
Extras:
Max snatch competition
Max handstand walk competition
Max unbroken double-unders competition
- $10 for three attempts, $5 each additional attempt. May sign up the day of the competition.
Event details
When: Friday, Oct. 6
Where: Under the lights! We will do the workout in the open-air pavilion behind the Morrison YMCA
How much: $60 for a team of two for the workout; $10 for the extra competitions, which will be judged
Shirts: All registrations received by Sept. 25th will be guaranteed an event t-shirt.
Kid Zone
We will have a great family-friendly area with a bounce house and ball pit! Childcare is not provided, but plenty of fun will be!
Support your community
All of the money we raise through this event supports the YMCA Readers Program. Y Readers is a nationally recognized literacy program that serves students in grades K-3 who are reading below grade level. The program operates as a six-week summer camp as well as an afterschool program. The mission of Y Readers is to provide the additional support that students need to be proficient in reading by the end of third grade. This is accomplished through a focus on improving students' literacy skills and self-confidence in the classroom.
The Y is committed to helping all children discover and live their true potential. By combining an engaging curriculum with enthusiastic teachers and volunteers, Y Readers gives students the skills and confidence they need to read on grade level. Y Readers costs $1450 per student. However, through the generous support of our donors, we're able to offer Y Readers to families at no cost.
If you have any changes to your registration or questions, please contact BallantyneYMCACrossfit@ymcacharlotte.org.
Thanks, and see you Oct. 6!
T-shirts: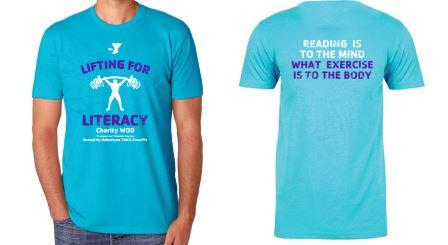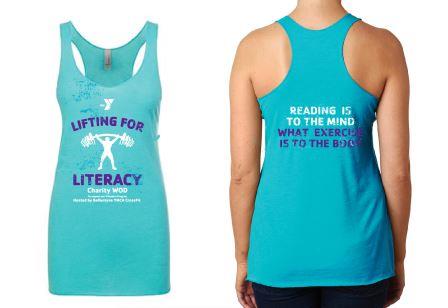 Date and Time
Location
Morrison Family YMCA
9405 Bryant Farms Road
Charlotte, NC 28277
Refund Policy
Refunds up to 30 days before event