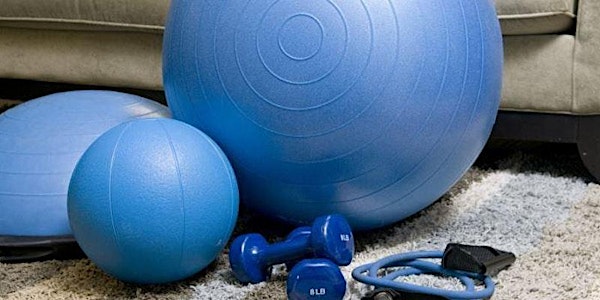 LIFT Yourself to New Abilities
LIFT with us and get your summer exercise on in this evidence based program to build your endurance all the socializing with others online
About this event
Are you an adult (of any age or fitness level) who would like to learn how to achieve and maintain a healthier lifestyle? Would you like to learn and practice exercises that are designed and evidence-proved to help increase strength, flexibility and balance? Would you like to make new friends and build community connections? Would you enjoy a FREE interactive program in a group setting, yet still from the convenience of your own living room? With warmer temperatures and longer days, now is a good time to start working on your physical activity to help strengthen your bodies to become stronger for the summer.
If you said yes, then LIFT is perfect for you! LIFT Yourself to New Abilities aims to help you build the strength to do old and new things this summer.
Lifelong Improvements Through Fitness Together or LIFT is a research-based program that helps develop relationships , improve functional fitness and emotional health. These classes will help improve your strength and mobility, learn healthy food options, and most importantly help form a community to socialize and interact in the virtual world.
The guidelines for Americans indicate that every adult needs at least 150 minutes of moderate physical activity each week, as well as full body strength training twice a week, and balance and flexibility with cool-downs and warm-ups. This program is designed to help you meet the guidelines for strength training. This is NOT a weight loss program.
LIFT is an 8-week group-based strength training program that meets 2 times a week for 1-hour sessions. This program is open to all adults, young and old. We will meet via Zoom on Tuesday and Thursdays from May 4-June 24. All classes are from noon-1:00pm. For your security, a link to join will be sent to you after your registration is complete.