Spectacular businesses have generously donated their goods so we can offer these wonderful hampers for you to buy and support Tascha.
About this event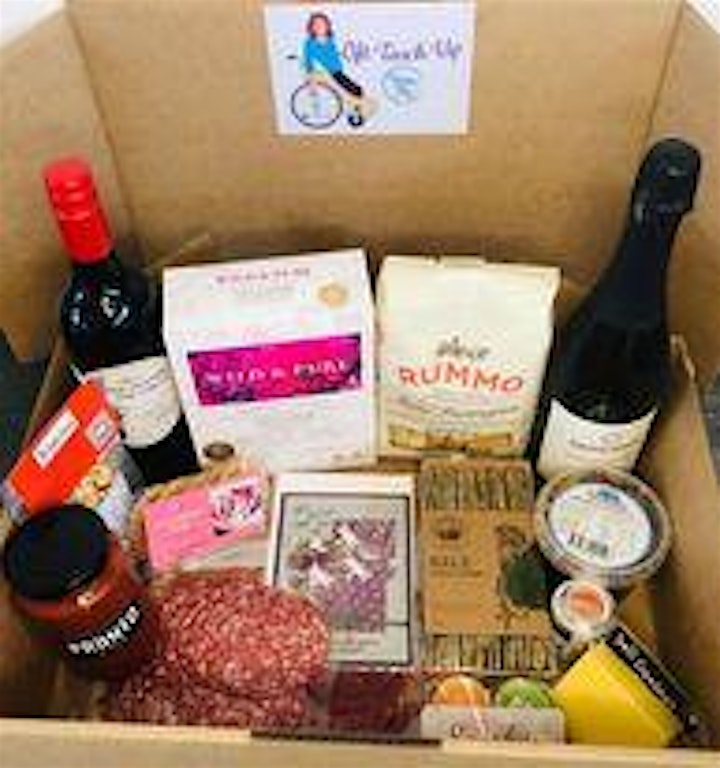 Lift Tasch Up Hampers are a steal at $100 each!! They are packed full of the best products you can buy.
The Hampers will be ON SALE until Friday 24th September or until SOLD OUT.
They will need to be picked up Saturday 25th September between 11am & 1pm.
The following local businesses have supplied all of these greats goodies in your hamper:
• Jugiong Cellars - 1 x Bottle of Grove Estate 2016 "ThinkoutsidetheCircle" Cabernet Sauvignon
• Jugiong Cellars - 1 x Bottle Of Grove Estate "Wherehaveyoubin" Bin Fizzin or 2019 Viognier
• PRONTO by Trecento - Pasta Sauce ( onion, garlic, basil and tomato )
• Four Bee Meats Queanbeyan - Pasta
• Wild and Pure Googong - Boutique Cake Mix
• Deli Craving @ Belconnen Markets – Cheese, Salami & Proscuitto
• IGA Googong – Fruit Paste
• IGA Karabar - Antipasto
• Chilli Chick shop - Chili Popcorn
• Coles Queanbeyan - Assorted crackers and biscuits
• Therese – Made with Love by me – Cookies and Cupcakes
• Sparky's Candles - Candles
• Sparky's Vicki Pow - Gift Card
• Everley Design Boutique - Gift Card
• 15 x Gift vouchers from various business
( Please Note - crackers and fruit paste may vary from the photo due to stock numbers .
Important: Cheese , salami, prosciutto and pasta sauce should be stored in a refrigerator following collection)
ALL purchased HAMPERS must be picked up from the Queanbeyan Bicentennial Hall on Saturday 25th September between 11am and 1pm. (See the map attached for details.)
Please follow all current Covid Health Orders. Lift Tasch Up Fundraising Committee does not encourage anyone to disobey current NSW & ACT Health orders.
Please wear a face mask, sign in and use hand sanitiser provided.
Pick up point is Red X marks the entry point to the building and the Green areas are parking in Crawford Street and in Rutledge/Lowe Street carpark behind Walshes Hotel.
Please email lifttaschup@gmail.com if you experience difficulty in locating the collection point.