Description
This presentation takes product managers through the steps to plan a successful product or feature launch. We'll discuss:
How to know if your product is what customers want

How to gauge your performance during and following rollout

Which KPIs to track as your product or feature takes off
Additionally, we'll discuss best practices for communicating with your engineering, marketing, and customer success departments so you can keep everyone in the loop as you measure your launch.
When you're launching a new product—or adding a new feature to your constantly evolving startup - this one is for founders and product managers alike.
This event is part of the Product & Design Track at Startup Boston Week 2019. And is perfect for companies in the Early Stage and Growth Stage.
Our Presenter: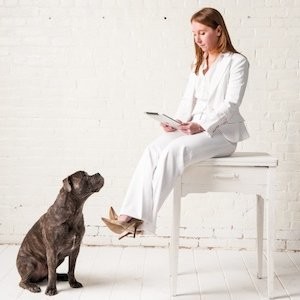 Cait Porte - SVP, Product & Customer Experience, Zmags
Cait is an experienced product leader, that has worked with cross-functional teams (designers, developers, executives, sales, and others) to launch products that meet - and exceed - the needs of users and the business. In addition to her position at Zmags and being a product management educator at General Assembly, Cait held numerous product positions, including the Director of Product Management and Customer Experience at Blueport Commerce and Senior Product Manager and Name Media.
---
This is a Startup Boston Week event.
Startup Boston Week is a free, five-day series of events celebrating, educating, and connecting entrepreneurs in Boston. Taking place from September 16—20, 2019 Startup Boston Week brings entrepreneurs, company leaders, innovators, and industry experts together to foster collaboration and fuel growth in Boston's startup ecosystem.
Thank you to our event partners!
About Matter:
Matter is a Brand Elevation Agency unifying public relations, social media, creative services, and search and digital marketing into strategic, content-rich communications campaigns that inspire action and build value. With 15 years of experience working with companies ranging from startups to large enterprises, we understand the fast speed and challenges inherent in marketing a new brand. Whether you're building a business or growing a brand, we can help you achieve the success you deserve.
About CIC Boston:
One of Boston's largest innovation communities, CIC provides office and coworking space, and supports a variety of important programs in Boston's startup scene including Venture Cafe, District Hall, and MassRobotics.