Description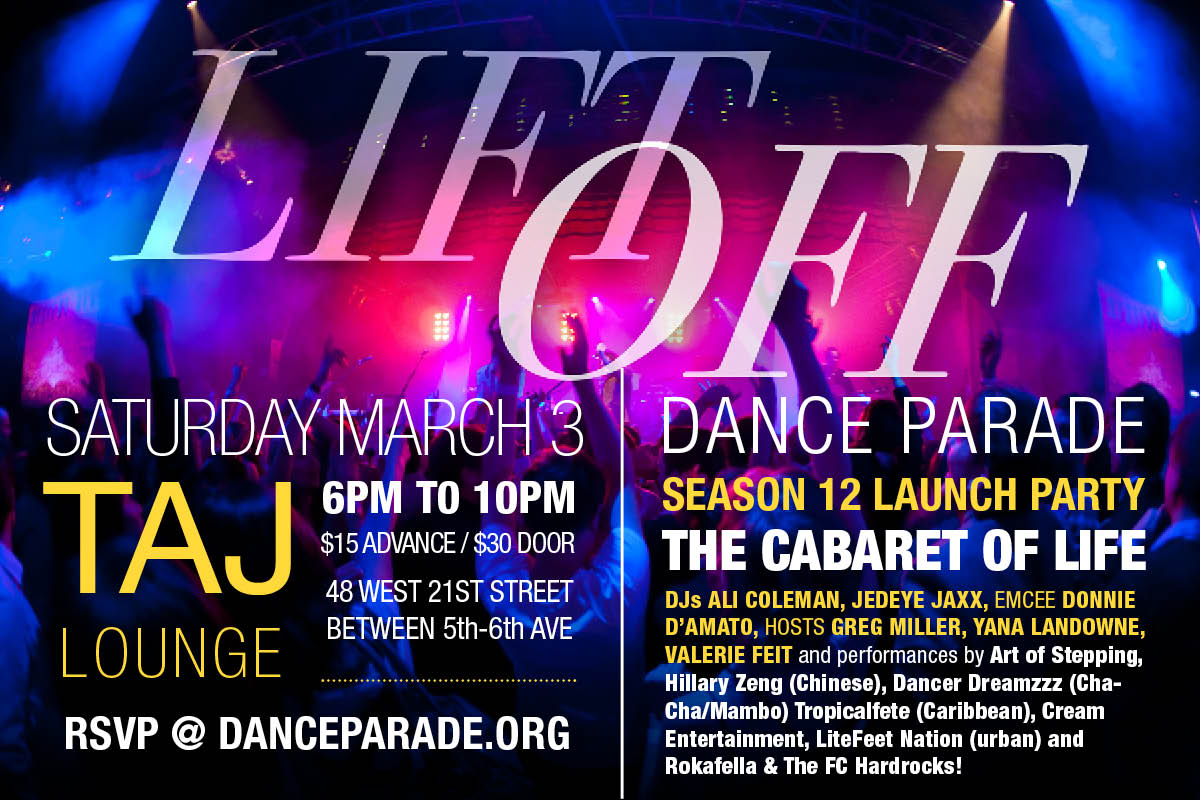 ** 3/3 UPDATE: ADVANCED TICKETS SOLD OUT - DOOR TICKETS AVAILABLE **
Show your support of

Dance Parade

—and be a part of a very special evening!
Celebrate with us at the beautiful Taj lounge as we kick-off the planning season with a taste of the performances you'll see at Dance Parade this year -- Hosted by Parade Director Greg Miller and Board Co-Chairs Yana Landowne and Valerie Feit.
Spinning Soulful House and Classics:
Enjoy discount drinks in the exotic setting of the Taj lounge and hang with the exotic "movers and shakers" behind this awesome non-profit organization. Parade Group coordinators are invited to join our pre-party meeting from

5-6pm

and are invited to stay for the party and performances.
Emcee Donnie D'Amato presents

* Hillary Zeng (Chinese)

* Dancers Dreamzzz (Cha Cha / Mambo)
* Tropicalfete (Caribbean)

* Urban styles by Cream Entertainment and Lite Feet Nation
* Rokafella & The FC Hardrocks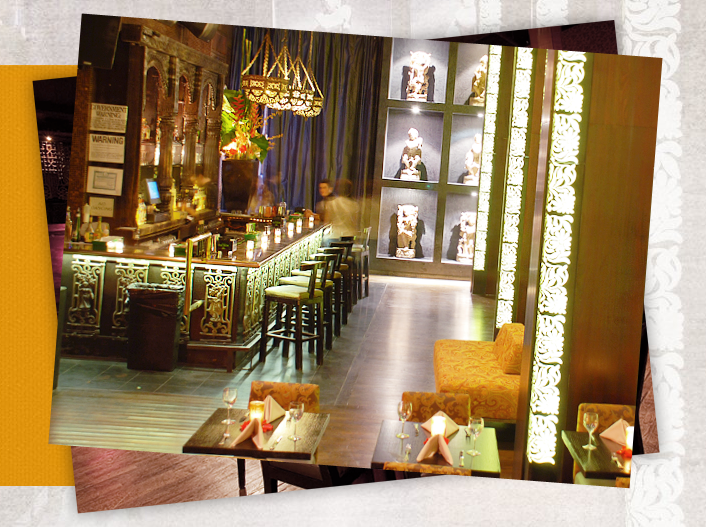 Organizer of LIFT OFF! Season 12 Launch of THE CABARET OF LIFE
Our mission is to promote dance as an expressive and unifying art form by showcasing all forms of dance, educating the general public about the opportunity to experience dance and celebrate the diversity of dance
On Saturday May 16, 2020 under the theme "DANCE WITHOUT BORDERS" over 10,000 dancers will converge on the streets of New York City showcasing 100+ forms of dance in a free outdoor dance parade and festival!
We will celebrate the theme "MOVEMENT OF THE PEOPLE" to honor indigenous cultures who danced before us and immigrant cultures that contribute to the beautiful artistic fabric of New York City.
The parade route starts on 21st street, where we will boogie our way down Broadway, hula, swing and Irish step our way past Union Square and into University Place. At 8th Street we will Salsa, Tango and Waltz east into Saint Marks Place past our Grand Stand in Astor Plaza. Our House, Techno and Disco floats will have afternoon shoppers wigglin as they watch us get down in the heart of the East Village. The parade culminates with DanceFest in Tompkins Square Park with FREE performances on stage, dance lessons and a Dance Party make all this New York City's largest dance event!

For more information on how we're changing the world through dance. Come check out who's already registered. Is there a dance you don't see?  Is there a group that should be apart of this? Get them to join us!  Visit www.danceparade.org for more information