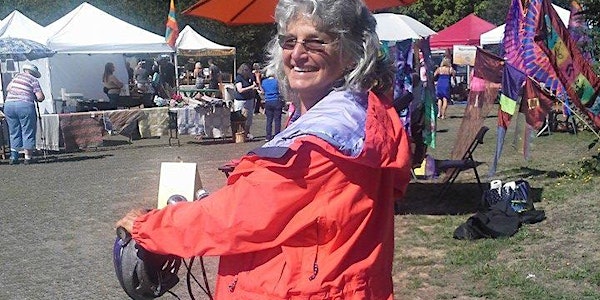 Lift off: free coaching for the 10/1-10 10-Day Local Food Challenge with Vicki Robin
Description
Sometimes nothing is more inspiring than hearing from the horse's mouth - in this case, Vicki Robin, chief instigator of the 10-Day Local Food Challenge and well-know speaker, writer and innovator.
The Challenge is simple: For 10 days eat food from 100 mile radius of home, giving yourself 10 exotics (can't live without foods).
Official Challenge dates are October 1-10, 2015.
An opening survey focuses your attention and starts the process. Even if you don't want to join the call, join the Challenge. Sign Up here.
Vicki will explain the hows and whys of the Challenge which grew out of her book, Blessing the Hands that Feed Us. Asked by readers to give them a way to do what she did (30 days, 10-miles, 4 exotics), she crafted the Challenge Summer 2014, tested it in October and now, with a team, is building an organization that can keep the Challenge going and growing beyond 2015.
You will learn:
Why local food is important to you and to your community

The 6+ places to find local food

How to include family and friends - and businesses - in your Challenge

What happens next? After your Challenge you take a comprehensive survey that serves as a grassroots snapshot of the state of our local food systems and what it will take to have 505 of our food come from 500 miles b

y

2050

.
Minimum number: 12
Maximum number: 75
In your confirmation you will receive your call in details.