L.I.F.T. Ladies being Intentional about Finishing strong in 2016 & Transfor...
Actions and Detail Panel
L.I.F.T. Ladies being Intentional about Finishing strong in 2016 & Transfor...
Sun, November 13, 2016, 9:00 AM – 5:00 PM EST
Description
You are about to discover the secret to finishing your 2016 strong and transforming your life and business in 2017. This event is designed to move you from chaos to clarity, and to turn your passions into profits.
From our praise & worship session to our keynote and distinguished panel of thriving business owners, and everything in between, you will be motivated and empowered to become all that God has called you to be. You will get rid of the fear and excuses, be more intentional about askING, seekING, and knockING, and be ready to receive, find the answers, and open the doors of opportunity that you have walked past all year long.
You will want to attend this event if:
* You are a female entrepreneur who is looking to expand your business or ministry
* You want to start a business but need guidance on where and how to start
* You know your passion, but need to figure out how to make it profitable.
* You want to network with other like-minded women ready to expand
* You need that extra push to set you on the path to win in life and business
* You are ready to activate your next prosperous position that God has designed for you
The value of this event FAR exceeds the requested ticket amount, but we wanted to make it affordable to EVERYONE to attend and benefit from this life changing event, we decided to price it that way and sweetened the deal with TONS of amazing door prizes!
Keynote Speaker: Minister Donna Hicks-Izzard (Topic: Ask and Activate)
Donna will bring passion and purpose to this conference as she shares how to use ASK to ACTIVATE your NEXT prosperous position with God's presence, God's promises, God's power and God's protection.
Event Co-host & Speaker: Ranelli Williams, CPA (Topic: From Plan to Profit)
Ranelli will provide step by step instruction on how to create your business success strategy. Specifically, you will walk away with a clear plan for your business, gain the tools needed to implement those plans, so that you can obtain your desired profits in business.
Event Co-host & Speaker: Kim Jones (Topic: From Vision to Victory)
Kim will help you to create a vision statement for your life and business and design a vision board that will help you clarify and maintain focus on your specific life and business goals. Studies show that creating a sacred space that displays what you want actually does bring it to life. Be ready to expand because what you focus on expands.
Speaker: Donna Lynn Price (Topic: Yes! Marketing Works!)
Most businesses are doing marketing but aren't getting the results that they need. During Donna's presentation, she will give you the tools to do a marketing make-over to ensure that your marketing is working! Effective marketing is not just a combination of marketing tactics, it needs to be strategic. During this presentation, participants will learn: (1) What makes marketing strategic. (2) How to evaluate their current marketing plan; and (3) How to revise their marketing to make it work for them.
Panel Moderator: Amber Noble Garland
As Celebrity Talent & Business Manager, Career Recalibration Specialist, Author & NAACP Image Award Nominee, Amber brings a level of expertise to our panel and conference that is unprecedented. Amber will not only share her expertise but will moderate as other panelists share their entrepreneurial journey with us.
Conference MC: Selena Brown of Gynesis Radio
As host for Women Talk Radio on Gynesis Radio, Selena will bring her energy and talent to the stage as our Conference MC.
VIP Cupcake & Collaboration Suite
Our VIPers will experience a dynamic lunch experience in our VIP Cupcake & Collaboration Suite. This exclusive lunch experience with the conference hosts and presenters will add a special touch to your conference experience. You will receive a complimentary SWAG bag filled with fabulous gifts from our sponsors, including a business toolkit you won't want to miss. In addition, you will get a headshot to use in your business promotions. We will also create opportunities to collaborate together AND MORE!
Vendor Sponsor Spots Available
Vendors are able to display and sell their products and services on at their vendor tables at the conference and will be highlighted during promotions for the conference. If you would like to be a vendor and have a table to showcase your products and services, please purchase your ticket to secure your spot. Vendor tables are $50.00. Limited to 10 vendors!
Panelist Sponsor Spots Available
As a panelist sponsor, you will not only get all the perks of being a vendor but you also have the opportunity to speak from stage, share your business expertise, and showcase your business. Limited to 5 spots!
Video Presentation Sponsor Spots Available
We are offering you the opportunity to provide a video presentation about your business, services, and products. We will air the videos at respective segment of the conference. Choose which sponsorship you would like and we will show the video in its entirety during that session. One sponsor per session.
Praise & Worship Sponsor
Keynote Sponsor
Panel Discussion Sponsor
Business Plan Sponsor
Vision Board Sponsor
General Lunch Session Sponsor
VIP Cupcake & Collaboration Suite Sponsor
$50.00 (2-minute video)

$75.00 (3-4 minute video)

$100.00 VIP Cupcake & Collaboration Suite Sponsorship, which will be shown in the general session AND in the VIP Suite (video up to 5 minutes)
Swag bag donations
Donate products for each Swag Bag given out to the VIP attendees (25 women)
About Your Co-Host, Ranelli Williams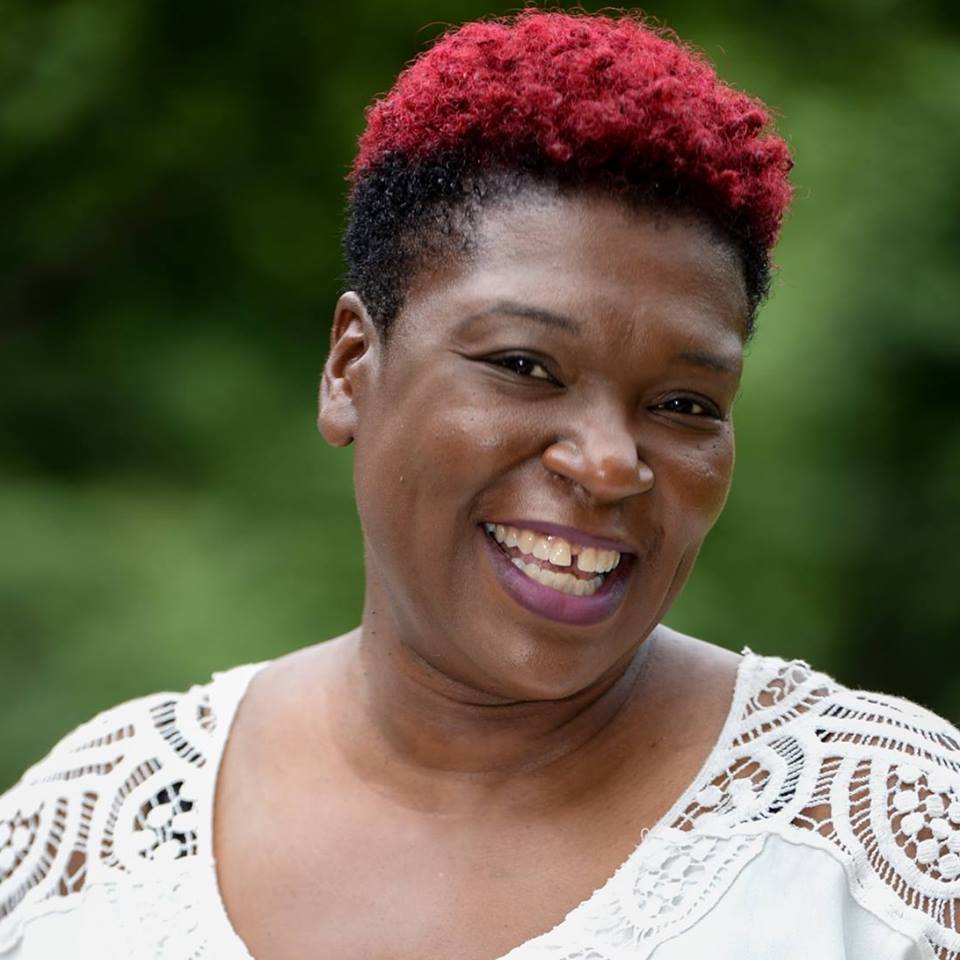 Ranelli Williams is passionate about helping individuals overcome their fears and activate their faith to walk in their purpose. She is a Certified Public Accountant with over 20 years of accounting and auditing experience, best selling author, speaker, entrepreneur, and Legacy Building Catalyst, working with faith-based entrepreneurs and couples to master their money and work towards building a strong financial legacy.
As author of the book, Releasing the Fear and Walking in Faith, she brings to life the blessings, miracles, and life changing manifestations that occur in peoples' lives when they fully put their trust in God.
In addition, Ranelli is Co-Founder with her husband, Eric Williams of ERJ Services, LLC, a tax and accounting solutions business. They provide tax services to individuals, small businesses, and non-profits as well bookkeeping, accounting, and review services to small businesses and non-profits, including churches.
Ranelli is currently pursuing a Doctor of Business Administration Degree in Entrepreneurship at Walden University, and has embraced Walden's adage in being an agent of social change.She is also an Adjunct Instructor of Accounting and Personal Finance at the Northampton Community College.
From an early age, Ranelli has not only been a lover of higher education and learning, but entrepreneurship has also been her passion and because of her love for Christ recognized the importance of marrying God and business.
Ranelli and her husband live in East Stroudsburg, PA, with their sons.
About Your Co-Host, Kim Jones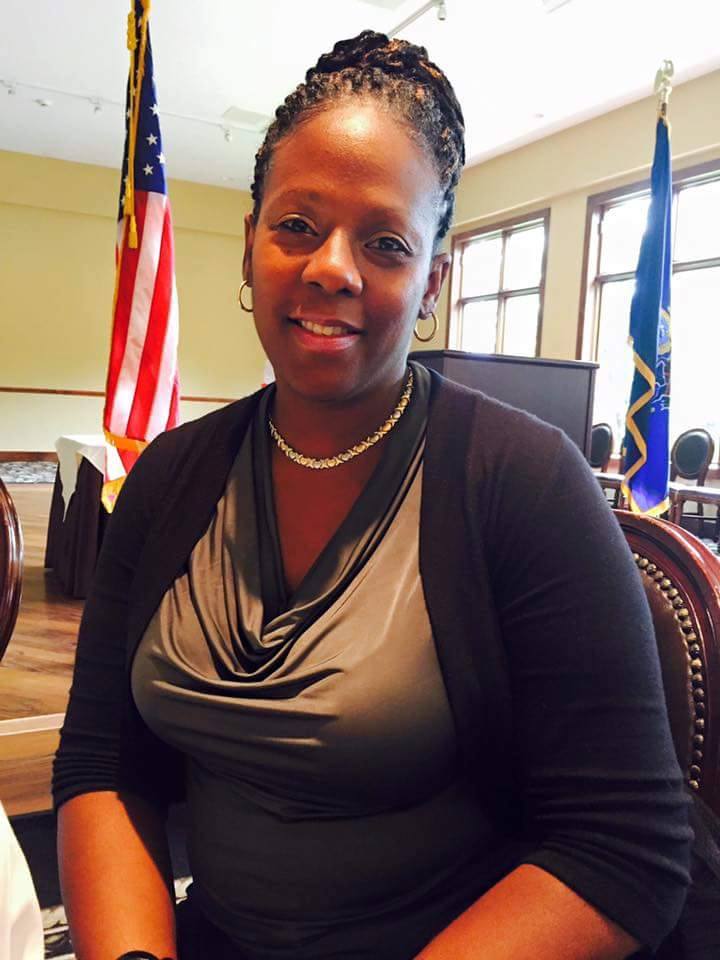 Kim Jones is a professional motivational speaker and certified personal life coach who has an extensive background in the area of corporate training, coaching and development. Working in the capacity of a trainer and coach has evolved her into a skilled facilitator with the ability to connect with and inspire any audience. Her teaching and facilitating style propels people to take action for optimal success. She interacts with her audience and allows them to break down the barriers. Kim's solid motivation and facilitating background have made her a trusted go to source for professional and personal development guidance with all her clients. Kim has an interactive style that allows her audience to participate in each of her sessions. Kim inspires men/women to stand up and step into their destiny. Kim fosters a deep concern and passion for her people and shows true commitment to their success. Kim has the ability to transform individuals with her effective leadership skills. Kim's ability to interject solid techniques and interactive humor will leave the audience anxious to apply her effective approaches to their lives.
Kim helps to foster women to build their self-esteem and confidence to create the amazing life they always wanted but did not know how to do by moving outside of their normal expectations and mindsets to step into their personal potential by implementing ideas, getting rid of fear and taking action.
About Your Keynote Speaker: Donna Hicks-Izzard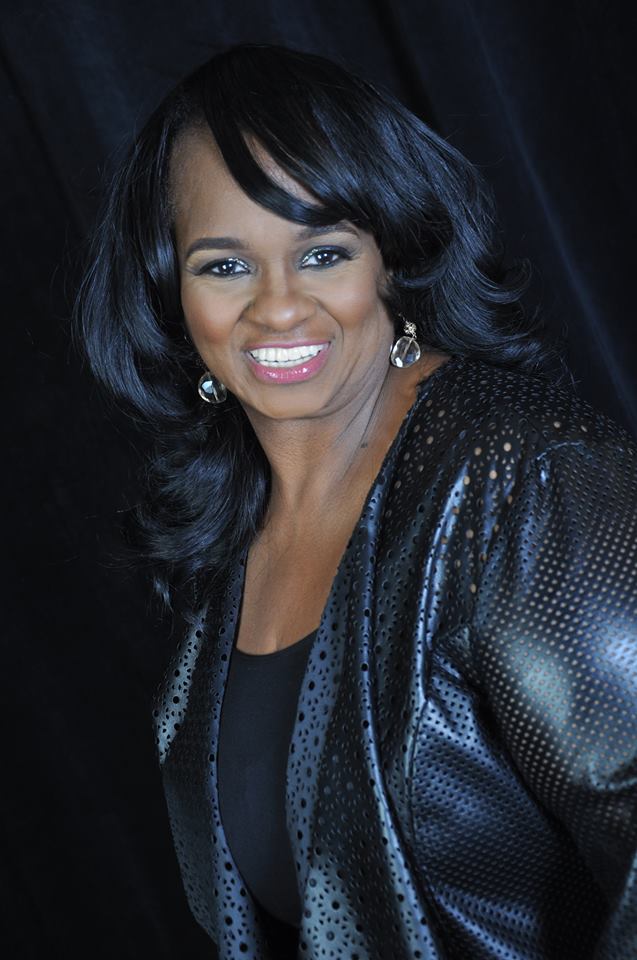 Donna Hicks Izzard is an Ordained Minister and well known as a Visionary, Personal Identity Strategist, Best Selling Author, CEOPreneur, Speaker and CEO of The 3W Life; where individuals are taught the importance of their IDENTITY in their personal and professional lives. Individuals learn WHOSE they are, WHO they are and WHY they are here. Women who are broken, stuck and stagnant are invited to participate in their own rescue by regaining confidence and understanding their worth and value so they can lead successful lives. She is a featured contributor in the "I AM AMERICA" cookbook along with Chef Jeff and Tavis Smiley. She, along with former "White House Ambassador" Susan D. Johnson Cook, as her business manager, developed a strategy to touch individuals in business and women in ministry. Donna Izzard's work is so impactful that she received the 2012 Woman of Excellence Award from the Reverend Al Sharpton's National Action Network Women's Auxiliary. Donna is a graduate of Monroe College and in her professional career Donna is one of few women to serve as a technology-training & development director at a top-tiered law firm. She is also a successful entrepreneur and is co-owner of an online bakery company (www.thetravelingcupcake). Those who turn to Donna Izzard quickly learn that their identity is their platform. When you know who you are and what you can do THERE IS NOTHING THAT can stop you!
About Our Speaker, Donna Lynn Price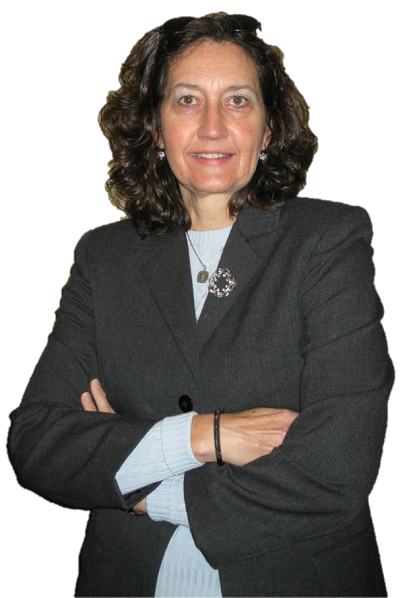 Donna Price is a speaker, trainer, author, and business and marketing strategist. Donna founded her company, Compass Rose Consulting in 2003 after a 20+-year career in non­profit management and administration. As a manager in residential programs for people with developmental disabilities in Buffalo, New York, Donna with her team, grew the program from 3 initial homes to over 30 different sites including supervised, supportive and independent living options.
After adopting her second child, Donna started her own business, Compass Rose Consulting and left the security of her full time job. She has the guts to face risk, overcome it, and learn from it. She has just released the third edition of her book, Launching Your Dreams: Making WILD Ideas Happen; and her new book, Yes! Marketing Works! These books are part of the foundation of her business. She has also authored a comprehensive business development system: Bizology.Biz, the Science of Building a Thriving Business. She is also the author of Employee Coaching, a manager's handbook.
Donna Price works with business leaders to get them moving, improve their bottom line through effective strategy, leadership, marketing and communication.
About Our Panel Moderator, Amber Noble-Garland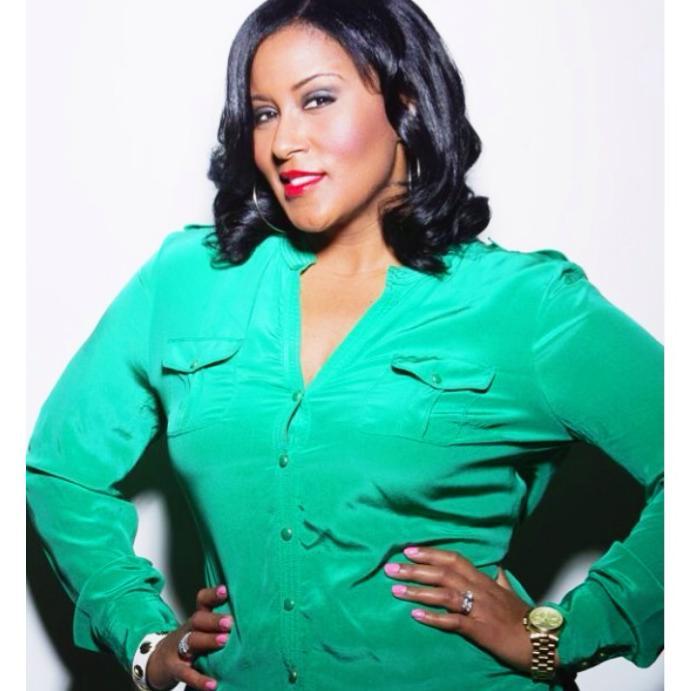 Amber Noble Garland is an impressive renaissance woman, wife, mother and leader, who has amassed an outstanding list of business and civic achievements, who recently celebrated her 25th year anniversary of working in the media and entertainment industries. Visionary, Entrepreneur, Life Strategist, REsults Coach, Mentor, Talent & Business Manager, Brand Developer, Marketer, Real Estate Expert, Author and Speaker are among the hats she wears.
A Temple University graduate, this former radio marketing & promotion executive of more than a decade and brand manager for Def Jam Records for 6+ years used her marketing savvy to help break new and emerging talent such as Chrisette Michele, and contributed to further developing the careers of Jay-Z, LL Cool J, Juelz Santana, 112, The Roots, Patti LaBelle, Lionel Richie and The Isley Brothers. At each juncture in her career Amber has had the privilege of working directly with some of the most renowned business executives in world. The powerful list of Chairman and CEO's with whom she's worked with includes Cathy Hughes, Alfred Liggins, Lyor Cohen, Antonio "LA" Reid, Sylvia Rhone, her late mentor & friend Jheryl Busby, and Kevin Liles.
As a Talent & Business Manager, Amber has negotiated more than $20 million dollars in contracts for her clients in the areas of radio, television, public appearances, book deals, speaking engagements and brand endorsements. She is credited for developing and overseeing Egypt Sherrod's career growth for nearly 20 years, was integral in the career diversification of Idris Elba during his years on The Wire and has led TV Host, Fitness Expert, Author & four-time boxing world champion Laila Ali's career expansion to new heights in a variety of areas.
A huge advocate of the power of having "multiple streams of income" as the gateway to wealth but also evangelizing about this principle to help other people create long-term stability for themselves, Amber is also highly successful real estate investor and licensed Realtor, who has close to $60 million in real estate transactions under her belt and makes a serious effort to recruit promising talent into the business of real estate. As a highly respected real estate expert she's been featured nationally on the DIY Network, as well as NYC's WPIX/CW Morning News.
In 2015 Amber officially became a published author when she co-wrote the national best-selling book entitled, "KEEP CALM...IT'S JUST REAL ESTATE: Your No-Stress Guide To Buying A Home and was named as an NAACP Image Award Nominee. In the Spring of 2017, she will publish her very personal story currently titled 'Recession Proof,' a compelling anthology and "how to" advice book where Amber chronicles how she left a prestigious six-figure "dream job" by choice in the midst of a recession and landed on her feet.
Amber's commitment to a life of service and giving back is demonstrated as she regularly advises the next generation of business executives and entrepreneurs by way of mentorship. 2015 marked the official establishment of the Noble Acts Of Kindness (NAOK), a philanthropic endeavor encouraging the recycling of career, financial, housing, clothing, medical and recreational resources, has been years in the making and is very close to her heart.
Amber resides in Central NJ with her energetic and playful 4-year old daughter, Leah, and her very supportive husband, Wesley, who works in law enforcement.
About Our Conference MC, Selena Brown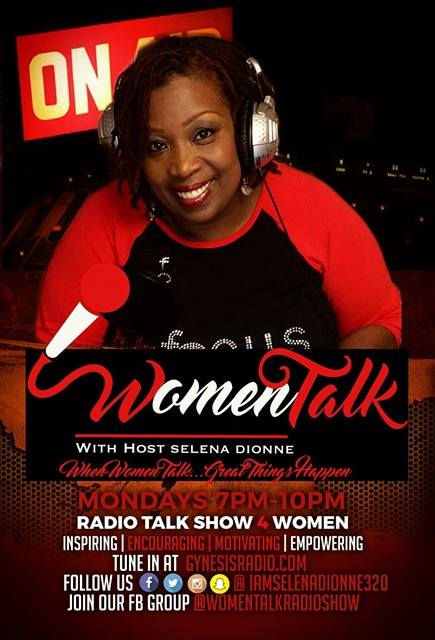 Selena Dionne Brown, Mother, Minister at The Greater Shiloh Church, Motivational Speaker, Mentor, Master Hairstylist (semi retired), Owner and Operator of Selena Dionne's Hair and Nail Design in PA and Host of Women Talk Radio Show airing Live every Monday Night on gynesisradio.com beginning at 7pm EST.
About Our Praise & Worship Leader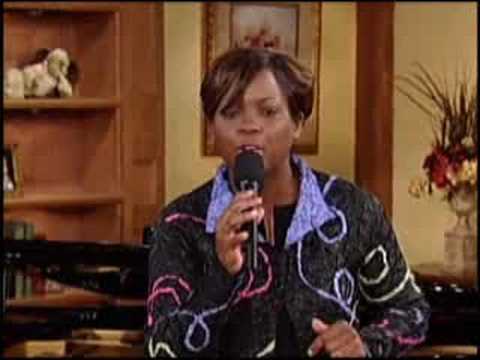 Nadeen Edwards started playing the piano at age 6 and began performing with a choir on her native island of Jamaica when she was 12. She moved to Queens, N.Y., at 17 to pursue a degree in computer science. While there, she started the New Community Youth Choir at her church.

Edwards moved to Tobyhanna in 1989 with her husband and began the master's program at East Stroudsburg University. There, she founded the ESU Gospel Choir. After receiving her degree in secondary education, Edwards taught math at Pocono Mountain High School for seven years and started the Pocono Mountain Gospel Choir. She now teaches at Stroudsburg Junior High School, works with her husband as praise and worship leader at Pocono Community Church.
Nadeen has released two CDs, "Just In Time" and "Intimate Moments." She lives with her husband and two children in Stroudsburg.
Tentative Agenda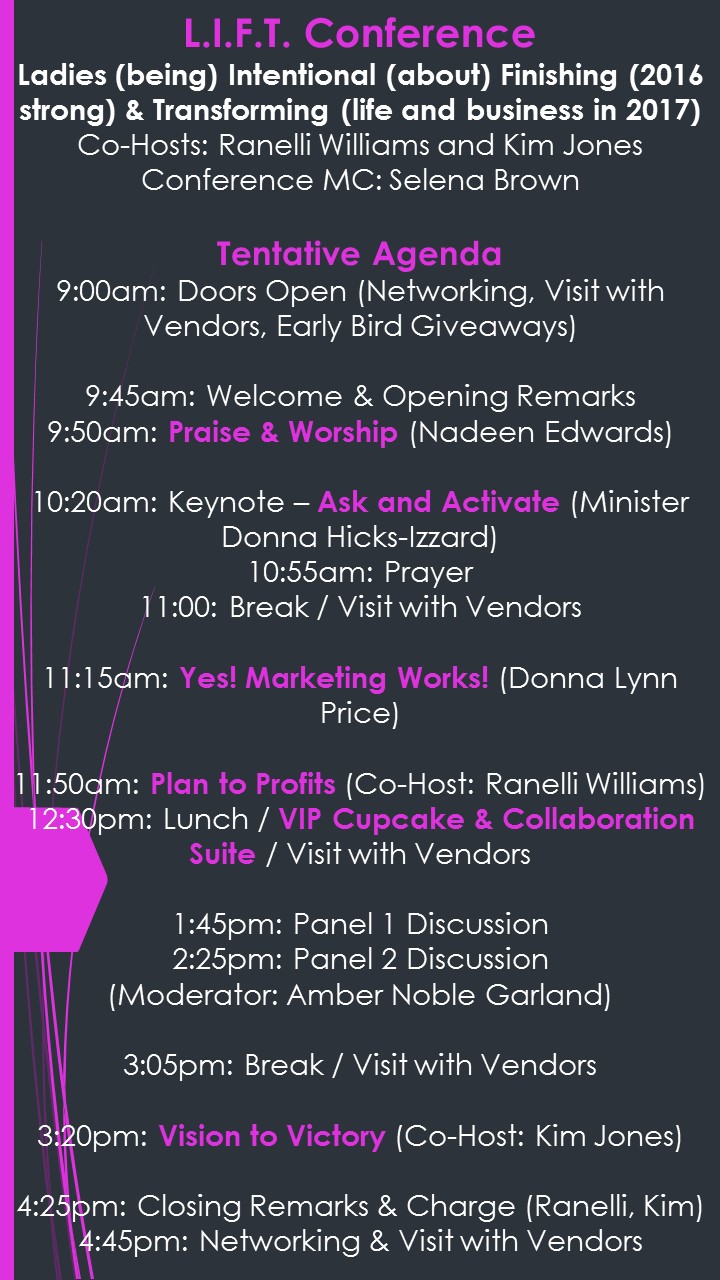 Panelists, Vendors, and Sponsors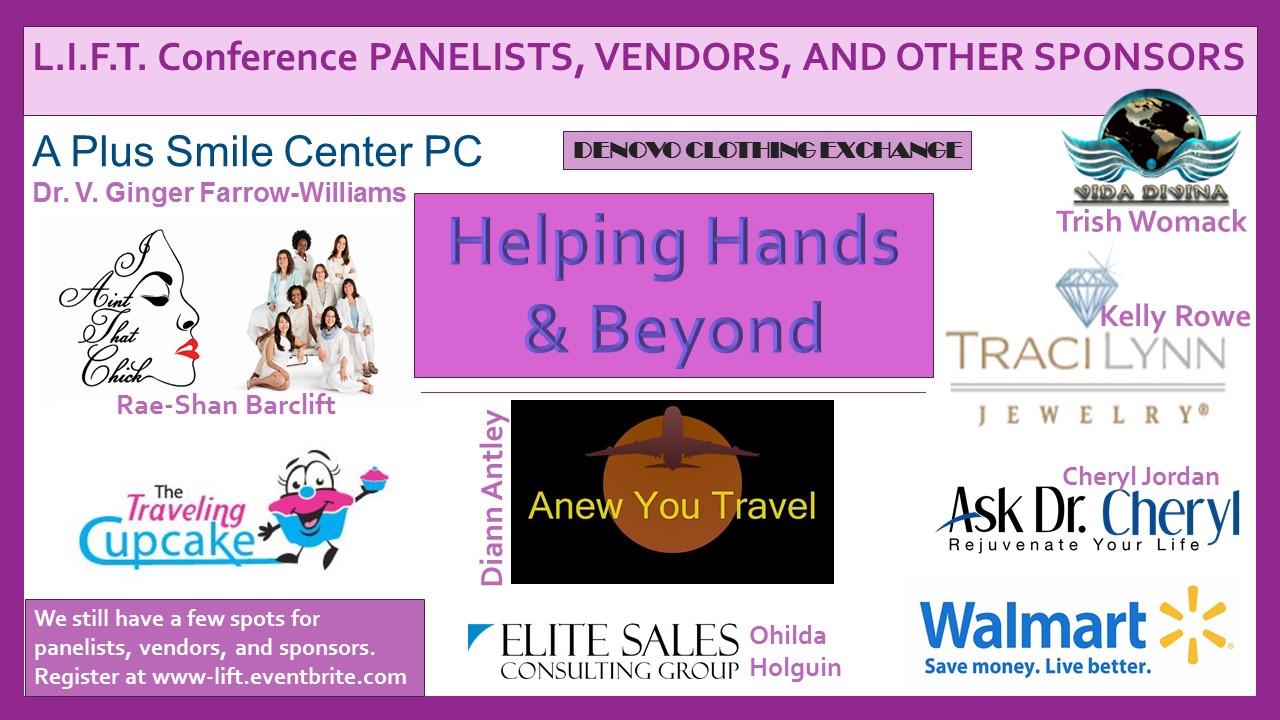 For more information about the conference, contact Ranelli Williams at (570) 269-5324